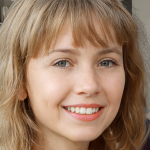 Valeriia Sitolenko
PPM Consultant
Project managers require more mature methodologies and approaches in today's fast-paced, technology-driven business environment. This is necessary to avoid disconnection in the project management office and ensure agile PPM initiatives to improve portfolio visibility and facilitate decision-making. Project managers need a solution that will guarantee efficient data collection, governance, risk management, and more. 
Reasons why you need to adapt to a robust PPM Initiative
Project managers face many challenges when handling complex projects. They must pre-empt and avoid risks, sort out resource allocation, and beat deadlines. Though reliable, current project management systems such as Microsoft Project for the Web may not always provide sufficient results. Project managers face other hurdles when they have to: 
Get started with Project for the Web. It is time-consuming to set up and start running the system. Clients won't be waiting for you during such times.

 

Manage diverse portfolios, projects, and programs with designated strategies and timelines.

 

Review and approve budget requests aligned with the organization's strategy and ensure stakeholders' interests are met.

 

Come up with efficient risk identification and prevention solutions. One wrong click can cause chaos and disorganize existing workflows when using Microsoft Project for the Web Office 365. 

 

Change, manage, and control project inputs to ensure perfect alignment with project scopes and satisfy strategic organizational goals. Failure to change and manage inputs correctly can cause serious scope confusion.

 
In addition, IT support is always lacking during and even after implementation. The inability to have a dedicated and guaranteed IT specialist to help in times of need can be a lot of money, even for project managers following a Microsoft Project tutorial.  
These realities prompt the need to extend Project for the Web functionalities into a more robust and adaptive PPM solution. However, the question remains—what PPM solution can help boost your Microsoft project management functionality?  
Extending Project for the Web is not as difficult as you think
Getting started with Project for the Web as a PPM solution is easier once you have the right tool. Many organizations can manage their day-to-day work and centralized management requirements thanks to the extended PPM features offered by one notable and widely used application: FluentPro Portfolio Accelerator for Project for the Web. 
How Project for the Web Accelerator works
FluentPro Portfolio Accelerator for Project for the Web is a unique tool project managers use to quick-start and advance Project for the Web effortlessly. The tool features extensive functionalities to help you to manage your PPM lifecycle efficiently. For instance, it offers a workaround interface that eliminates the stress of configuring your instance settings. The tool's high-speed configuration saves a lot of time, which makes it quicker for companies to adopt Microsoft Project for the Web for their PPM needs. 
FluentPro Portfolio Accelerator for Microsoft Project for the Web takes just a few days to perform the full implementation. 

 

It provides enhanced Microsoft Project for the Web portfolio management.

 

It offers budgets allocation and management features.

 

Issues and Risks management, escalation of risks/issues, promotion of risks to issues.

 

Ideation/projects intake with a voting mechanism and automatic projects creation from selected ideas.

 

Change Request management with approval flow.

 

Reporting for each area – real-time in-app dashboards and a Power BI report pack embedded into the app.

 

The tool's automated and accelerated interface includes user onboarding training and full IT support. This not only eliminates the challenge of how to access Project for the Web, but also makes your environment ready to use while guaranteeing your ROI.

 
Only the best PPM solution can save you the stress of managing complexities
You need the best solution that guarantees accelerated and unlimited access to efficiently manage portfolios, projects, and programs. Organizations that acted otherwise experienced a drop-down in portfolio management and ROI. FluentPro Portfolio Accelerator will allow you to extend Project for the Web portfolio capabilities to meet your company's objectives.  
Business Values in using FluentPro Portfolio Accelerator
There are many benefits for project managers, executives, and decision-makers when they use FluentPro Portfolio Accelerator for Project for the Web. These include: 
Instant start and fast deployment.

 

Automated configuration, which speeds up product adoption.

 

Saved time and reduced costs associated with hiring extra hands to configure Project for the Web.

 

Extended and fully customized capabilities.

 

Error-free, actionable, and informed decision-making.

 

Guaranteed positive ROI.

 
Schedule a quick demo
to learn more about Portfolio Accelerator for Project for the Web
Schedule