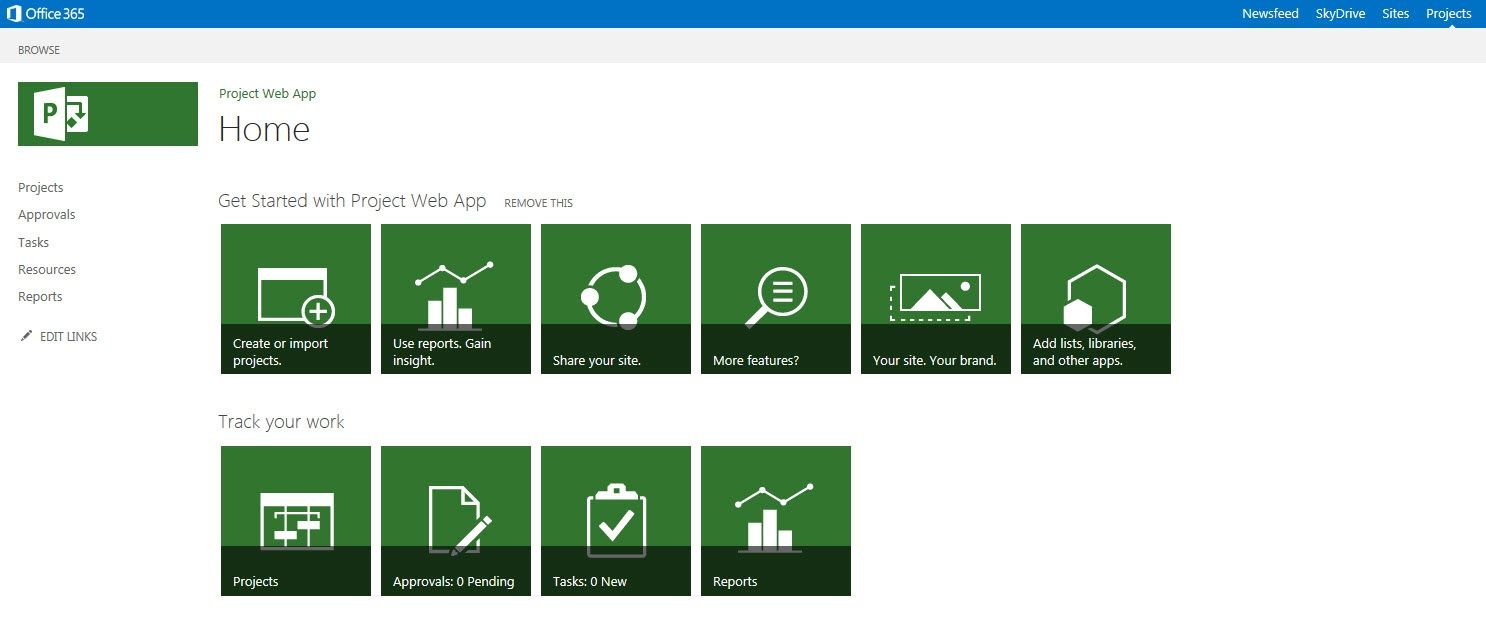 Microsoft Project Online PWA in 30 Minutes: How-to Get Started
How-to:
Get Started with Microsoft Project Online PWA in 30 Minutes
Microsoft Project Online is a powerful and flexible cloud solution for enterprise project and portfolio management. It has tons of benefits and once you purchase a subscription, you're no doubt going to be eager to start with it right away.
If, however, you're a part of a small team or department, configuring your instance of Microsoft Project Online to meet your business requirements might take quite a while. It is a necessary step and a complex task that requires proper planning, especially if there are no Microsoft Project Server / Project Online experts on your team. Normally, teams spend days figuring out all the elements they need to configure Microsoft Project Online correctly – not to mention moving configurations from development to staging and production environments, as well as fixing typos and errors that magically occur. Alternatively, you face a choice of hiring a PPM consulting company and paying tens of thousands of dollars for configuration help.
Over the past 9 years, our FluentPro team has worked with dozens of companies across multiple industries. And this has helped us consolidate an extensive knowledge base relating to implementing Microsoft PPM and eventually build configuration tools to automate the Microsoft Project Online configuration routine.
The PPM Solution Builder tool, which we'll explore further in this article, is a unique and effective way to configure your Project Online Environment using smart wizard to create configurations of your own.  Alternatively, this Microsoft Azure-based program allows you to use the pre-built configuration packages.
So, here's how it helps you get started in under 30 minutes.
Once you log in with your PWA credentials, you will be able to select the PWA you need to configure. And then you can either choose one of the prebuilt configuration sets or create a configuration of your own.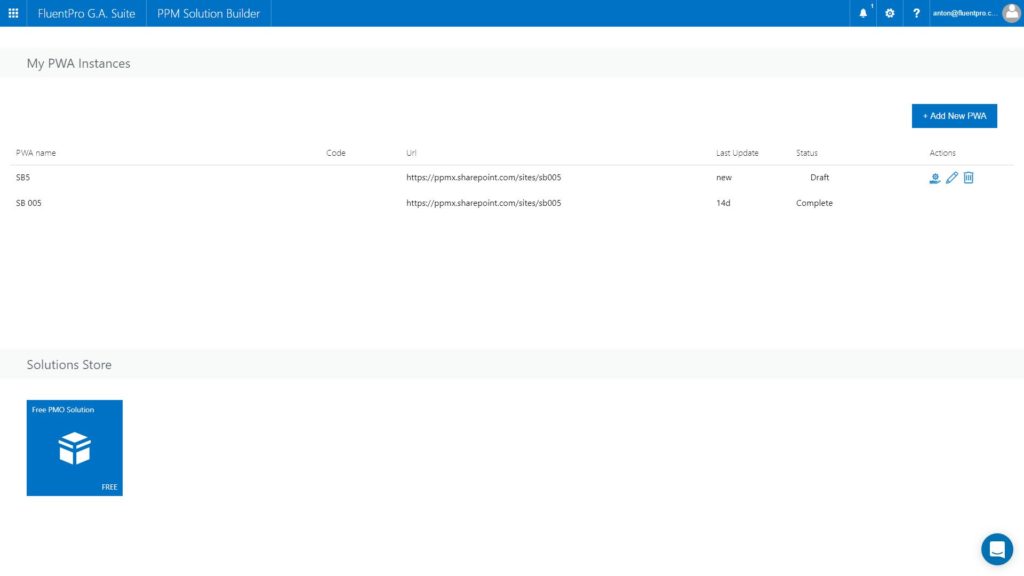 Available ready-made configurations that you can choose from.
Quick-Start PMO – for small organizations starting with Project Online
Business PMO – for small and medium-sized companies and departments
R&D PMO – for R&D organizations and departments to track R&D projects and portfolio information
IT PMO – for IT organizations and departments to track IT projects and portfolio information
Software Development / Consulting PMO – for Software Development Companies and organizations
Should you decide to move on with your own configuration, a smart wizard will guide you through the process and suggest elements to pick from.
1. Project custom fields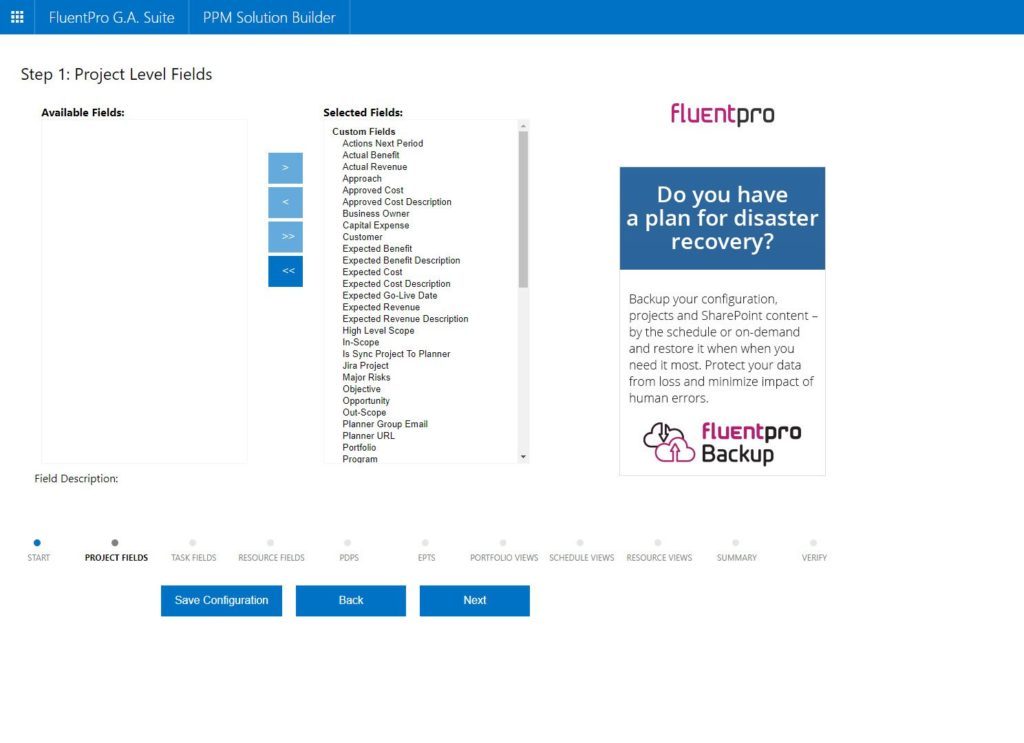 2. Task custom fields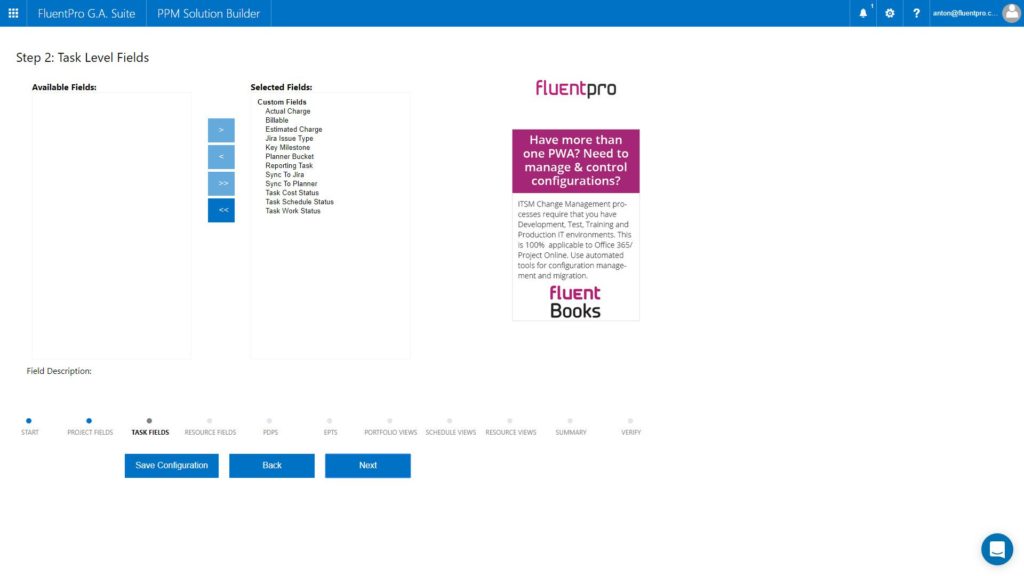 3. Resource custom fields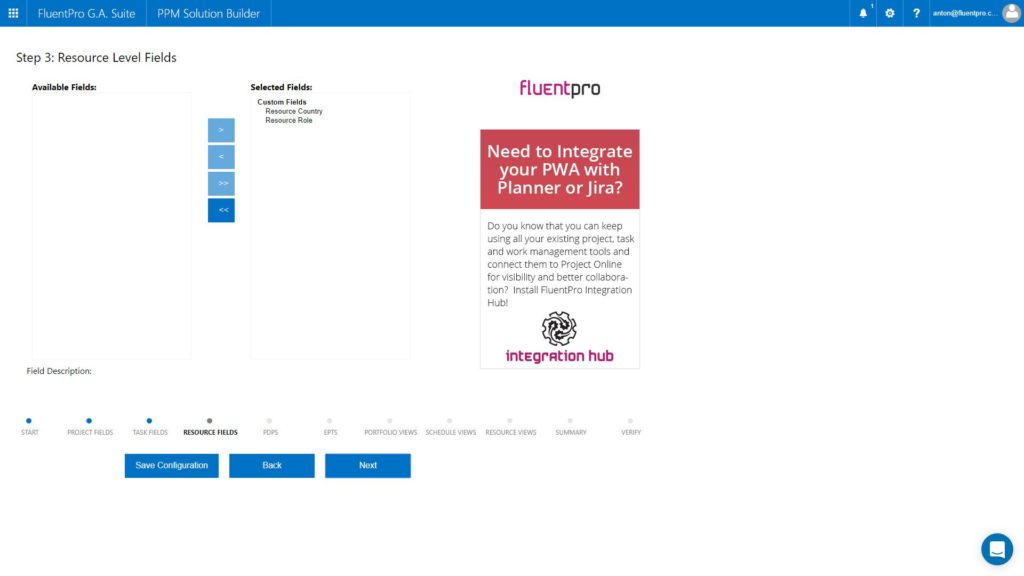 4. Design DPD's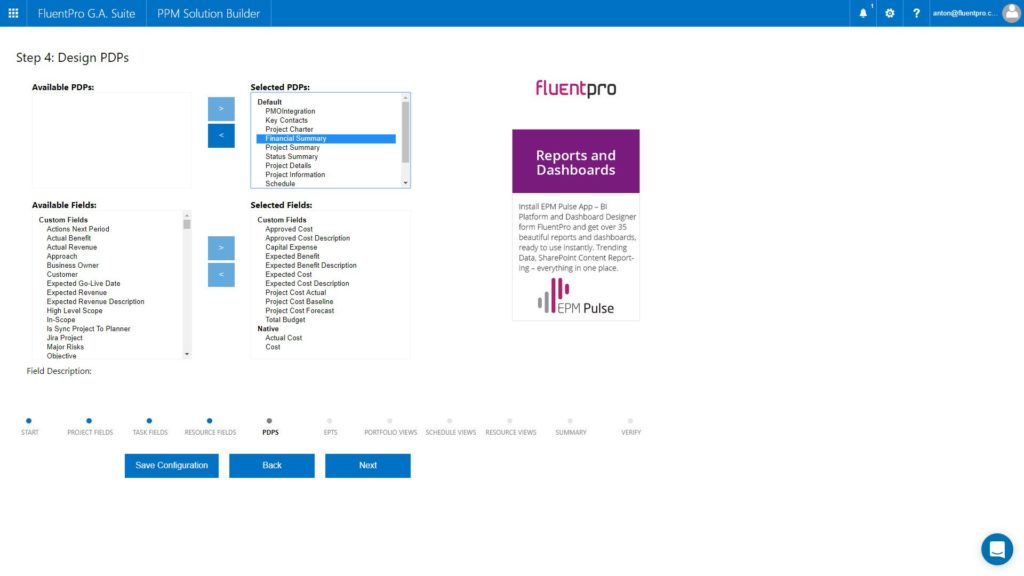 5. Design types of projects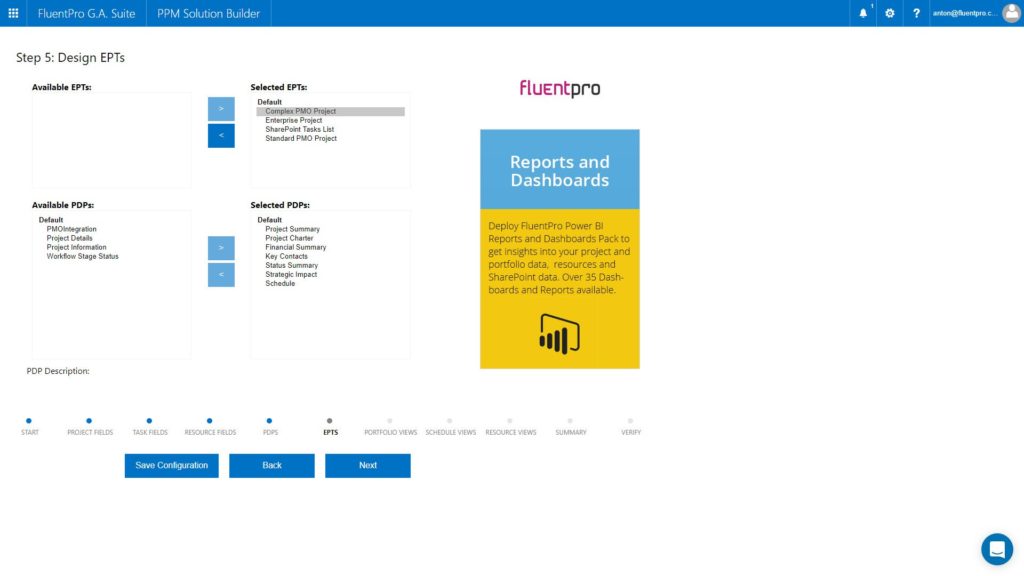 6. Design portfolio view
7. Design schedule views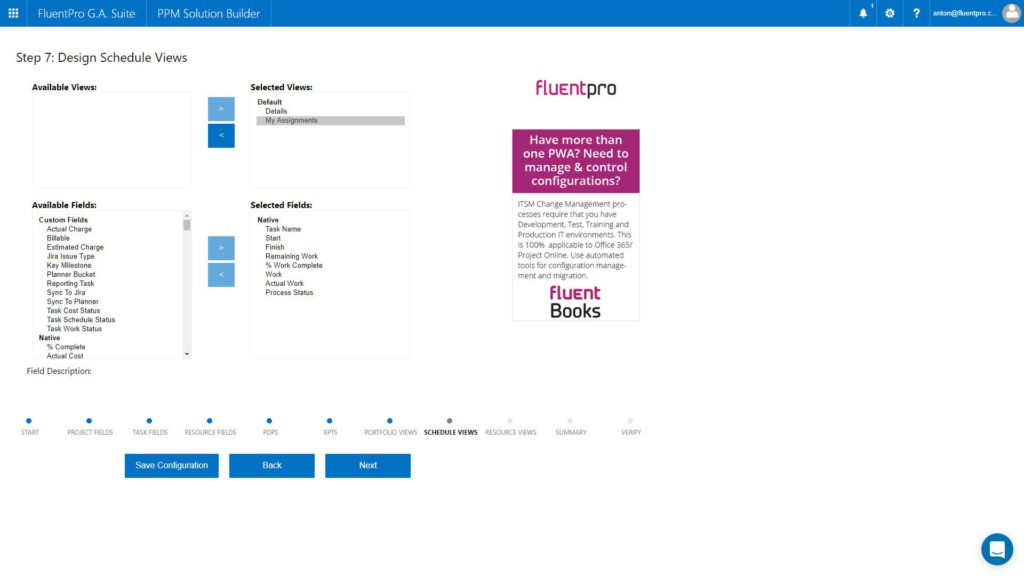 8. Design resource views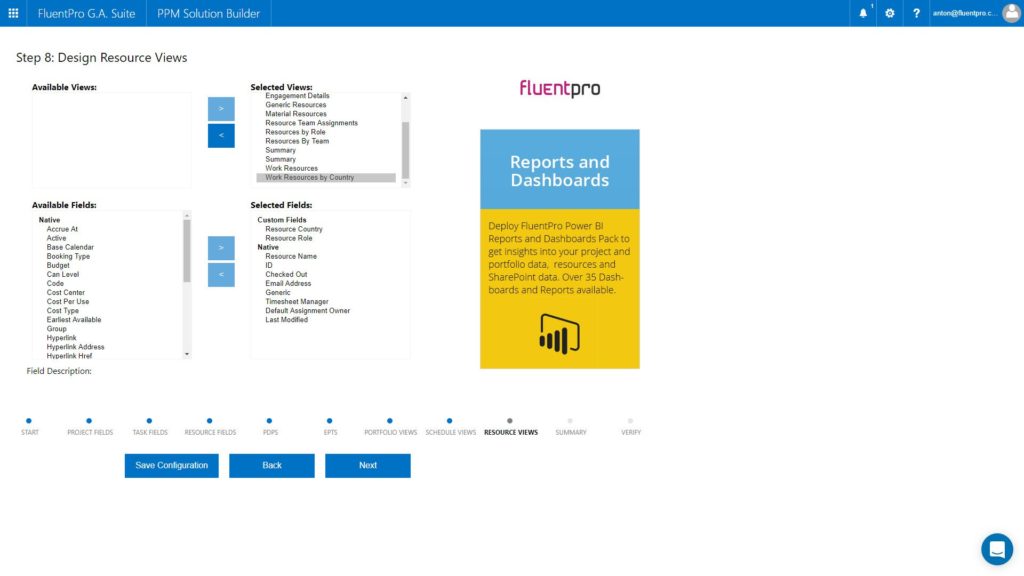 Voilà, your Project Online PWA configuration is ready and its estimated deployment time is less than 15 minutes!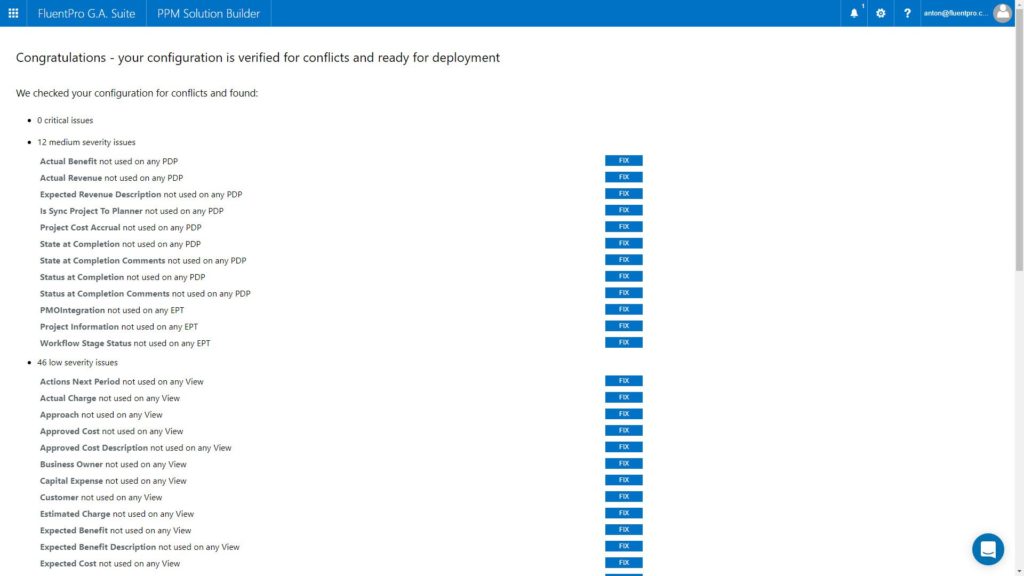 If you have any questions – please leave your comments below.
For more details or a demo, please contact the FluentPro sales team.
To learn more about FluentPro PPM Solution Builder – please check our website