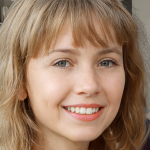 Valeriia Sitolenko
PPM Consultant
Reading Time:
2
minutes
Effective PPM lifecycle management is essential for project managers, directors, and administrators. It is crucial to prevent human errors, data loss, and corruption, leading to productivity loss, project delays, and financial losses. To avoid such challenges, modern businesses need a reliable Microsoft Project Online disaster recovery solution to keep a log of daily data changes and back them up regularly. 
Here is an example of how trusted backup software for project portfolio management can provide peace of mind for project managers and their teams. 
FluentPro Software Corporation helped Quebec's leading transit service provider enhance its disaster recovery capabilities by recommending G.A. Suite, its administration, management, and data protection platform for Microsoft Project Online backup and restore. 
G.A. Suite for Microsoft Project Online disaster recovery
This Quebec company scheduled automated Project Online backups at the precise intervals needed, ensuring data protection and reducing the risk of data loss. FluentPro's platform helped them schedule backups for configurations, projects, project sites, and timesheets, decreasing the need for an IT team to do backups. Implementing G.A. Suite also allowed the company to rely on weekly backups for SharePoint sites, timesheets, and monthly backups of configurations. 
Not only did the platform's functionality impress the CTO and his colleagues, but it also allowed the company to restore a project plan twice successfully, leading to increased productivity and a grateful project manager.  
Realized benefits
Partnering with FluentPro has provided this Quebec transport provider with the following business benefits:   
Quicker and easier backups for configurations, projects, project sites, and timesheets

 

Fewer local technological resources

 

Easier identification of errors   

 

Fully automated Project Online backup scheduling  

 

Streamlined in-house management of PWA environments 

 

Quicker in-house recovery  

 

Reduced need for external support 

 

Reliable incremental and complete data

backup Project Online

 
Discover how a company in the technology industry overcame challenges and achieved success through innovative strategies.  
Contact us
to learn more on how FluentPro G.A. Suite works 
Contact us