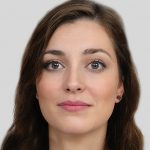 Anna Shalomova
PPM Consultant
Reading Time:
3
minutes
Microsoft Office 365 is a toolbox filled with wonder. It is designed to streamline your daily workflow while completing your job efficiently and quickly. Microsoft Planner is a tool designed to help with project management. Microsoft Planner enables your teams to create multiple task lists connected to different projects or daily to-do checklists. Microsoft Planner helps remove the chaos from a team collaboration environment and monitor Planner progress efficiently.
Microsoft Planner for Project Management
To help with PM needs, Planner allows users to assign tasks, share files, and collaborate through chat to execute a project or plan. Each plan has its board where users can organize tasks into different "buckets." This enables users to filter tasks by the due date, category, or by the assigned user. Built to suit Office 365 perfectly, Planner lets you attach files to tasks, work together on those files, and even have conversations around tasks without switching between apps. With Planner, all your team's discussions and deliverables stay with the plan and don't get locked away across various applications. This allows not just streamlining the workflow but also getting a bigger picture of the progress.
The best part about Microsoft Planner is that it syncs directly with the Office 365-associated group. This allows you to embed your team's plans into your SharePoint Team Site and add value and understanding to what your specified team is working on. Microsoft Planner has many of the same filtering capabilities as SharePoint lists, so it is a niche replacement for tools that previously had to be built from scratch or customized from other list templates.
Microsoft Planner provides out-of-the-box functionality for creating charts for your team's various assigned tasks. It keeps everyone informed about which tasks are in progress, not started, late, or complete.
How to automate Planner and integrate it with Power Bi
While Planner on its own is awesome, it does not have analytics or business intelligence capabilities. And if this is an MS family we're talking about, Power BI is the place to go.
Let's say you need to graph how much time it takes me to complete a task using Power Bi.
A look at the recent updates to Microsoft Planner progress allows users access to planner data from within Power BI using Flow. You can push the data from Planner into SharePoint lists (one for plans, one for boards, and another for tasks), then report in Power BI on those lists. There are some frustrations with that, though, as not all the Planner fields are available to Flow (specifically, the multi-value fields like labels and checklist). Or, you can export the Planner data to SharePoint or OneDrive to establish it within the Power Bi dashboard. However, there is no direct way; you need to depend on third-party apps to export the Planner data in regular intervals so the Power Bi dashboard will be automatically refreshed.
Besides, if you create the same task one after another and your team lead wants to assign those tasks to the rest of the team through Microsoft Teams, a recently updated Office 365 with a faster web interface can make it happen.
Power BI Reports Pack for Office 365 Planner
FluentPro has created a ready-made Power BI reporting solution for Microsoft Planner. It will ease your struggle to streamline the day-to-day routine. With 20+ pre-configured reports and dashboards by FluentPro, Power BI, and Office 365, Planner comes together to give you complete visibility. It takes ten minutes or less to install our Power BI Reports Rack. After installing the Pre-Pack, you get:
Power BI for Office 365 Planner
Complete visibility of Office Planner data
Report on Planner data with ease
Instant and beautiful dashboards
Real-time project data display
Ability to adjust reports in a matter of seconds
If you need a better view of your project data, with Power BI Pack for Planner, users can build and customize reports and build project dashboards for Office 365 Planner in a matter of seconds. You can get your hands on dozens of charts and components that display real-time project data. More so, our solution is flexible and highly customizable. Users can instantly adjust dashboards to address changing requirements.
Schedule a call
to get help with Microsoft Planner reporting
Contact us