Administration
Portfolio Accelerator for Project for the Web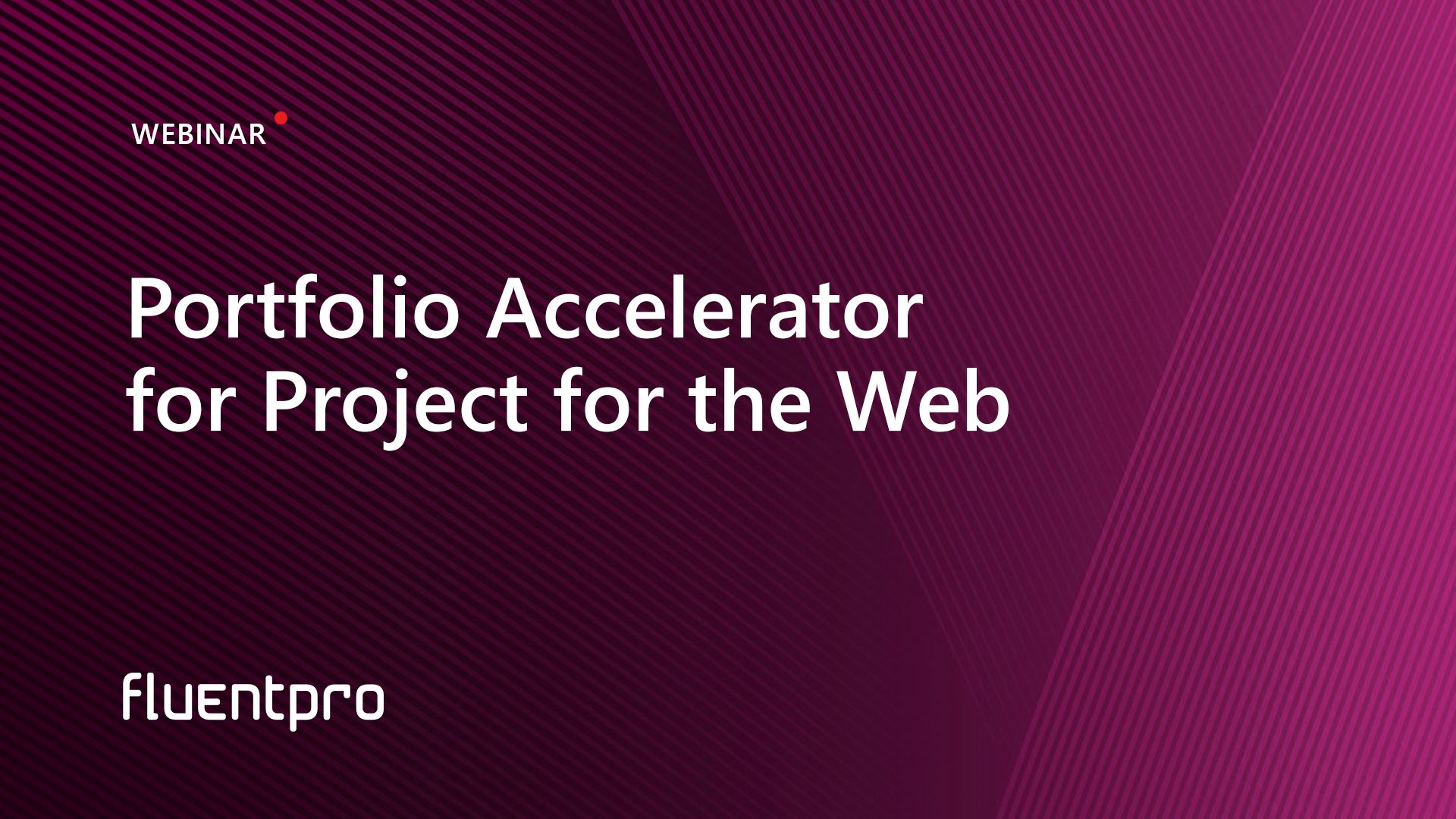 Growing Microsoft Project for the Web popularity encourages more & more organizations to choose this project portfolio management system. Understanding the importance of this shift, FluentPro has developed an advanced solution helping with Project for the Web quick start, extending its capabilities, and providing precise customization.
Register for our webinar 'Portfolio Accelerator for Project for the Web' to discover:
How to adapt Project for the Web to PMOs needs
Getting started with Project for the Web
Enhanced capabilities for project, portfolio, and program management
Tailor-made customization for your specific goals
The webinar will be held on 12th October 2022 from 12:00 – 12:45 PM (GMT) on Zoom.
Please, fill out the form to register for the webinar