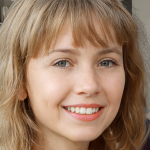 Valeriia Sitolenko
PPM Consultant
Reading Time:
3
minutes
Modern business activities require data to thrive. Any project manager who has deployed MS Project Online is concerned with ensuring that sensitive data is secured. This means developing an informed project backup initiative to spur scalable project portfolio performance. Read on to learn more about possible Project Online backup initiatives that fit your needs.  
Project Online Security Challenges
PPM Administrators face many risks daily trying to secure mission-critical data and protect their organizations. While Microsoft Project Online functionality gives you the flexibility to achieve your project goals, it does not protect you against data loss. For example: 
Data corruption can happen to you anytime, costing your business a pretty penny in terms of downtime and extensive repairs. 

Human errors, such as accidentally deleting important files or misnaming file folders by employees, can result in temporary or permanent data loss. This adds to your expenses and losses in productivity. 

Issues with data can cause missed project deadlines, leaving stakeholders and clients unsatisfied. 

Even when some PMO directors attempt to back up Microsoft Project Online, most do not know how to create or automate backups.

Manual Project Online backup and restore is not a good solution because it is time-consuming and prone to errors. This increases delays in project execution as well as overhead costs. 

Moreover, if you want to roll back a particular project in MS Project Online, all other projects must revert. This means that the project backup solution you adopt must be able to fulfill this expectation. However, deciding on such a solution is not always easy. 
Against these backdrops, it is best to set up a dependable MS Project security plan that works. It is vital to back up mission-critical data to safeguard your business. To do this, you can adopt some standard project backup best practices for MS Project Online or another solution that will be discussed shortly. 
5 Crucial Best Practices for Data Protection and Online Backup
Here are five best practices you can adopt to safeguard your data in Microsoft Project Online.  
Increase your backup frequency
Increasing your backup frequency is one way to build your Microsoft Project Online security to escape ransomware. This means protecting all your data sets multiple times each day.  
Document procedures and policies
Document your backup policies. Be specific about your goals, strategies, the tools employed, processes utilized, roles, and responsibilities. You must also define your backup timing, backup, and restore or retention schedule.  
Maintain backup encryption and protection
Ensure all your datasets are encrypted to provide an extra layer of security. 
Regularly test Backups and restore procedures
Conduct periodic tests of your Project Online backup and restore initiatives to ensure you have dependable Project Online data security in place.  
Use remote storage
Creating a remote backup is one critical aspect of your Microsoft Project Online backup and restore solution. The essence is to have secured backups offsite and on a different system. You can back up your data on a specific physical server in the cloud.   
All these said and done, you may still need a better option. Read more on it below. 
Overcome your Project Online Security Challenges with a Third-Party Tool
Many organizations have solved their Microsoft Project Online data protection issues by adopting a third-party tool called FluentPro G.A Suite.  
How FluentPro G.A. Suite Boosts Project Online Security
FluentPro G.A. Suite is a third-party solution streamlining Microsoft Project Online efficiency. Its key features include data protection and security, automated backup scheduling, on-demand backups, data restoration, business continuity, a user-friendly interface, compliance and governance support, audit trails, and customization options. 
The solution provides robust

data protection

to safeguard critical project information and helps prevent data loss through automated backup scheduling, on-demand backups, and data restoration capabilities. 

 

Users can set up

automated schedules

for regular backups, ensuring consistent data backup and reducing the risk of losing important information. 

 

You can also initiate

on-demand backups

before implementing critical changes or updates to project data, offering flexibility and control over when backups are performed. 

 

G.A. Suite backs up all projects, tasks, groups, resources, and PWA configurations.  

 

Thanks to its automated and continuous backup functionality, in the event of data loss, corruption, or critical issues, you can

restore project data

to a previous state, reducing downtime and preventing possible disruptions to ongoing projects.

 
Save Yourself the Stress of Securing Project Online Data
With upcoming project deadlines to meet and stakeholders to satisfy, you don't have time to brainstorm the next step to take toward ensuring your MS Project security. Get started with FluentPro G.A Suite now and avoid issues associated with data loss on Project Online.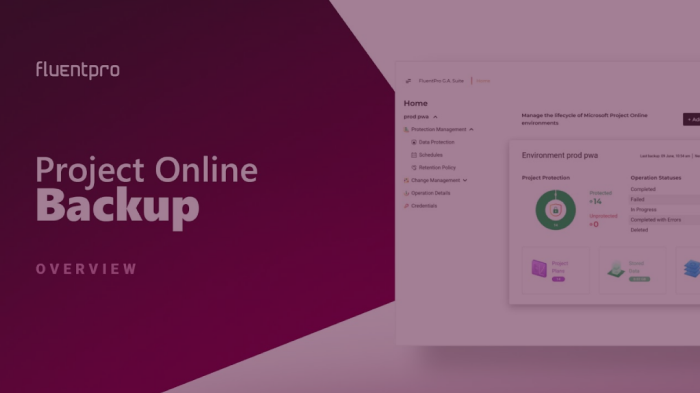 Enjoy Added Value using FluentPro G.A. Suite
With G.A Suite, you can enjoy benefits as follows: 
Reliable protection for project data

 

Increase MS Project Online efficiency

 

Decrease PWA administration downtime, thus promoting positive ROI

 

Automated backup and restore environment foster on-time project execution and delivery

 

Automated and continuous data protection guarantees project legacy

 

Reduced risk of data loss boosts productivity

 
Schedule a quick demo
to see how FluentPro G.A. Suite protects your data 
Book a demo