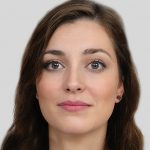 Anna Shalomova
PPM Consultant
Project Administration Challenges that Prompt the Use of FluentPro G.A. Suite
Companies working with Microsoft Project Online often have a lot of configuration issues to handle. For PPM administrators, these are cumbersome tasks. The entire lifecycle of the Project Online development test and production environments must be managed appropriately.
For instance, existing configurations must be documented to ensure change management processes and system performance.
Project Online PWAs also need to be audited regularly to ensure that configuration is in a perfect and optimal state.
Specific configurations often require proper management.
Organizations that do these tasks manually run into a lot of challenges.
Manually managing Project Online environments takes days and weeks of work.
It is costly and negatively influences the organization's budget.
The time wasted also lowers efficiency and customer trust in timely project completion.
Moreover, human errors occur during manual documentation, auditing, migration, and management. It makes it challenging to replicate PWAs and automate documentation on time.
There is also the danger of data loss.
Worst, such a task requires extra technical expertise, which organizations don't want to hire for apparent reasons.
Against these challenges, many companies choose the FluentPro G.A. Suite as Microsoft Project Online administrator's guide.

How G.A. Suite Solves Management Problems for Microsoft Project Online
The FluentPro G.A. Suite is a unique, all-in-one tool designed to solve project portfolio governance and administration challenges. It does this by combining configuration management, data management tasks in one single administrative mode. Combining these tasks enables the software to take all aspects of governance and administration—from development to test and production environment. A single and straightforward cloud-based solution completes the process quickly and efficiently. It also eliminates the time, and unnecessary cost spent. The complete software toolset eases and enhances Project Online administration for organizations significantly.
The automated software capabilities help organizations to deploy multiple workflows, reducing the need for extra expertise. As it does these tasks, it backs up online project configurations and eliminates the risk of data loss. It is especially helpful for companies whose PWA has multiple custom fields and other customizations.
With complete backup and recovery assured, all PWAs tasks work more efficiently from development to production environment. Lastly, the G.A. Suite features on-demand or schedule full or partial backup options for robust environment configuration management.
Manage Microsoft Project Online Configuration with G.A. Suite
The FluentPro G.A. Suite is a powerful solution for organizations that demand configuration management or backup options for Project Online. It is a cloud, SaaS, and Web-based technology with a user-friendly interface. It features Project Documentation, allowing registered companies to document their existing configurations in a selected project environment.
For enhanced performance, the software features an audit tool. By this, organizations can carry out health checks and clean-up recommendations while managing multiple Project Online PWAs. Organizations can use the documentation and auditing features to identify the issues. They can review, analyze, and optimize their Project Online functions and priorities.
The G.A Suite is crucial for managing multiple environments from development to production for PPM administrators. The software also has a copying module for moving one or more configurations between different PWAs. Companies can also copy project schedules coupled with creating multiple backup plans, which they can restore anytime.
FluentPro G.A Suite enables companies to perform efficient environment management by analyzing project risks, success chances, stakeholders' interests, and more.
You can request the trial license right now from the FluentPro Sales Team. To submit a request, please fill in the Contact Us form or send an email to sales@fluentpro.com.
Benefits of Using G.A. Suite for PWA Environment Management and Protection
There is a whole lot of value that comes with using G.A. Suite for Project Online administration.
It eliminates the risk of data loss, as it's running on secure and reliable Microsoft Azure.
Little support and maintenance are required with automated administration and backups.
Eliminates human errors and enhances Project Online administration efficiency.
Better governance practices. G.A. Suite provides flexible governance and administrative functionalities.
Saves time by allowing organizations to manage multiple custom fields in one straightforward process.
Efficient data and PWA configuration consistency.
Identifies and resolves issues with the company's PWA configuration.
Learn more about G.A. Suite here.
Take Advantage of FluentPro's Decade of Experience in Technical Expertise
At FluentPro, we have serviced and currently servicing hundreds of organizations for their Project Online administration needs. And they keep coming back for more help because we specialize in rendering project development test and production environments management and protection satisfactory services.
Our team comprises the brightest tech professionals with attention to detail. We take you through all the features and functions of the G.A. Suite. There is always someone at our help desk dedicated to receiving and answering your technical needs.
Contact us today
to take your organization to the next level of development, test environment management
Contact us