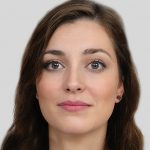 Anna Shalomova
PPM Consultant
"Configuration Management is a subsystem of the overall project management system. It is a collection of formal documented procedures used to apply technical and administrative direction and surveillance to identify and document the functional and physical characteristics of a product, result, service, or component; control any changes to such characteristics; record and report each change and its implementation status; and support the audit of the products, results or components to verify conformance to requirements. It includes the documentation, tracking systems, and defined approval levels necessary for authorizing and controlling changes."  – PMBOK® Guide, Sixth Edition
First, it is important to understand why we need data configuration in the first place. How does it come into PPM play? Imagine a situation wherein you are working on one of the projects and using acceptance criteria for deliverables. You have completed the development of the deliverable and sent it to quality control. You are surprised that the quality control team rejected the deliverable, stating that it does not meet the acceptance criteria. To clear up the confusion, you approach the quality control team member, and he/she shows you that the acceptance criteria for the same deliverable are different. A thorough analysis of the situation concludes that you were using the old version of the criteria sets. To avoid these issues in the future, you need a concrete system called "Configuration Management."
Configuration Management also:
This means a formally defined and documented procedure to identify and document the physical and functional characterization of the configurable items
Controls changes to the characteristics of a configurable item once identified
Records the history of modifications done on configurable items
Supports the audit of these configurable items to verify conformance to the requirement
Where to begin?
Start planning! Configuration management must sync with the most critical business processes—handling incidents and problems. The implementation of the configuration management plan will optimize the project as well as the work of technical support and administrative teams, which, in turn, will undoubtedly affect the efficiency of other departments. When planning, it is also worthwhile to pay attention to critical services and services that are necessary for management to lay a foothold for future scaling. This, in turn, affects the company's growth rate and the range of projects completed successfully.
The stage of determining the initial state is the next step after planning. It is needed to understand what elements the company's infrastructure consists of now. Such a snapshot in the future can be used to compare conditions. For example, "this year, the number of projects increased by 20%, which led to the emergence of 2,000 new changes." The definition of the initial state should start with anyone's project by painting all its components. In this case, the information obtained must be entered into the database. It is also important to determine the person responsible for entering information into the database.
Control
The next step in configuration management is change control, which should be applied to all actions performed on IT infrastructure objects. For the successful implementation of control, you must comply with several basic requirements:
Work closely with change control workers so that the configuration management job follows corporate change policies. Without change control, the data provided by any PPM system will quickly become obsolete.
Professionals responsible for the configuration management system should participate in change advisory boards to display changes made to the infrastructure in the PPM. In this case, all differences must be checked before closing the ticket successfully.
Audit
"Configuration verification and configuration audits ensure the composition of a project's configuration items is correct and that corresponding changes are registered, assessed, approved, tracked, and correctly implemented. This ensures the functional requirements defined in the configuration documentation have been met." – PMBOK® Guide, Sixth Edition
Verification and auditing are the final, most critical steps in implementing Configuration Management. It's all about ensuring that we do not get into a pile of documents where we do not know which one is the right version and which document is compatible with the other. Configuration management manages configurable items in the typical project configuration; items are made of baseline plans and project documents. The items such as the operating procedure and instruction sheets may also become a part of configurable items.
Configuration Management's task is to ensure the accuracy of the data presented in the PPM. All working configuration items must match what is specified in the PPM database, and the support documentation must accurately describe all configuration items. To meet these requirements, it is important to draw up and approve a test plan containing the answers to the following questions:
Are there special inspection tools?
Is a physical check required?
What are the regulatory requirements?
All companies are different, but the general trend is that critical service audits are carried out once a month. For this purpose, an audit log is created in which all violations identified during the audit and those responsible for their elimination will be recorded. Information such as verification data, configuration items with infringements, responsible manager, elimination requirements, the contractor, as well as the deadline and status of the task are recorded in the log. At the same time, various PPM systems allow auditing in automatic mode, using special dashboards to translate a huge amount of information into a form the user can understand.
How to implement these steps in a project?
Proper Project Online implementation and other configuration management processes allow not only to solve problems by identifying the cause of a "breakdown" (which element went down and how to fix it) but also to completely prevent their occurrence by evaluating the logic of working with data. Competent assessment of the changes made allows you to maintain the system in working condition, and if incorrect, leads to a waste of money. In addition to financial costs, improper configuration management leads to the expenditure of other resources, such as working hours. It is difficult to manage change if the PPM system does not support the implementation of solutions. However, even if some systems don't do it by default, FluentPro has created a whole toolbox to ease the entire configuration management-related processes.
FluentBooks for Project Online is a PWA configuration management and migration software solution for Microsoft Project Online. It saves hours of manual configurations by ensuring everything is correct in one click. It is a perfect tool for easy, accurate migration; it automates your work, saves you days of work, and gives you the best control and speed of completion of your configuration and migration-related tasks that you've ever experienced. Your migration turns into a click of a button. More FluentPro FluentBooks features include:
Automated migration of the most critical and time-consuming configuration settings and data between project online PWAs.
Compare PWAs, generate different reports, and the ability to merge two or more PWAs into one.
Platform-wide configuration audit capabilities.
SharePoint content migration—project sites, PWA-level SharePoint content.
Documenting the PWA configuration.
Bulk edit for projects and resources.
Import/export custom fields, lookup tables, projects, and resources to/from Microsoft Excel.
Support of command line parameters for the migration automation.
Audit Manager for the Project Online is a tool for advanced tracking and logging all user activity within the Microsoft Project Server or Project Online environments. You'll get an easy way to track and log user activity in the Microsoft Project Server/Project Online. It is created to allow you access to the data regarding who made changes to the project schedule and when, who created a new field, deleted a field, or updated the lookup table. The Audit Manager will log user activity, edits, and changes and make all this data available in one click. These tool features also include:
Audit changes in enterprise custom fields.
Audit changes in enterprise lookup tables.
Audit project create/delete events.
Audit tasks create/delete events.
Audit edits in projects (project-level custom fields, tasks).
Turn-on/turn-off what to log.
Audit workflow events—the transition between phases, start, and completion.
Audit changes in resources.
Configure rules for automated email notifications when some elements are changed.
Get help with configuration audit
by scheduling a free consultation with FluentPro Team
Contact us