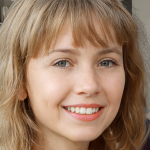 Valeriia Sitolenko
PPM Consultant
Reading Time:
4
minutes
Project Management Office (PMO) leaders and PPM administrators seek technologies that add value to their work. Microsoft Planner and Project Online, which are included in the Microsoft 365 (also known as Office 365) suite, are popular because they foster teamwork and collaboration. 
Project managers favour utilizing Microsoft Project Online as a project management tool for portfolio visibility, task management, defining and assigning any new task, and resource planning. Lightweight project and task management tools like Microsoft Planner offer a simple and elegant interface for scalable team management initiatives, which is why experienced project managers and PMO team members enjoy them for project execution. Managing tasks in Planner is also a breeze. When combining these systems, organizations can handle many tasks in a plan with less effort. 
Why integrate Microsoft Project Online and Microsoft Planner?
Connecting Project Online to Planner can simplify your project portfolio management experience and bring multiple benefits to organizations: 
Enhanced workflows: Project Online integration reduces the need for duplicating data entries, additional expenses, and effort. Project plans, tasks, and updates are automatically synchronized between the two platforms.

 

Real-time progress monitoring: Users can monitor project progress in real-time and seamlessly incorporate updates between Planner and Project Online.

 

Enhanced reporting: Project Online Planner integration provides a comprehensive visualization of project data, improving reporting and decision-making for stakeholders by facilitating inclusive analysis across both platforms.

 

Efficient resource management: When connecting systems, you can confidently assign tasks to team members based on their skills and availability.

 

Cross-platform collaboration: Project Online and Planner integration bridges the gap between development and project management teams, promoting effective communication and cooperation through synchronized and shared data.

 
Major Challenges in Microsoft Project Online and Planner Integration
Many people in the project management community wonder whether Microsoft Planner can be integrated with Microsoft Project. A lack of integration options in Microsoft Project Online is a significant drawback, even though both project management tools are otherwise excellent. Project Online cannot be used to assign tasks to the Planner and vice versa. 
Integration of Microsoft Project to Planner will also aid in resolving difficulties like:  
Streamlining project process through better planning and organization

 

Solving inefficient resource allocation and accounting methods

 

The lack of immediate portfolio transparency

 

Issues with consolidating information about ongoing projects and the progress of individual teams' task completion

 

Difficulties in getting team members up-to-date and notifying them of new assignments

 

The difficulty of reducing costs

 
Companies must implement Project and Planner integration using only Microsoft-approved third-party solutions. 
The Best Way to Integrate Project Online and Planner
The best software for managing cross-platform projects and Microsoft Project Online Planner Integration is FluentPro Integration Hub. This cloud-based middleware solution makes linking your project portfolio and work administration effortless. This application will automatically help your company integrate Project Online with Planner. 
With the help of FluentPro Integration Hub, you may integrate tasks between Project Online and Microsoft Planner without the hassle and frustration.   
How FluentPro Integration Hub Helps Link Project Online to Planner
To better manage "complex projects," businesses can use FluentPro's automated data synchronization to employ agile and traditional project management approaches. Once in place, Project Online and Microsoft Planner will provide your team with timely, accurate notifications on the status of ongoing tasks. With Project Online, your team can keep using their current favourite PM tool without worrying about losing progress, thanks to automatic updates. Executives can view multiple portfolios simultaneously on Project Online, saving them time and energy.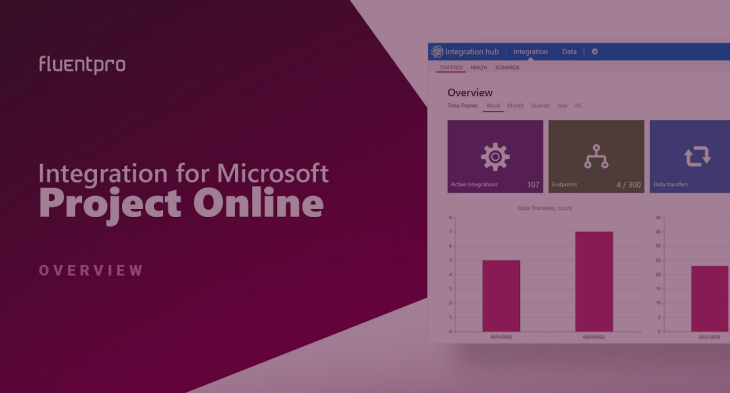 Key Features of Integration Hub
One-Way and Bi-Directional Integration
FluentPro Integration Hub can be used to set up a one-way or two-way connection. Individual Planner plans in an organization's account can be linked to projects in the Project Online instance the organization provides by setting a one-way linkage. You can also import data from Planner into Project Online automatically. 
The two-way connectivity between Project Online and Planner allows companies to import Project Online projects into Planner easily. Once done, groups can begin working on their tasks and offer accurate progress reports and updates. Project Online updates the project schedule to reflect all modifications. Managers can kick off projects on Project Online, but they'll still need to use Planner to check their progress toward goals with employees. 
Data transformation rules
Integration Hub provides safe and quick data transmission, lets you establish complex rules for how data moves across your company, and provides a significant competitive advantage. Businesses can link specific Planner plans from their account to projects by setting up a one-way integration. 
On-premises and cloud-based installation
The configuration of Integration Hub is entirely up to the user. It is compatible with both on-premises and private cloud deployments. 
Quick configuration
Setting up Integration Hub is very quick for a tool of its kind.  
Benefits of FluentPro Integration Hub
FluentPro, a Microsoft PPM solutions partner with over a decade of experience, provides cutting-edge software for integrating Project Online with Microsoft Planner. Organizations can gain a lot from using Integration Hub. 
Advantages of using the FluentPro Integration Hub include: 
Hybrid projects, which combine enterprise-level and agile methodologies

.

 

Automated Project Online Planner integration for clear portfolio visibility and consolidated reporting

.

 

Advanced resource utilisation, project management, and portfolio overview necessitate the quantification of data

.

 

To facilitate teamwork and task tracking, tasks can be pushed to and from Project Online and Planner

.

 

Hybrid projects, which require both traditional project management and agile methods, are possible

.

 

By having Project Online transfer projects and prioritised tasks to predetermined work management software, you can give your staff focus and direction

.

 

Teams can stay in Planner and their progress will be updated in Project Online without any more effort on their part

.

 
Conclusion
With the aid of FluentPro Integration Hub, businesses can centralize their project portfolio's vital information, giving them unparalleled insight. Keeping everyone in the loop can reduce the time, effort, and money needed to finish any project. 
Contact us
to start using FluentPro Integration Hub today
Contact