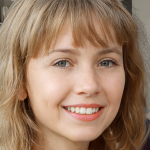 Valeriia Sitolenko
PPM Consultant
MS Project Server is a flexible and scalable on-premises solution for project and portfolio management (PPM). It operates in a unique way that differs from the file-based standalone software on the desktop. 
The unique Microsoft Project capabilities embedded in the server support all management roles and PPM initiative types throughout an organization. 
Below are some of the MS Project Server benefits used for project and portfolio management: 
Central standardization and configuration

 

Central resource reporting and administration

 

Access based on role and specific use

 

Individual integration and expandability with other essential systems

 
Microsoft Project Server offers much more for your MS portfolio management needs, both in the cloud or on-premise, as seen in the following sections. 
Overview of the Microsoft project management components
Microsoft PPM on-premises
The following elements must be installed and operational for the Microsoft PPM solution at your business: 
Project Web App is a component of Microsoft Project Server.

 

Microsoft SharePoint Server

 

Server Microsoft SQL

 

Microsoft Project Online Professional or Microsoft Project Professional

 
Note: Besides the components mentioned, Microsoft also offers various license alternatives with unique names. 
Microsoft PPM in the cloud
All the features of the on-premises solution are available in Microsoft PPM on the Cloud Project Online. It provides more MS Project features in terms of connectivity with Microsoft 365. There are several licenses available that take into account the functional requirements of various stakeholders, including: 
Limited functionality of Microsoft Project Online Essentials for Team Members

 

Project Web App and Microsoft Project Online Desktop Client for Project Managers are included in Microsoft Project Online Plan 3 (formerly Project Online Professional).

 

Project Web App and Microsoft Project Online Desktop Client for Administrators, Resource Managers, and Portfolio Managers are included in Microsoft Project Online Plan 5 (formerly Project Online Premium).

 
Components of the Microsoft project management system
Microsoft Project Standard
For those wondering what Microsoft Project is used for, the answer depends on the particular Microsoft tool involved. For example, Project Standard is an independent application. It is not intended for cross-department or cross-project use and does not facilitate connection to Microsoft Project Server/Online. 
Microsoft Project Professional
While Project Professional is a solitary application, you can link it to a server. It has additional functions as well. This version is the foundation for working with on-premises Project Server in a multi-project environment. Your IT administration employs local installation packages during the conventional installation process. 
Microsoft Project Online Desktop Client
Microsoft Project Professional is the cloud variant of Project Online Desktop Client. It can be used independently or with "on-premises" Project Server or Project Online. No classic installation exists. Instead, the information is retrieved and updated from the Microsoft Cloud. This is essential, as Project Online frequently adds new capabilities. These MS Project features are exclusive to this version of the software. 
Microsoft Project Web App
The web-based interface Microsoft Project Server and Project Online offer Microsoft Project Web App. Users of all established browsers can access central data, resources, and functions based on their roles. It facilitates project planning for administrators. However, the desktop version provides a significantly greater number of features. It is among the best project management tools Microsoft has rolled out to this day. 
Project Server: The solution for platforms
MS Project Server is an adaptable platform for managing multiple projects and portfolios. As a centralized solution, Project Server offers you tried-and-true planning, reporting, and project team collaboration capabilities. In addition, it facilitates resource management. It allows for the centralized and consistent storage of your organization's project and resource information. 
MS Project Server is a SharePoint utility. The latter is installed and administered on-premises as part of your infrastructure alongside Microsoft SQL Server. So, you have access to the integration in Microsoft SharePoint Server. This means that you can use file management and collaboration tools within this solution to increase team productivity. With this solution, you don't have to worry about the pros and cons of Microsoft Project capabilities for platform initiatives. 
Project Online: The cloud answer
Project Online is a cloud-based utility included in Microsoft 365 Suite. The functionality matches the ones in Microsoft Project Server. However, Project Online provides additional capabilities, such as project time tracking. 
As needed, you can subscribe to Project Online. Your company will not require its server infrastructure. Users connect their desktop application directly to the cloud-based service. Alternatively, they can access the PWA now through their browser. 
Microsoft Project for the Web
Microsoft Project for the Web is another cloud-based project and work management tool from which your company can benefit. It is based on the Microsoft Power Platform that offers project managers simple but powerful work management functionalities for planning and managing any work size. You can subscribe to Project for the Web from a list of three available plans: Project Plan 1, Project Plan 3, and Project Plan 5. 
The most significant benefits of Microsoft Project Server
The most significant benefits of the Microsoft Project Server-based approach over the primary standalone tool that lacks a server connection are listed below. 
Transparency and solid decision-making bases
You will gain complete visibility across multiple projects environment using Microsoft project management tools as your go-to PPM solution. This transparency will be the foundation for decisions at all management and operational levels. 
Dashboards will assist you in identifying portfolio variances. The central overview provides drill-down access to the applicable projects. 
There, you will find status reports and numerous graphical representations that explain the reasons for each project's status. 
Your gain over the standalone version: You have a comprehensive view of all active projects, deadlines, states, and responsibilities, an advantage over a standalone application. Therefore, you always have the finest decision-making information available. 
Centralized project listing
As a project manager, you regularly leverage the Microsoft Project desktop application. However, you store your projects on Project Server instead of as files. This provides a central project inventory to all stakeholders. This catalog is easily accessible via PWA and, depending on the user's permissions, only displays the projects the individual is authorized to view. 
Projects can have additional user fields added by administrators. This enables the display of additional information like the status, the site, the customer's name, the developed product, total costs, the budget, risks, etc. 
A current and valuable list is the primary and most crucial stage in managing multiple projects. It is the ideal foundation for all reviews and decisions during portfolio meetings and the committee of directors' deliberations. 
The advantage you have over a standalone tool is that you can identify crucial initiatives and make quick decisions across your entire portfolio. This enables you to intervene at the appropriate times and places with discretion. 
Workflow management and portfolio planning
Depending on the organizational structure of the company and the nature of the project, it may make sense to divide the project commencement into stages with varying permissions and authorization levels. This procedure is defined in Microsoft PPM using workflows that can be initiated from the Project Center. 
It is also crucial to select initiatives that align with corporate strategy. Microsoft PPM enables the assignment of strategic drivers to initiate. It suggests, through a breakdown of budgets and resources at hand, which projects should be chosen in consideration of the priorities and which tasks could be delayed or skipped altogether. 
The benefit over the standalone tool is that you can centrally organize projects selection. Objective investment decisions ensure that only the right initiatives are undertaken. 
Shared resource pool
Microsoft PPM is equipped with a central resource reservoir available to all administrators. This has the following associated benefits: 
You make sure of the central and accurate maintenance of capabilities and credentials.

 

All resource assignments are accessible across projects.

 

Unlike Project Standard, project managers have a functional premise for their multi-project planning, including hundreds of projects and thousands of resources.

 
You may also represent the organization of the company in the resource pool. Using enterprise custom fields, you can manage skills, sites, and other information. Calendars, vacation days, and cost rates are also centralized. According to the access authorizations, these data are available for review in PWA. You can view the workload per employee across all projects and their duties. From there, you can visualize how the pros and cons of Microsoft Project adaptability may impact your team. 
The advantage you have over the standalone tool is that you always have a comprehensive, enterprise-wide overview of resource utilization and deployment. You can determine whether staff members are overworked and if there are available resources for additional initiatives. 
Personal responsibilities and time tracking
Members of your team can view every project they are assigned using PWA. Similarly, they can register their actual working hours and add notes. This is how task status and work packages can be transparently and clearly documented. Thanks to the excellent Microsoft Project time tracking functionality that has been tried and tested over time. 
When using a standalone application without connecting to Project Server, it is more difficult for the project manager and team to share information. The assignment supervisor must: 
Gather the actual hours worked by team members.

 

Manually enter the data into the project plan.

 

Inform team members of their respective resource utilization.

 
In addition, you cannot generate an overall report on the utilization of resources across multiple initiatives with the click of a button. Microsoft PPM, on the other hand, integrates PWA entries into the plan with a single click. And it is possible to generate consolidated reports for all relevant initiatives. 
The benefit you have over the standalone application is that manual gathering of information and data entry are eliminated for project managers. Employees can view their assignments and report actual hours worked or progress made. 
Project-specific workspaces
Besides the project plan, various other documents and inventories are typically required during project execution. The standalone application Project Standard requires you to establish additional document folders. 
Moreover, they are not automatically connected with the respective undertaking. In this instance, lists typically comprise Excel files, which cannot be edited concurrently and lack a revision history. 
On the other hand, Microsoft PPM is an application already operational in the Microsoft SharePoint environment. Consequently, it offers all benefits of team collaboration. This answers the question of what Microsoft Project is used for. 
For instance, a project manager can automatically set up a website for each project from various templates. This website contains documents and listings already. SharePoint enables all approved team members to edit lists simultaneously. 
Project managers in control of project sites
Project managers are the directors of their project-specific websites and can make any necessary changes. They are autonomous from internal IT for this task. 
They can also find suitable extensions in the Microsoft App Store to boost the functionality of their project websites. These extensions include milestone trend analyses, risk analyses, WBS charts, etc. 
The benefit you gain over the standalone system is that the centralized storage of documents created for each project in a single database reduces internal friction-related losses. And you have much more efficient communication. 
Managing cross-business projects
One of Microsoft Project's benefits is enabling many businesses to collaborate with external collaborators and contractors. Usually, you will not want them to have access to your internal infrastructure. Project Server provides a contemporary answer for this business case. 
Each stakeholder can access a cloud-based, and therefore external, collaborative planning environment depending on their permissions. You avoid potential security hazards and reduce the effort required for digital rights management within your IT. 
In addition, you offer participants access to the environment at their convenience. This is feasible at an affordable cost, and the accounting is transparent. 
One MS Project feature is that you can securely manage your projects outside the organization through a transparent permissions system. 
Jumpstart your PPM solution quickly with FluentBooks
Looking for a fast and secure migration route to your customized PPM solution based on MS Project Server or Project Online? Then FluentPro FluentBooks is the right comprehensive solution for you. With just a few clicks, you will have one of the best Project Server migration and PWA administration tools running on your organization's management system. 
FluentPro FluentBooks provides: 
Automated migration

 

Full or selective migration

 

Migration between any Project Server versions and Project Online instances

 

Automated configuration management

 

Saved time; no manual work

 

No data loss risks

 
Contact us
to learn more about FluentBooks for Project Server migration 
Contact