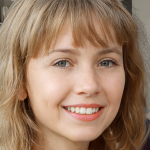 Valeriia Sitolenko
PPM Consultant
Today's project management landscape is incredibly fast-paced. Access to accurate and timely data is vital for successful top-level decision-making. Microsoft Project Online reporting offers PPM specialists robust feedback capabilities that could empower management with valuable insights and guarantee project success. By following the right tips and best practices, you can leverage the full potential of MS Project Online reporting to reach your goals. 
The Problem with Creating Project Online Reports
Although Microsoft Project Online is a great project management tool, PMO directors may need help creating reports. 
Creating a status report for each project listed in your portfolio or project overview dashboard can be complex.

 

It takes time to create Project Online reports, especially custom ones.

 

Manual reporting isn't an option because it requires too much time, is error-prone, and creates additional costs. 

 

Even when you connect to Power BI from Project Online, you stick with the sad option of configuring your connections and reports manually. 

 

There is no historical data or high-quality predefined reports available that you can rely on for a quick start. 

 
Against these backdrops, you need a solution that can help you avoid delayed projects and bad ROI, simplify Project Online reporting, and reinsure stakeholders' faith in your operations. But what could this solution be? 
Some Helpful Tips and Best Practices
Microsoft Power BI is the highly recommended reporting platform for Project Online, offering a comprehensive and dynamic solution for translating raw project data into actionable insights. Seamlessly integrated with Project Online, Power BI empowers project managers, stakeholders, and teams with its robust visualization capabilities. It enables them to create interactive reports and dashboards that provide real-time visibility into project performance, resource allocation, and progress tracking. By leveraging the powerful combination of Project Online's project management capabilities and Power BI's advanced reporting features, organizations can enhance their project monitoring and decision-making processes, ultimately improving efficiency and outcomes. 
Here are some tips and best practices you should adopt as part of the solution to overcoming your Microsoft Project report challenges.  
Define Your Reporting Goals
Plan your project's reporting goals before you start creating reports. Find the most critical metrics and insights you must track across your Microsoft Project dashboard to measure success, find problems, and ensure the project aligns with the company's objectives.  
Develop and Use your Own Custom Reports
Take advantage of the fact that although Microsoft Project Online does not provide you with custom reports, you can make reports specific to your needs. Using third-party tools, you can change how data is shown, how it is laid out, and what filters are used to display information so it makes sense to your clients.  
Employ Top-Level Dashboards 
Use top-level dashboards to see the state and progress of a project from a bird's-eye view. Visualize important information like project timelines, how resources are being used, and how the budget is being spent. This makes it easy to spot potential risks and opportunities.  
Use Power BI Integration
Combine Microsoft Project Online with Power BI for robust data analysis and visualization. Power BI's dynamic features let you get into the specifics of a project, spot trends, and make good choices based on data. 
 Frequently Update Project Data
Ensure the project's data is current to keep your results accurate. Enter updates on progress, resource assignments, and other relevant information regularly to get real-time insights to facilitate decision-making. 
Utilize Click Reports for Fast Updates
Microsoft Project Online has click reports that serve as pre-built models for basic reporting needs. Use these reports to obtain quick updates regarding the progress of a project and quickly share important information with stakeholders.  
Set up Resource Overview Reports
Managing resources is critical to the success of any project. Make resource overview reports to keep track of the abundance of resources, how they are being used, and any possible resource conflicts.  
Focus on Project Overview Reports
Write detailed project overviews, including timelines, goals, and "Key Performance Indicators" (KPIs). With these reports, anyone involved in a project can quickly determine how well it's going and where it needs more work.  
Collaborate and Share your reports
Sharing reports in an efficient, timely, and safely can help project partners work together. Ensure that team members are given access to all the reports they require to stay aware and involved throughout the project's lifespan.  
Consistently evaluate and improve
You must strive to improve to make your reporting process the best. Check how well your reports work regularly and continuously ask partners for feedback.
The Best Solution Comes from a Third-Party Tool
While the tips mentioned above are helpful, they must improve the shortcomings of creating Microsoft Project reports. The good news is that several companies that have encountered similar problems have found solutions that work for them. The most reliable tool for connecting to Power BI and enhancing business intelligence is called FluentPro DataMart. 
How FluentPro Datamart Simplifies Project Online Reporting
FluentPro DataMart stands out as a robust, easy-to-use way to handle Microsoft Project Online reporting needs. It gives PPM experts unique insights and efficiency. 
FluentPro DataMart seamlessly connects Project Online to Power BI with constant data synchronization. It acts as a data warehouse, collecting and processing project data to create reports beyond what Microsoft Project Online can do independently. This easy interface lets you use data analytics to their fullest extent, spot trends, and learn more about a project's works.  
FluentPro DataMart ensures that your organization's reports are constantly updated via real-time project data, giving users the most up-to-date information needed to make fast decisions. 

 

The solution enables Project Online historical data visualization.

 

The tool has several pre-defined reports, which makes it easier to do regular reporting and access critical project information quickly, saving your teams a lot of time. 

 

FluentPro DataMart has reports on resource overviews that make controlling how resources are used easy. 

 

Detailed project overview reports allow stakeholders to judge the health and success of a project. 

 

FluentPro DataMart improves collaboration, and reports ensure everyone is aware and involved throughout the project. 

 

With FluentPro DataMart, you can make custom reports that meet the needs of your projects. The tool has an easy-to-use interface that lets you configure data settings, apply filters, and create visualizations that meet your reporting goals.

 
FluentPro DataMart helps you always stay updated and make informed decisions based on real-time data. 
Take Advantage of FluentPro Datamart
Using FluentPro DataMart means you will get to enjoy added value in the following ways: 
Have an easier time creating Microsoft Project reports.

 

Automated report creation and visualization guarantee quick project execution.

 

Custom reports and top-level insights guarantee informed decision-making.

 

Seamless Power BI integration and a comprehensive project overview ensure portfolio certainty.

 

Daily snapshots and visualization of Project Online historical data.

 
Schedule a demo
to learn more about how DataMart works 
Book a demo