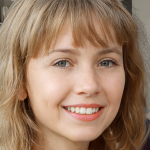 Valeriia Sitolenko
PPM Consultant
Introduction
Choosing the best business intelligence (BI) tool for modern businesses can take time and effort, especially given that most BI systems have the same basic characteristics. Microsoft Power BI is a well-known application that facilitates analysis and displays data in a variety of ways. Power BI also integrates seamlessly with popular project management software like Project Planner. 
Let's consider the integration of Power BI and Planner to turn raw data into engaging visual experiences and useful information with the help of a powerful data analytics tool. 
What is Microsoft Planner?
Microsoft Planner is a web-based visual task management program for enterprise teams that enables them to create, allocate, and organize tasks in order to carry out projects. It allows members of a project team to keep track of their work, collaborate with one another, and monitor their progress. 
What is Power BI?
Microsoft Power BI, available for both Desktop and Cloud, is a tech-driven BI solution for analyzing and visualizing raw data to gain insights necessary for informed decision-making. The system integrates business analytics, data visualization, and industry best practices to aid in the making of data-driven business decisions. 
Importance of Microsoft Planner Power BI Integration
Power BI is a strong business intelligence technology that allows users with little to no software development knowledge to create informative dashboards and make the most of enterprise data. By establishing Power BI Planner integration and connector and using its multiple features, project managers can effortlessly get a bird's-eye view of their work. Microsoft Planner's Power BI integration eliminates the need for time-consuming manual reporting, allows project managers to share more with their teams, and helps teams establish a single repository for data visualization. 
Benefits of using Power BI Microsoft Planner Integration:
Reduction in MS Planner report generation time. Companies receive completed reports for all project phases.

 

Full visibility and visualization of projects, schedules, and resources within the context of the whole.

 

Enhanced management-staff collaboration that keeps everyone on the same page.

 

Sophisticated analytics and comprehensive reports that facilitate decision-making.

 
How can we integrate Microsoft Planner with Power BI?
It is not possible to establish a direct connection between Power BI Planner. In this regard, FluentPro team can facilitate a link between Microsoft Planner and Power BI by introducing a middleware called FluentPro DataMart. 
As a middleware, FluentPro Datamart connects data from Microsoft Office 365 Planner to Power BI. For anyone interested in generating reports based on Microsoft Planner data, FluentPro provides this handy DataMart solution. 
FluentPro Datamart is an off-the-shelf alternative to using OData or SSIS programs for data extraction into a SQL Server database. The solution automatically collects data and keeps it in sync, saving you the trouble of creating and maintaining SSIS/OData import packages. 
To facilitate the use of Power BI, DataMart generates snapshots of your projects, tasks, resources, risks, and issues, and it provides an interface for doing so. 
Benefits of using FluentPro Datamart
The following are some of the advantages of DataMart connectivity: 
Complete data transparency in MS Planner.

 

Create a stunning dashboard in seconds.

 

Real-time display of project data.

 

Instantaneous report editing capabilities.

 

Sync data selectively (whole or in partial).

 

Office

365

Planner data interface.

 

Ready-made Power BI reports on portfolio, planner, user, and task.

 
Book a quick demo
to see how DataMart works 
Book a demo