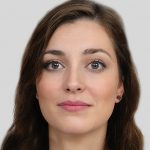 Anna Shalomova
PPM Consultant
Reading Time:
1
minute
FluentPro Financials for Project Online delivers financial categorization, scenario models, financial rollups, analytics, estimates, and reporting. You can download this app at the Office Store.
Costs and budget are integral to the project's success. And while several factors contribute to cost overruns and schedule delays, proper planning, cost transparency, and control over expenses can make the difference.
FluentPro Financials seamlessly integrates with MS Project Online to give PMOs greater control over portfolio spending, enabling them to increase ROI on every project stage.
To extend the reporting capabilities of FluentPro Financials, our team has introduced Power BI Pack and made it an integral part of Financials. Users can now create and visualize reports based on Project and Portfolio financial information and add them to their standard dashboards in Power BI.
FluentPro Financials integrates seamlessly with Microsoft Project Online and provides several features critical for the project's financial success. Using its capabilities, project managers can do more accurate and comprehensive budgeting, draft initial estimates, use forecasts, model project cost scenarios, and more.
>> Read more: FluentPro Financials: Over Budget No More
We have created 6 Power BI Reports that organizations can use for their project and portfolio financial reporting:
Portfolio Cost Summary
Portfolio Cost Details
Portfolio Category Summary
Portfolio Category Details
Project Cost Summary
Project Cost Details
These reports are available as a part of FluentPro Financials and require that you have Power BI enabled in your Office 365 tenant. Follow this link for the installation instructions
Financials Power BI Pack delivers an easy and seamless transfer of your financial reports to Microsoft Power BI for further analysis and processing.
Power BI Pack For FluentPro Financials offers you:
Full ability to edit and further process your reports by Power BI
Accurate and comprehensive reports with graphical representation
Projects cost comparison
Clear report categorization
Schedule a call
to find out how FluentPro can help your business
Contact us