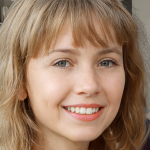 Valeriia Sitolenko
PPM Consultant
Reading Time:
3
minutes
Managing projects in Microsoft Project Server, some organizations decide to move to the cloud. Microsoft Project for the Web, a popular cloud-based platform, is an easy-to-use solution for lightweight project management needs. However, Project Server migration to Project for the Web is complex. 
Why is migration complex?
Switching project management systems may cause many challenges for PMOs and IT administrators. Manual migration is a long, complex process that may cause data damage and loss due to human errors. During Project Server 2013 migration or any other version to Project for the Web, PMO team members and IT administrators may face challenges associated with: 
Time-consuming transfer from on-premises to the cloud

 

Much manual work moving project data

 

Complex configuration management

 

Maintenance of development and test PWA environments

 

Increased risks of human errors or data loss

 
Considering these complexities, organizations require a dependable Microsoft Project Server migration tool that makes migrating to Project for the Web easier with remarkable success. 
FluentPro Software is your key to success
Organizations should automate the process with FluentPro Software tools to eliminate and reduce all possible challenges and risks. FluentBooks and Project Migrator are excellent solutions for successful Project Server migration to Project for the Web. 
How FluentPro Software simplifies Project Server migration
As a Microsoft gold-certified partner, FluentPro is the best partner for organizations' PPM needs. To perform Microsoft Project Server migration to Project for the Web, you need the following: 
FluentPro FluentBooks

, which moves data from Project Server to Microsoft Project Online

 

FluentPro Project Migrator

, which

transfers Project Online data to Project for the Web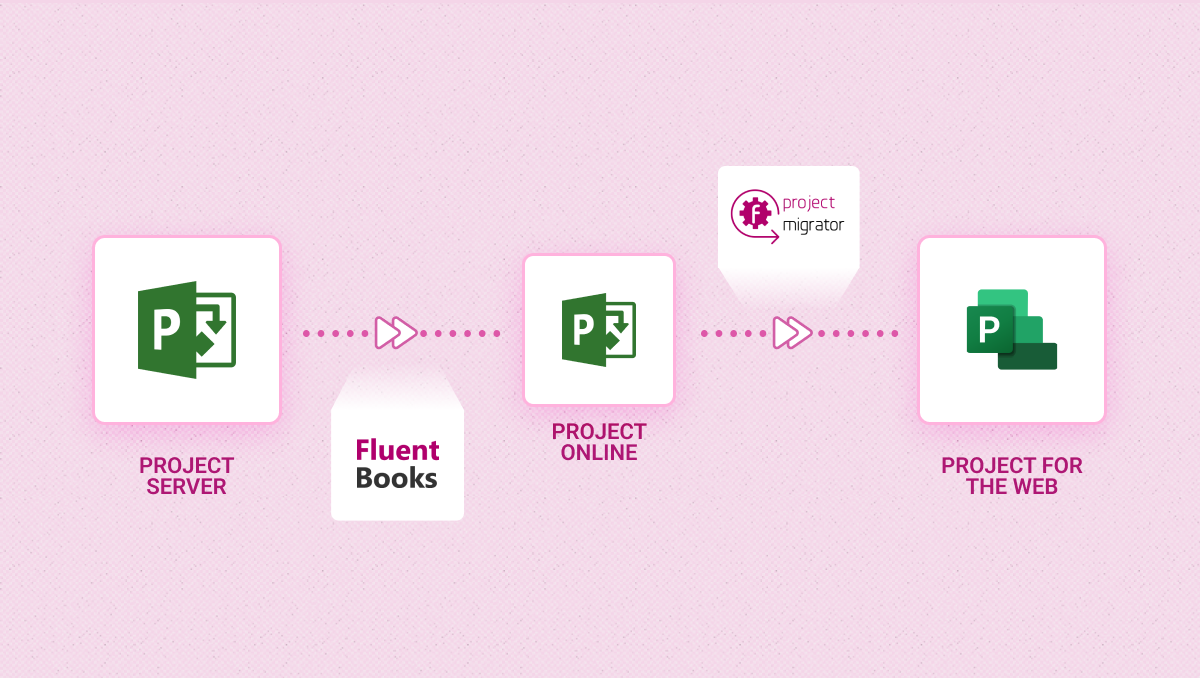 Read on to learn more about FluentBooks and Project Migrator functionalities. 
How FluentBooks simplifies Project Server migration to Project Online
FluentPro FluentBooks provides automated migration and configuration management capabilities. It helps migrate Project Server to Project Online automatically, reducing related manual and routine challenges. As a result, PWA migration, configuration, and administration get easier, saving you lots of time and energy. 
FluentBooks simplifies PWA administrators' work by providing the following: 
Full or selective migration

 

Process automation

 

Transfer from on-premises to Project Online

 

Project site and SharePoint content migration

 

Import/Export lookup tables, custom fields, projects, and resources to/from Microsoft Excel

 

Comparison of two PWAs, generation of a variance report, and performing delta migration of the missing data only

 
Using Project Migrator for successful migration to Project for the Web
FluentPro Project Migrator offers automated migration between project management platforms without any errors. It greatly simplifies and speeds up the process of moving project data. Project Migrator is a fully secure cloud-based application running on the Microsoft Azure platform. 
Using this solution, organizations can perform the second part of the process – Project Online migration to Project for the Web – in a few simple steps: 
Connecting source and target systems

 

Choosing all projects or specific ones

 

Matching fields in the source system to the fields in the target system

 

Start migration and monitor progress in the summary screen

 
Benefits of using FluentPro Software
Using FluentPro FluentBooks and Project Migrator for Microsoft Project Server migration to Project for the Web provides many benefits for organizations: 
Fully automated process

 

Reduction of manual work and routine tasks

 

No data loss or human errors risks

 

Time-saved with complete automation

 

Reduction of downtime and unnecessary costs, which boosts ROI

 

Minimized costs associated with manual migration

 

Simplified on-premises to cloud migration

 

Successful and quick migration

 
Contact us
to reap the benefits of FluentPro Software today 
Contact