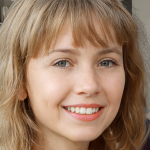 Valeriia Sitolenko
PPM Consultant
Reading Time:
4
minutes
In today's world, where data is everything, ensuring your organization's data is secure is super important. Microsoft Dataverse is a robust platform that safeguards sensitive data and keeps it organized. In this article, we'll present some crucial data security best practices and explore topics like Microsoft Dataverse security role permissions and backup techniques to assist you in protecting your data effectively. 
What is Dataverse Security?
Microsoft Dataverse offers a robust set of capabilities for managing data access. To effectively adopt best practices, it is imperative to understand the foundations of Dataverse security. This includes:  
Dataverse Security Permissions and Roles

 
Dataverse has a role-based security architecture. You can carefully create and assign security roles so that your team members have the right level of access. When necessary, you can create custom security roles and customize your jobs to fit organizational job duties. This makes it possible to control access in a precise manner. It also offers regular review and updating of security roles so you can easily keep track of modifications to your organization's structure and requirements. Establishing a role hierarchy will ensure that lower-level roles pass their permissions on to higher-level jobs, making role management more accessible. 
Security on a Record-Level

 
Dataverse provides record-level security in addition to role-based security. With the help of this feature, you can create rules that limit access to certain records based on the information included in those records. Utilize this to implement more exact access control. 
This capability allows you to sort data according to its sensitivity and significance. There should be varying levels of protection for various types of data. Applying security at the entity level with Microsoft Dataverse ensures that sensitive data is properly safeguarded. 
That said, Microsoft Dataverse has its challenges as well. Read on to learn more below.  
Why Dataverse Managers Need to Adopt Microsoft Dataverse Security Best Practices
IT operation managers face several challenges when trying to implement Microsoft database security that works. These challenges include:  
Complexity in defining and managing specific security roles

. This is particularly true in large corporations with diverse user groups, hierarchies, and access needs. Overly complex can result in excessive access and security gaps, potentially exposing your sensitive data to outside threats and unauthorized users. 

 

Maintaining compliance with strict data privacy regulations like CCPA, GDPR, and HIPPA can be challenging in a Dataverse security environment

. Failure can cause legal penalties and extensive reputational damage.

 

Setting up record-level security policies could be time-consuming

, especially involving significant manual efforts. Your business risks data leakages and possibly unauthorized permissions, especially when segmenting data within your organization. 

 

Moreover, 

to maintain flawless Dataverse security role permissions, you need robust auditing and monitoring software

, which are usually resource-intensive. The absence of such an auditing and monitoring system can cause suspicious activities to go unnoticed, thus exposing your business to possible data breaches.     

 

In addition,

users across your organization must be properly trained about Dataverse security best practices to prevent accidental data compromise,

 like improper sharing of sensitive data. Unfortunately, this training comes with additional expenses on your balance sheet. 

 

Lastly,

you may face some data loss risks in the Dataverse environment

. Unfortunately, manual work risks human errors such as unintentional deletion or wrong naming of essential files, resulting in data loss.   

 
These challenges necessitate a solution to effectively help any system administrator manage their Dataverse security. Below are some recommended Dataverse security best practices that may help.  
Recommended Dataverse Security Best Practices
Now that you fully grasp Dataverse security principles, let's explore the best practices for efficiently protecting your data.
Consistently audit and monitor
To monitor user activities, implement a robust auditing and monitoring system. This enables fast detection of any unauthorized access or questionable activity. Microsoft Dataverse offers auditing features tailored to your organization's unique requirements.  
Ensure everyone on your team is familiar with recommended practices for Dataverse security. Hold frequent training sessions to inform them of the value of data security and the proper usage of Dataverse records and tables.
Microsoft Dataverse features role-based security to grant specific privileges to certain users. Security roles control the creation of applications and flows in the environment. 
Apply the principle of Least Privilege when defining security roles
Allocate only the bare minimum privileges necessary for each security role. Ensure users are granted access to the most minor business data needed for their specific tasks.
Back up Dataverse data with third-party software
A reliable Dataverse backup system is essential to any security strategy. Use a third-party tool to back up Dataverse data frequently so you can restore it in the event of corruption, loss, or security issues. One recommended third-party tool that helps with Microsoft Dataverse backup is FluentPro Backup.  
How FluentPro Backup Solves Microsoft Dataverse Security Challenges
FluentPro Backup is a third-party system that offers an alternative solution for Microsoft Dataverse security and table data backup needs. It is designed to address the challenges associated with data protection and disaster recovery. This comprehensive backup solution offers a range of features that ensure utmost Dataverse security and integrity. 
One key feature of FluentPro's solution is automated backups. This means that regularly backing up your Dataverse data is simplified and streamlined. With automated backups, you can ensure that your data is consistently protected without manual intervention. 
Another critical aspect of data protection is cloud storage. FluentPro's solution offers secure off-site storage options, which can safeguard your data from physical disasters and prevent redundancy. Cloud storage is crucial for protecting your data, even during a catastrophic event at your primary data center. 
In addition to Microsoft Dataverse backups, FluentPro Backup offers advanced recovery options. In the event of data loss or security group incidents, you can quickly and efficiently restore your data fully or granularly. Having robust recovery options is essential to minimize downtime and ensure business continuity. You can choose to recover specific or whole datasets as you wish.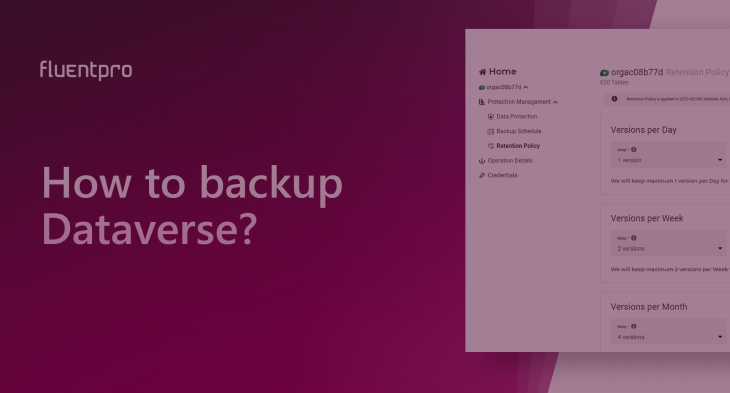 Benefits of using FluentPro Backup for Microsoft Dataverse Security
You get added value from using our solution: 
Automated and regular Dataverse backup eliminates the risk of data loss and ensures your data's integrity.

 

Cloud storage adds a layer of reliable security to your Microsoft Dataverse backup policies.

 

Automated backup and timely recovery ensure business continuity and productivity. 

 

Reduced risks associated with human errors and manual Dataverse backup methodology further eliminate additional costs and downtimes. 

 

Promote on-time delivery of projects and positive ROI.