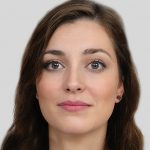 Anna Shalomova
PPM Consultant
Projects are the starting point, the raw materials that organizational change management deals with. This work bridges the gap between projects and operations. Aubry & Hobbs' research shows both growing demands for competent PMOs, while the organizational PMO life expectancy is still about two years. Currently, only about 50% of these PMO changes include consideration of change management practices.
 Why don't PMOs, who are critical players in an organization, change? Organizational change management professionals focus on people—the adjustments are aimed to avoid stress and disruption for employees affected by the change. The perception of project management is focused on tangible deliverables that enable change but are not a part of the process of changing. The change can be more effective if PMOs are a part of the process.
Change Management: The Basics
Project management offices (PMO) are about connecting the dots between what is now, the steps moving forward, and the project results. This change process includes the technical aspects, processes, and communication included in each step of a project. Organizational change management (OCM) is now part of PMOs' best practices, rather than managing chaos or instability after you implement the changes. The real job is that PMOs cannot stop when the project is complete but have continuous adaptive efforts.
Overall, PMOs include OCM in a project lifecycle's design. A great way to look at this is through five identifiable stages:
Initiation – formulates the change by identifying and clarifying the need for change, assessing readiness for change, and defining the scope of change. Should include full PMO Project Charter to define the above for stakeholders to review the project for approval. Often, this approach helps stakeholders change.
Planning – defining the approach and planning stakeholder and staff engagement. It also helps with the transition. An initial schedule is essential in this stage.
Execution – implementing the change and preparing for the process changes. This mobilizes the stakeholders and delivers project outputs.
Monitor and Control – managing the change transition through project outputs. Looking closely at business operations and measuring the adoption rate, outcomes, and benefits. Then, using this information to adjust the plan for issues.
Sustain – keeps the change intact. This is an ongoing effort through communication, consultation, representation of the stakeholders, conduct sense-making activities, and measuring the benefits and outcomes.
PMOs manage these transitioning stages in real life in real-time and virtually. This is where the implementation of change management software is vital. Without the software, there will be changes, detours, and unnecessary mishaps along the way.
How to establish enterprise-wide change management practices for PPM environment?
Governance and Administration Suite (G.A. Suite) is just the kind of tool to eliminate technical issues in the continuous management of your PPM environments in the state of this constant flux. It is designed to help companies establish enterprise-wide change management practices.
G.A. Suite provides access to analytics. It allows high-level governance capabilities for decision-makers and PMOs, including those regarding change management. It is also compliant with ITSM regarding Office 365 Project Online implementation. Its key governance capabilities are configuration audits, configuration analysis, and clean-up, disaster recovery compliance, adoption and usage analytics, data quality health checks, and portfolio and project health checks.
G.A. Suite solution can help you with change management, configuration management, migration, and data management tasks. Also, it provides the user with the possibility to backup and restores Project Online configuration, data, and SharePoint sites. G.A. Suite helps organizations implement governance practices for Microsoft Office 365 PPM. 
What are the things a PMO needs to succeed?
These days Project Online environment change management practices often result in high costs and significant time spent. The main reason is that change cycles and data management are performed manually, slowing down the process and causing errors. Additionally, companies often lack knowledge of ITSM best practices and understanding how they can be applied to a company's processes and needs.
On top of this, organizations are trying to avoid data losses and protect Project Online and SharePoint sites.  Most of them are using more than one tool and resource that set back the implementation of technical solutions that address data protection issues and prevent data loss disaster.
So what exactly is FluentPro G.A. Suite?
It is one of a few complete yet flexible solutions that can help you with change management. First and foremost, it is a toolkit designed to manage the lifecycle of Microsoft Project Online environments. It also helps organizations implement governance practices for Microsoft Office 365 PPM. The significant capability of the FluentPro G.A. Suite is configuration and data management. However, G.A. Suite additionally allows users to:
Visualize services' topology
Deploy and move configuration changes to Project Online PWA
Copy PWA environments
Back up projects, configurations, and SharePoint content
Audit PWA configurations
Document PWA configurations
Access disaster recovery support via a simple and user-friendly UI
Perform an audit of your PWA environment
Provide recommendations for improving its performance and manageability
Give valuable insights on whether your PWA environment corresponds to industry best practices.
G.A. Suite Business Values:
Enhance project management processes by establishing ITSM compliance best practices in your organization
Access to deeper insights about PWA usage and adoption, as well as excellent governance capabilities for executives and PMO.
FluentPro G. A. Suite allows to reduce time spent on PWA administration, eliminate costs related to human errors and increase the efficiency of Microsoft Project Online usage.
A. Suite provides a complete automated toolset for effective Project Online backup and disaster recovery and reduces the risk of data loss
It helps companies easily establish practices compliant with ITSM regarding Microsoft Project Online to enhance project management processes.
FluentPro G.A. Suite provides decision-makers with deeper backup and restores analytics using Power BI reports for organizations and PMOs that are a part of the product license.
Why you should contact the FluentPro team today?
Give your enterprise a strategic advantage in today's highly competitive business market. Maximize organizational time, effectiveness, and efficiency. When you get a handle on your data, it frees up valuable time and space so you can focus on your corporate mission.
The FluentPro Team designed G.A. Suite to make operations simple, including change management. G.A. Suite ideally fits teams that want to have fully controlled Microsoft Project Online environments.
Thousands of stakeholders perceive PMO value and conducting a cyclic assessment process to identify what can be improved continuously. The PMO's overall success in meeting stakeholders' needs becomes more visible—and FluentPro G.A. Suite is the toolset for the job.
Contact the proven experts today
to help guide you down the right path for your organization
Contact us