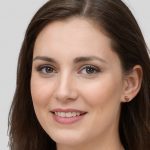 Elena Humeniuk
PPM Consultant
Reading Time:
3
minutes
Data is the cornerstone of the digital world. Without proper data recovery service and measures, valuable and sensitive project data can get lost forever. It has become more critical than ever to protect your project management systems.
Project managers regularly face many project risks when using Microsoft Project Online, including data corruption due to malware or human error. Efficient data recovery service is a must, not a want.
A Microsoft Project Online backup and recovery service like FluentPro G.A. Suite can easily protect your data with backup and restore for Microsoft Project Online. It is a one-stop solution for all your Project Online protection needs, including data backup and disaster recovery services.
What Is a Data Recovery Service?
Data recovery services are used for salvaging lost, deleted, inaccessible, corrupted, or damaged data by backing up and storing it in secondary storage. The data remains secure and can be quickly recovered in case of disaster.
Data recovery service also provides automated backup and optimization for better data management. These services eliminate the complex processes of Project Online backup and restoration.
Importance of Data Backup and Restore
Although there are many reasons why you must prioritize data backup and restoration for your projects, improved data security, and restoration features are the main ones.
Security
Data is an integral part of your operation regardless of your business, especially in the case of projects. That's why it is essential to maintain data security to ensure smooth business operations.
Project data backup can help companies achieve data security. They ensure that a complete copy of your project portfolio is always available for restoration, no matter what happens.
Safety
Human error is the primary cause of data damage, and no enterprise is immune to it. In such a case, data backup and recovery services ensure your important work stays safe without disrupting your workflow.
Restoration
Moreover, data can be corrupted or lost due to wrong inputs or even entirely deleted by mistake. A data backup and recovery eliminates this issue, allowing you to quickly correct errors by restoring the data.
Difficulty
PMOs may be discouraged from deploying the project backup solution because of the specialized knowledge and skills needed to automate the backup and management process.
However, Microsoft Project Online Backup is straightforward if you subscribe to a service that fully automates securing your data.
Management
Due to trial and error, PMOs may need some time to execute changes in management practices that will make them more efficient. However, integrating Project Online backup and training the staff to use it can significantly improve workflow in the long run.
To succeed in this competitive environment, minimizing downtime and maximizing output for your company is essential. Backups secure your data and give you the competitive edge to ensure your operations run optimally.
Project Online Protection
Project backup must be a regular part of your everyday operations regardless of the projects you oversee. Without it, all projects face the threat of data loss due to corruption or human mistake.
Most firms have a disaster recovery solution, but only a few organizations have disaster recovery plans or methods for Project Online backup.
Cloud data backup and restore tools safeguard your data in the cloud. Businesses employ online backup services to maintain business continuity in case of human errors, unintended file deletion, or other reasons. Since downtime is so expensive, routine administrative backups must become the norm.
FluentPro G.A. Suite: Project Online Backup and Restore
FluentPro G.A. Suite fully automates Microsoft Project Online administration and data protection. It provides comprehensive Microsoft Project Online backup, restore, and archiving capabilities.
By reducing the possibility of data loss and other damage, G.A. Suite safeguards Project Online. Depending on your needs, the system offers scheduled or on-demand backups for accurate project data or specific pieces. You may also create a backup strategy for your projects and SharePoint sites.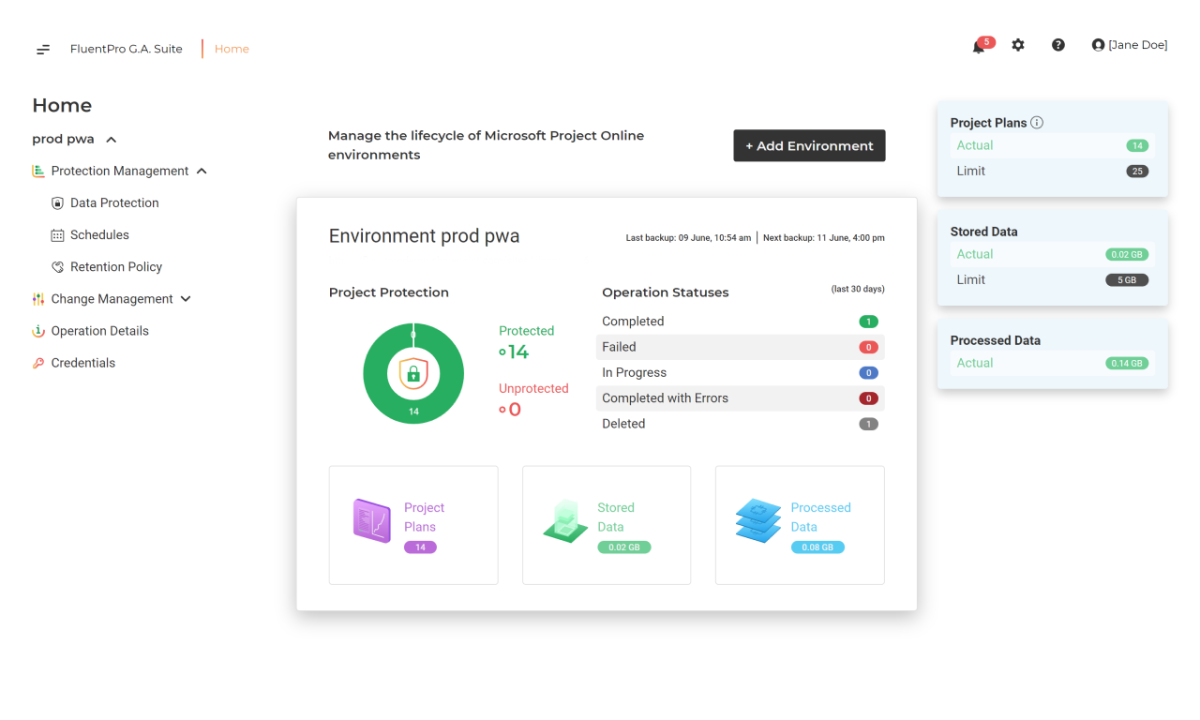 Additionally, you may restore corrupted data from a backup copy if any projects are lost or accidentally deleted.
FluentPro G.A. Suite minimizes any risks of data, productivity, or financial damages by providing automatic Project Online backup and disaster recovery.
Final Words
Data safety is paramount. Your data faces various threats, such as human error or hacking. Along with these threats comes a lot of extra work and cost.
You need good data backup disaster recovery services to protect your data. A good data backup solution ensures an uninterrupted workflow and minimum downtime by keeping a complete clone of your data in separate storage so you can instantly restore it at any time.
With FluentPro G.A. Suite, you get a fully automated data protection and administration suite for Microsoft Project Online. You also get optimization for better management and instant recovery.
Complete project data protection
Automated Project Online backup and restore
Data loss prevention
Reduction of any risks related to human errors
Time-saved on PWA administration
Security, as all data is stored on Microsoft Azure storage
Schedule a quick demo
to explore the benefits of FluentPro G.A. Suite
Contact us