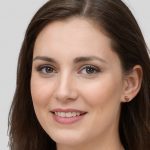 Elena Humeniuk
PPM Consultant
Reading Time:
3
minutes
For business organizations, extracting data from multiple sources is the key to making result-oriented project decisions. PMO directors are keen on data reporting and analytics from supported data sources such as Office 365 Planner, Microsoft Project Server, and Microsoft Project Online. When data from these sources are extracted into a complete storyboard, they assist PPM administrators in tracking project activities based on project portfolio reporting and data visualization.
However, getting the correct data for informed decision-making is not always easy. The data needs to be extracted from numerous sources to a data warehouse, which isn't an easy task for any PPM administrator or PMO. They must either use SQL Server Service Integration (SSS) or OData packages. Now, that's where it becomes even more frustrating. SSIS is more complicated to develop and requires huge memory volume. OData is highly vulnerable and insecure due to its limitation to URL-based setup. Besides, the communicated data still needs to be available on a complete storyboard for easy data access and project portfolio reporting. That leads to the search for a lasting and efficient solution that delivers results—FluentPro DataMart.
How FluentPro DataMart Simplifies and Grants Access to Reporting Data for Improved Decision Making
The FluentPro DataMart is designed purely for data extraction to assist those in management who understand the importance of the report. It extracts the data to an SQL Server database under the most straightforward process. It doesn't use SSIS or OData packages, which eliminates much of the technicality it would otherwise have required with those tools. The tool uses a "no special configuration" design and setup to capture and extract the data from dozens of sources to your target warehouse. The absence of technicalities means less time spent on moving data, which, in turn, speeds up the decision-making process across management chains and enhances business ROI.
Moreover, DataMart allows PMO to create snapshots of business resources, projects, tasks, risks, and issues that groups and teams can access on a complete storyboard via a Power BI interface. This snapshot-creating ability means your business is never lacking in daily historical data of all necessary info the business has in Project Online and SharePoint.
Outstanding Features of the FluentPro DataMart Solution
DataMart is designed to meet the data extraction needs of small, medium, and large-scale enterprises, working with Project Online, Office 365 Planner, and Microsoft Project Server. It comes with embedded storyboard functionality, and if you're wondering what storyboard is, it's used to represent and organize several dashboards, simplify and accelerate access to the reporting data.
This project reporting software is a cloud, SaaS, and web-based extraction tool with numerous features for end-to-end data solution needs. The FluentPro DataMart comes with an interface for superb connectivity with Report Pack for Power BI, allowing real-time tracking of project activities. From the pack, it's easy to learn how to create and make use of storyboards.
The SharePoint feature in DataMart enables directors and administrators to centralize company data automatically for easy access and project portfolio reporting. It allows partial or full data synchronization. Lastly, its unique connectivity comes on the heels of more than 25 pre-built basic storyboard templates, Power Bi portfolios, or project levels. From there, you can manage time, manage people, and resource utilization, manage projects, and manage your portfolio thoroughly.
Why You Need Our Help
Do you know that FluentPro DataMart helps to eliminate the existing limitations in connecting Project Online to Power BI?
Our team will assist you in setting up your FluentPro Power BI account, including all the basic authentication so that you can spend your time on more pressing needs.
DataMart Unique Business Value for Enterprises
DataMart offers significant benefits for your business. Enterprises can report all data from Planner and Project Online easily with project reporting software.
With over 25 pre-built Power BI reports, you may get better analytics and reporting data.
Timely and easy data extraction enhances informed management project decision-making and optimal project performance.
Lastly, DataMart gives you the freedom of synchronizing your data at will and a pace of your choice—partial or complete. Your company will get faster updates on all project data, which makes the entire process more optimistic.
Schedule a free consultation
to get help for your business today
Contact us