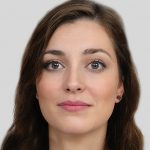 Anna Shalomova
PPM Consultant
Reading Time:
2
minutes
A while ago, we published the survey results where we asked our clients about their disaster recovery experiences using Microsoft Project Online. The statistics were striking: while most of the companies surveyed had some disaster recovery solution, only 5% had a disaster recovery solution and practices specifically for Project Online backup. At the same time, the responses showed that, in case of data loss, downtime costs could be huge and painful.
This survey confirmed our standing that a proven disaster recovery solution is vital for organizations. Let's dive deeper into why an organization should have a Project Online backup solution.
Data gets lost inevitably.

We all know it happens – somewhere along the line – but kind of hope it will not happen to us. However, the reality is that it occurs in all organizations at some point. This is because there's always a chance that human error, negligence, or a system crash will occur.
According to the survey we performed, the most common causes are human error (75%), application error (20%), and hardware error (5%). On top of that, you might want to consider such potential threats as hackers, viruses, and ransomware. A fire, flood, or another type of natural disaster can also wipe out all the data in your location and make a recovery virtually impossible.

No out-of-the-box backup solution.

Data loss is often a significant concern for Project Online customers since Microsoft backup policies do not guarantee a complete and speedy restore of lost data. Even when data can be retrieved, the process is long and complicated.

Project downtime: cost and productivity loss.

Should the project data get lost, it results in significant financial and productivity loss in the organization. 65% of our survey respondents said it could take up to 8 hours per project to restore and validate. What's more, for an organization with 15+ PMs, there are typically 2 project restore requests per month.
A staggering 60% of SMBs that lose critical data shut down within six months of the loss. Data loss and the worry surrounding it can be easily avoided by pairing Project Online with a complete backup and recovery solution.
Automated, daily backup; unlimited storage; and simple search and restore mean you never have to risk data loss due to an unexpected purge or one of the top causes of Project Online data loss, including human error, sync error, malicious insiders, and hacking.
FluentPro's Governance and Administration Suite (G.A. Suite) is essential software that helps companies manage their Microsoft Office 365 and Project Online infrastructure in just a few clicks. Among other capabilities, G.A. Suite provides backup functionality for PWA configuration, projects, SharePoint content, and Project Online timesheets.
Learn more about Project Online backup
by scheduling a free demo with FluentPro team
Contact us