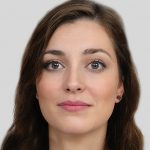 Anna Shalomova
PPM Consultant
FluentPro provides free Project-Server-to-Project-Online migration assessment to all FluentBooks users.
When it comes to migration to Microsoft Project Online, the very first thing every PMO should realize is that, although Microsoft Project Online appears to be ultimately the same as Project Server, it is a massive paradigm shift from the data management standpoint.
For example, infrastructure management has become limited, and you will need to rely on Microsoft as a SaaS provider and submit tickets for the issues you might have. Also, since cloud infrastructure has technical limits, you will need to understand how much data you can upload and extract. And finally, backups are not available out-of-the-box for Project Online; therefore, PWA administrators will need appropriate tools to address disaster recovery requirements.
That being said, Project Online allows for greater accessibility, which increases collaboration and leverages the capabilities of Office 365 together with Project Online. Essentially, this is a digital transformation step for the PMO. And thus, successful migration to Project Online increases the success of Project Portfolio Management in the organization.
Hence, migration from Project Server to Project Online is a critical step that needs to be done and needs to be done correctly. The importance of an accurate and seamless migration shouldn't be underestimated, as it can have a significant impact on the success of future PMO/PPM accomplishments.
FluentBooks is an advanced solution designed as a migration tool for Project Server/Project Online consultants and administrators. Since every migration is a complex process with hundreds of variables, FluentBooks provides PWA administrators with access to several wizards they need to perform very difficult and specific operations: editing rates for resources, migrating just one element from security, checking user permissions, to name a few. On top of that, FluentBooks can be used for cross-platform migrations (e.g., migrations from Project Server 2016 to the Cloud).
In addition to the FluentBooks product license, FluentPro also provides migration services to organizations. The expertise our team has gained over the years and the tools we've built to optimize migration allows us to perform migration for our clients succeed and to do it right the first time.
Now, to help organizations ensure migration success, FluentPro announces free documentation and configuration analysis, as well as migration estimation to the FluentBooks users. FluentPro FluentBooks customers can send us their generated documentation and receive a non-obligatory and accurate quote for the migration from Project Server to Project Online.
Schedule a free assessment
by filling out the Contact Us form
Contact us