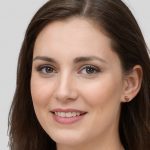 Elena Humeniuk
PPM Consultant
IT administrators always look for flexible and helpful portfolio and enterprise management solutions. They should look as far as Microsoft Project Online. The solution offers numerous benefits that every IT manager can leverage for successful project completion. Read the article further to find out on getting started with Project Online.
Microsoft Project Getting Started
To set up Microsoft Project Online manually, you must first sign up. You can add Project Online to an existing Office 365 account by selecting "Activate Offers" on the left menu in the Microsoft 365 admin center's Billing section.
The next step is to add people to Office 365's admin center. During this step, you group the users based on how they will use MS Project Online. The roles are admins, project managers, and team members.
The last step is setting up Project Online. Here, you are ready to start on your projects, but there are a few things you may need to work on, including setting your time zone, setting up your timesheet, and establishing a streamlined system for controlling resources and users.
While the process may seem simple, there are more configurations on Microsoft Project Online PWA to be set up. IT managers face issues that make the immediate use of Microsoft Project Online challenges.
What challenges do IT managers face?
When it comes to implementing Microsoft Project Online, IT managers face significant problems.
Configuring Microsoft Project Online is time-consuming, especially if you are a part of a small department or team. Teams typically spend many days figuring out all the aspects required to configure Microsoft Project Online through trial and error effectively. It includes shifting settings from development to staging and production environments and rectifying typos and errors that arise by chance.
The process of configuration is quite complex, requiring adequate planning. This is particularly true if you don't have Project Online experts in your department or team.
High cost in case you choose to hire a PPM consulting firm. This is especially true if your team comprises a few members who can't configure Project Online PWA or if you are engaged in other tasks.
It would help if you had a solution to help you start with Microsoft Project immediately.
An incredible team of experts is here to help you
The FluentPro team has more than ten years of expertise in simplifying Microsoft Project Online usage. FluentPro offers the best outcomes since we have in-depth knowledge of platform restrictions and workarounds. Along with a comprehensive range of implementation services, including migration, roll-out, architecture, and maintenance, we provide a solution for quick configuration and Project Online implementation.
FluentPro can install PWA settings fast and get your Project Online PWA up and running with Quick Start for Project Online service.
Quick Start for Microsoft Project Online
FluentPro Quick Start for Project Online provides fully managed deployment of PWA configuration, architecture design, environment creation, customized development, connection with Office 365 groups, onboarding sessions, and full support during or after the implementation.
When using Microsoft Project quick start solution, organizations get a fully configured environment in a few days. This service reduces all time-consuming processes and manual work. In addition, you can get integration with over 50 ready-to-use reports on portfolio, project, and resource levels.
Contact us for the best Microsoft Project Online configuration tool
The FluentPro team will help you access Microsoft Project Online quickly and effortlessly. Organizations can get a ready-to-use environment without extra time or additional development. Getting started with Microsoft Project is a breeze with FluentPro.
Enjoy benefits from using Quick Start for Microsoft Project Online
Your business will enjoy immense benefits by managing PWA configuration with FluentPro Quick Start for Microsoft Project Online:
Time saved on getting started Microsoft Project Online
Fully managed deployment completed in a few days
Integration with Office 365 groups
More than 50 ready-to-use reports for a project, resource, or portfolio
No need for additional development
100% assurance of high ROI
Your Project Online workspace is available for use
User onboarding training and complete expert support
Contact us today
to reap the benefits of Quick Start for Project Online
Contact us