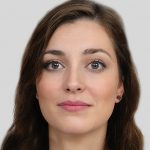 Anna Shalomova
PPM Consultant
PPM tools almost always cause a drastic shift in how projects are managed, tracked, and reported across the organization. However, it's always been difficult to measure the exact impact of Office 365 PPM tools on PMO performance.
A while ago, Forrester Consulting conducted the Total Economic Impact™ (TEI) study to examine the potential ROI enterprises may gain by deploying Microsoft Office 365 Project and Portfolio Management—and we're going to share some of these insights further down below.
About Microsoft Project Online
Microsoft Project Online is an environment to manage your portfolios and projects, collaborate, and manage work across your organization. It also provides in-depth business insights to make smarter and quicker decisions. Some of the Microsoft Project Online key features are:
Optimize your portfolio to prioritize activities and achieve your goals.
Microsoft Project helps you model portfolio scenarios to find the best strategy possible. It does that by weighing project proposals against strategic business drivers and considering the cost and resource constraints within an organization.
Evaluate project proposals consistently.
Microsoft Project helps evaluate project ideas via a standardized process that feeds detailed business cases and project charters to management for review.
BI integration.
Microsoft Power BI delivers you insights across all the portfolios.
Out-of-the-box reports.
You can use built-in reports to share everything from burndown to financials.
Implementation benefits

Improved visibility into project performance and reduced project budget overruns by 5%. Excluding labor costs and visibility into project performance allowed organizations to make timely decisions and address issues as they arose, preventing project delays and reducing budget overruns by $2,629,761 over three years.
Increased project management performance and project throughput generated $1,864,209 in savings over three years. Office 365 PPM, by streamlining reporting and reducing the amount of administrative workload on project managers, allowed them to be more productive and increase their annual project throughput by 14%.
Improved resource management led to $3,103,119 of savings over three years. Office 365 PPM provides the ability for resource pools to be more effectively managed while improving the alignment of skillsets.
Migrating to a Cloud-based SaaS PPM solution saved organizations $162,000 annually. In addition to a reduction in annual maintenance and infrastructure cost avoidance, organizations could save an additional $360,000 in avoiding the upgrade of their on-premises project management software.
Implementation costs
Software licensing fees of $167,271, or $124 per user, per year. This is the blended annual software license cost for Microsoft Office 365 PPM per user based on 70% lite users, 20% advanced users, and 10% Project Pro users.
Implementation costs of $1,263,554. This includes $500,000 of professional service fees for implementation and $100,000 of ongoing support costs from Microsoft. An additional six internal full-time equivalents (FTEs) have been included to support the implementation of Office 365 PPM.
Change management costs $450,000. Change management support is required for nine months after deployment to ensure high adoption rates and maximize the benefits realized by Office 365 PPM.
Internal training costs $205,920. A total of 4,000 hours of training is required for the combination of project managers and lite users.
Adoption
However, organizations should realize that there should be as much focus on continued adoption as there is on implementing Project Online and other PPM tools. In the second part of this article, we will look at some key areas you can focus on to sustain Project Online adoption until it becomes part of the organizational culture. Stay tuned!
Schedule a call
to find out how FluentPro can help your business
Contact us