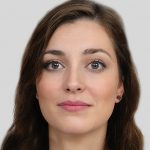 Anna Shalomova
PPM Consultant
In our previous post, we covered the key benefits of implementing Office 365 PPM in an organization and its associated costs. While the statistics say there is an improvement in PMO performance, organizations should realize that there needs to be as much focus on the adoption as there is on implementing Project Online and other PPM tools.
In this article, we will review several key areas to sustain Project Online adoption until it becomes an integral part of the organizational culture.
I. Establish the goals before the roll-out
Define your implementation goals for the next 30, 60, and 90 days starting with things that are simple to measure, e.g., the percentage of timesheets submitted on time or the number of projects created, etc. Then measure these goals consistently.
This will show how the implementation is progressing, and if some metrics look bad, you can provide the necessary support and help increase the tool usage.
II. Explain the value
Use the data users submit, engage management to use those reports and dashboards, and communicate to their teams the value it is bringing them. Users will feel the importance of the tool only when they know that organizational leaders have focused on it too.
III. Establish a governance strategy
Establishing a governance model to maintain your PPM solution will help keep the PPM itself and show users that requesting an improvement is okay. Discussing what can be changed in the solution is much better for adoption than assuming everybody is aligned with what has been implemented.
IV. Support whenever needed
Always respond to a request as quickly as possible, and ensure that you follow up with a solution—or at least point users in the right direction. Also, as you provide answers to users, build a knowledge base so that for future issues, you can redirect users toward a self-help solution.
V. Reward desirable behavior
Every team always has a number of early adopters trying to learn, understand, and use the tool. They are the ones who actually embrace change and eventually lead others by helping them. Provide them with as much support as you can. Recognize and reward their actions so that they continue doing them and others can learn from them.
The areas described above are not the only ones that can help boost Office 365 PPM adoption. However, the critical point is that you should not only focus on user adoption during or a few months before the implementation. This is an ongoing process that requires consistent focus and attention.
Schedule a call
to find out how FluentPro can help your business
Contact us