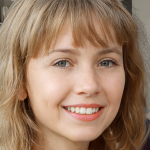 Valeriia Sitolenko
PPM Consultant
Reading Time:
3
minutes
Organizations use different types of project management systems to run their business operations. One such system is Microsoft 365 SharePoint, an excellent tool for storing and managing files. Since a large volume of data is involved when using software like this, project managers must ensure that everything remains secure. 
Losing mission-critical data is a real threat when using Microsoft 365
Microsoft 365 SharePoint is a renowned project data management system used by over 200,000 companies and accessed by 190 million users worldwide. However, with such widespread adoption, companies face the risk of losing important data due to human errors such as: 
Incorrect file naming

 

Unintentional deletion of important files

 

Inadvertent data overwrite, and

 

Unexpected system data corruption can cause data loss

 
There is also the possibility of other unforeseen circumstances that may also result in data loss. This has prompted the need to backup SharePoint operations, but this has problems too. 
Many organizations rely on the manual backup method to reduce costs. However, the reality is that manual Microsoft 365 SharePoint backup is imperfect. For example: 
It is time-consuming.

 

Since the whole process is manual, you may forget to download updated or new data.

 

You may lose any backup you've created if your system or external drive has a problem.

 

While trying to manually backup your data, you may lose more data due to human error.

 

If data loss occurs and you intend to restore SharePoint data, the process will be cumbersome.

 
Thus, there is a need to come up with more robust SharePoint backup solutions. IT specialists may be wondering what SharePoint backup and restore solution is best for them. 
A third-party application for SharePoint backup may be the answer
Most organizations that once struggled to backup and restore SharePoint sites have found a lasting solution. Adopting a third-party application has proven helpful to backup SharePoint site and restore it for future use. FluentPro G.A. Suite is one unique solution to backup Office 365 SharePoint activities. 
How FluentPro G.A. Suite helps to Backup SharePoint Site
FluentPro G.A. Suite is a third-party, fully automated solution that makes it easier to back up and restore SharePoint. This tool automatically backs up your SharePoint site, protects your data, and effortlessly saves any changes.   
One excellent feature of this G.A. Suite is that it serves as a governance and administration tool for managing the lifecycle of projects and the PWA environment. 

 

The software gives PMO directors an insightful analysis of every backup action they undertake. 

 

G.A. Suite gives project managers access to the FluentPro Azure Storage platform to create, backup, and store essential data. You can choose the region where you want your data stored and processed automatically, be it Canada or the United States.

 
These features help reduce the risk of data loss while protecting SharePoint sites. Since the entire SharePoint backup and restore process is automated, your company will save time and money. G.A. Suite eliminates costs related to human errors, reduces the time spent on PWA configuration and administration, and increases SharePoint site efficiency.  
FluentPro G.A. Suite offers dependable SharePoint backup solutions that meet organizations' needs. 
Enjoy secure SharePoint backup and restore functionalities
It is crucial for your organization to quickly adopt an automated solution to protect your SharePoint site if you want to remain competitive and avoid data and productivity losses. The longer you delay, the higher the risk of losing mission-critical data. With FluentPro G.A. Suite, you can comprehensively analyze the risks to your business and proactively mitigate potential disruptions.         
G.A. Suite offers immense benefits for your business
When you adopt FluentPro G.A. Suite for your organization, you get valuable benefits such as: 
Automated backup and recovery of SharePoint sites and content.

 

Reliable protection for clients' sensitive information.

 

Retention of secured copies of your mission-critical data even if the user's account is deactivated or lost accidentally.

 

Regular online access to your SharePoint data no matter what happens in Microsoft 365.

 

Reduction of any data loss risks.

 

Reduction of risks associated with the manual backup of SharePoint site, saving the project teams the time it would have cost to manage a vast volume of backups.

 

Added data security with improved administrative controls accompanied by built-in data protection.

 

Real-time Microsoft 365 SharePoint backup and restore on schedule every day.

 

Provides automated backup and restore for Microsoft Project Online.

 
Contact us
to reap the benefits of FluentPro G.A. Suite today
Contact