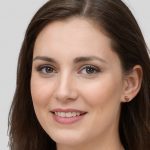 Elena Humeniuk
PPM Consultant
Organizations work with different project management systems, such as Asana, to handle large amounts of sensitive data. Data is the lifeblood of every organization, from resource planning to task management. However, human errors can result in lost or damaged mission-critical data. So, project managers are keen to find an Asana backup and restore tool to help them protect project data.
Data loss drives the need for cloud backup and recovery solutions
Asana is a robust project management system with excellent results-oriented features. However, no project management tool is foolproof against data loss.
Document corruption and deleted files occur in all organizations.
Employees make mistakes, resulting in wrongful deletion of files and folders and errors in formatting data catalogs.
Negligence.
These occurrences disrupt business operations, delay project completion, and leave clients and stakeholders dissatisfied. Your organization is further impacted by poor productivity and a lousy ROI.
Against these backdrops, PMs can no longer afford to risk managing their projects in Asana without a project restoration solution. They must develop a cloud backup and restore system that ensures data recovery during accidental deletion.
However, finding a tool that restores deleted projects in Asana is difficult. Fortunately, there is a reliable and effective tool.
FluentPro Backup to recover deleted tasks in Asana
FluentPro Backup is an automated backup and restore software for project management platforms. It provides automated backup and restore for Asana to keep businesses from losing crucial data in the face of a disaster, such as accidental file deletion.
FluentPro Backup for Asana allows users to retrieve data from recent modifications. The backup feature enables organizations to save their current data condition as "a version" according to their schedule. You can revert your environment to an earlier version and recover the deleted project whenever you delete a file. This data restoration tool means you can continuously run backups and save project versions each time you make changes.
With FluentPro Backup, you can quickly restore lost or deleted data.
Open the Data Protection page and choose the project, resource, or group data you want to restore.
Click the Completed Backup Status of the target project to view the Backup Summary Page. Here, you can review the information about the selected data you wish to restore.
Once you're satisfied, click Restore Now to begin the restoration process.
Click Full Backup Summary on the Operation Details page to restore multiple data. Select the data you want to restore. The page also comes with filters, making it easy to find the accurate Backup Operation.
Open the Completed Backup Operation summary.
Select the elements you need and click Restore Now to launch the restore operation. You can check the restoration status on the Operation Details page.
Choose a cloud backup solution to avoid disruption
Countless businesses have lost critical project and organization data because they lacked a reliable project backup and restore software. Such companies incurred substantial financial losses and negative feedback from clients. You can avoid such pitfalls by getting FluentPro Backup, which guarantees to restore Asana deleted projects when needed.
The immense value of using FluentPro Backup
Hundreds of companies, including many on the Fortune 500 list, use the FluentPro Backup solution to benefit their organization.
Complete backup of the organization's crucial data on Asana.
Reduction of data loss risks.
Backup versions for all environments mean you can recover deleted data from a "point-in-time" project version.
Automatically scheduled backup eliminates manual backup, granting teams more time to focus on timely project completion.
Automated restore means crucial missing files can be recovered quickly and at any time.
Safe, reliable data fosters efficient productivity and drives scalable performance that leaves clients happy.
Frequently Asked Questions
How do I recover a deleted task in Asana?
Asana does not provide a way to restore deleted data or tasks. Consider using FluentPro Backup software to recover Asana data in case of accidental task deletion. This solution facilitates automated restoration in case of deletion.
How to recover deleted Asana tasks and projects?
Regrettably, Asana lacks an inherent feature for restoring deleted data or tasks. Nonetheless, there are alternative solutions to assist you in recovering accidentally deleted Asana data. Consider leveraging FluentPro Backup software as an option, as it facilitates prompt restoration of deleted tasks.
Schedule a free assessment
by filling out the contact form
Contact