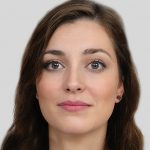 Anna Shalomova
PPM Consultant
Challenges in Integrating Microsoft Project Online and Azure DevOps
When working with Project Online, PPM administrators always look for the best way to synchronize data from different systems. Especially when it comes to integrating with Azure DevOps for effective project portfolio management.
It is beneficial for companies to combine both agile and waterfall project management methods. However, when this hybrid approach is implemented at the enterprise level, management officers often find it challenging to ensure agile execution teams are aligned with the company's prioritized PPM initiatives.
Moreover, the agile team needs to break down the project initiated on Project Online into work segments and specify their iterations sprints through agile-specific tools while working in Azure DevOps. Besides, essential updates need to be sent back to Project Online. Management must also ensure that no disconnection happens at the project and portfolio levels. It is to prevent low portfolio visibility, weak accountability, and unprofitable regular manual work. Lastly, management must be able to view tasks and project progress. The only software that provides the optimum solution to these technical challenges is FluentPro Integration Hub. 
How FluentPro Integration Hub Brings Solutions to Microsoft Project Online and Azure DevOps Integration Challenges
The FluentPro Integration Hub is powerful middleware software that connects Project Online to Azure DevOps for data synchronization and project portfolio management. Once you launch the software, it automatically links and syncs data between projects in Project Online and their work items or related projects in Azure DevOps, with precise field mapping. The linked and sync data updates occur regularly, creating a unified portfolio and timely view of all initiated project activities. Furthermore, the established regular updates create cohesion that improves the coordination and ensures efficiency in hybrid project management in your organization's EPM practices. The Integration Hub software automatically pushes all new tasks created by PMO directors in Project Online, as work items or epics, to Azure DevOps, which enables every team to use the appropriate tool for their assigned tasks. The finished or improved data is synchronized with other systems, teams, or management leadership, creating informed awareness, maximum accountability, and good feedback.
Experience Quality Functionality with Integration Hub
Integration Hub is cloud-based integration software with high-end data synchronization and back-to-back project portfolio management functionality. It connects all sorts of financial systems, project portfolios, and work management tools to assist PPM and PMO directors in managing projects efficiently.
Installing Integration Hub is easy. You can install the software as an Azure DevOps extension or a SharePoint App from the Integration Hub Installation page. Once done, you can configure the software by following the provided guidelines on the configuration page.
The software features a one-way or bidirectional synchronization of data between one or multiple systems, such as Azure DevOps integration with Project Online. In addition, the user has two synchronization setup options. The manual synchronization or the schedule mode. The latter enables the software to automatically check the source system (Project Online) and transfer whatsoever changes it finds into the target system (Azure DevOps) and vice-versa.
As Integration Hub runs, it maps and updates all raw and modified data entities in one or both systems based on your integration schedules and configuration settings. Integration Hub also allows companies to set up and implement their preferred business rules regarding data transfer and usability.
You can request the trial license right now from FluentPro Sales Team. To submit a request, please fill in the Contact Us form or send an email to sales@fluentpro.com.
Why Are Companies Rushing to use FluentPro Integration Hub?
The FluentPro Integration Hub offers companies multiple benefits.
Enterprises can blend business project portfolio management and reliable, agile methodologies in challenging hybrid projects.
Guide project teams by automatically transferring projects and top-rated tasks from Microsoft Project Online to other work management systems.
Enterprise teams can continue working in Azure DevOps and automatically report on their task progress to Project Online and vice-versa.
Regular data project integration synchronization gives PMO directors instant access to every update. Managements can visualize all the initiated projects and corresponding portfolios in Microsoft Project Online without imposing double reporting on teams.
Take Advantage of FluentPro Integration Expertise
While you can easily install and run an Integration Hub solution by following our Guide, you may need our help to achieve optimum Azure DevOps continuous integration results.
We are the industry's best, with about two decades of experience. Our Support Team specializes in online software integration solutions. We can help you troubleshoot and resolve any integration challenge with strict attention to your needs.
Contact us today
for the uttermost solutions to your integration needs
Contact us