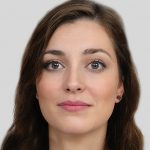 Anna Shalomova
PPM Consultant
We recently announced our new FluentPro Governance and Administration Suite (FluentPro G.A. Suite). This platform is essentially a complete and easy-to-use toolset for governance and management of the lifecycle of Microsoft Project Online environments. And we can now say – managing Microsoft Project Online environments is finally made easy!
So, what does FluentPro G.A. Suite help to achieve?
Its primary goal is to help companies manage their Office 365 Project Online infrastructure in just a few clicks.
Copy or move configurations and data – enter the source environment and destination, and press start.
Perform document configuration – anytime – for any PWA environment.
Back up configurations, projects, and SharePoint content – scheduled or on-demand.
All the operations in FluentPro G.A. Suite are high-performing and autoscaling on Microsoft Azure-based infrastructure, making the change management and environment management experiences much more straightforward.
This platform's tremendous and often overlooked value is disaster recovery support via a simple and user-friendly UI that requires no special training or knowledge base. It is essential since according to our statistics. At the same time, the majority of companies do have a disaster recovery solution in place, but only 5% have an answer or practices for Project Online backup in place. This means that should data loss include their Project Online data; it'll have a significant negative impact.
And finally, Governance – the platform provides audits of your PWA environment, as well as insights and recommendations on its stability, controllability, and whether it corresponds to industry best practices.
To summarize, FluentPro Governance and Administration Suite (FluentPro G.A. Suite) is a SaaS platform created for companies using Microsoft Office 365 Project Online. FluentPro G.A. Suite is designed to help organizations establish practices compliant with ITSM and provides usage analytics and adoption analytics and governance capabilities for top management and PMOs.
Request a free demo
to see how FluentPro G.A. Suite works
Contact us