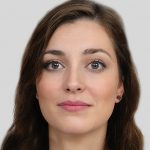 Anna Shalomova
PPM Consultant
Reading Time:
3
minutes
Microsoft Planner is an easy-to-use and highly visual way to organize teamwork. Planner makes it easy for teams to create new plans, organize and assign tasks, share files, chat about their work, and get updates on progress.
To help you embrace more of the Planner's capabilities, we're sharing a number of best practices that we've collected over the past years.
1. Prioritize your tasks into buckets. Also, keeping the number of buckets low can make it easier to keep track of what needs to get done right away.
How-to: After creating your first Plan (top left pane: + New Plan), you can also create sub-categories – they will bucket various tasks in your project. If you work in a team, speak with your team members to create a set of buckets that make the most sense to your project and the workflow.
2. Apply the due date and calendar functionality. These do a great job of helping stay on top of deadlines and keep track of the overall schedule. There's also a Planner mobile app, so you can synchronize the Planner calendar to Outlook and gain mobile access to your calendar of choice.
Furthermore, continually assign a task owner for it to be included in the overall progress picture. And by setting a start/end and status for the task, the task owner will be aware when a task is overdue.
3. Consider organizing by the amount of effort instead of a priority.
For example, categories like "quick tasks," "medium effort," and "high effort/strategic" might be pretty helpful depending on the time constraints. Also, the Planner's click-and-drag functionality makes it very easy to rearrange tasks closer to the top.
4. Add project portfolio management functionality. Managing your work and projects in Planner, you still need the "big picture" and cross-project visibility, which is impossible within the standard Planner toolset. Try PPM Express – for now, it is the only PPM app that provides Microsoft Planner portfolio capabilities.
5. Try a desktop app. To make your Planner look like a desktop app, take advantage of Chrome's "Add to Desktop" functionality – this will allow you to pin Planner to your taskbar.
6. Employ the Office 365 integration. One of the most significant Planner advantages is its integration with the rest of Office 365. For instance, everyone given access to a Group will also get access to the plan.
7. Add plans as a tab within Microsoft Teams. Teams and Planner work great together since you can have general work discussions within the team but keep a conversation about a single item among those working on it.
8. Keep it visual. Microsoft Planner allows for creating charts for your team's tasks. It keeps everyone informed about which tasks are in progress, not started, late, or complete.
9. Create rules for labels. As your Plan grows, you will find it helpful to start using labels to help you quickly identify specific tasks. Color coding your labels is a common practice – use them for different task owners, priorities, or types.
10. Make use of the attachments feature. You can attach files uploaded from your desktop, from OneDrive, or use the URL links. It keeps your documents organized, ensures you'll be able to access them from the Cloud anytime, and helps your team members instantly locate the information they need for the project.
Overall, Microsoft Planner is a lightweight project management tool that can serve as an excellent solution to many of the daily operational processes that companies go through. To extend its capabilities even more, use FluentPro's Power BI reports packs for Microsoft Planner to visualize portfolio data and build or update project dashboards quickly and easily. Power BI opens up a whole new world of reporting to Office Planner users so they can build project dashboards and reports for Office 365 Planner in a matter of seconds, using dozens of charts and components that display real-time project data. And significantly, users can instantly adjust dashboards to address changing requirements without waiting for IT or report developers!
Schedule a free consultation
on Microsoft Planner reporting & analytics
Contact