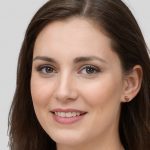 Elena Humeniuk
PPM Consultant
Why?
Data loss and document corruption happen all the time—but we all hope it won't happen to us. Nevertheless, these are regular occurrences for all organizations due to the strong possibility of human errors, negligence, or system failure. Most companies have a disaster recovery plan. This usually includes specific procedures for recovering IT infrastructure when faced with natural disasters, terrorism, hacking, and malware attacks. But in the case of project and portfolio management in Microsoft Project for the Web, PMO directors and PPM administrators can face accidental deletion of some files and fields, not the whole system. In this instance, organizations need Microsoft Project for the Web backup and restore solution to recover specific lost or damaged data.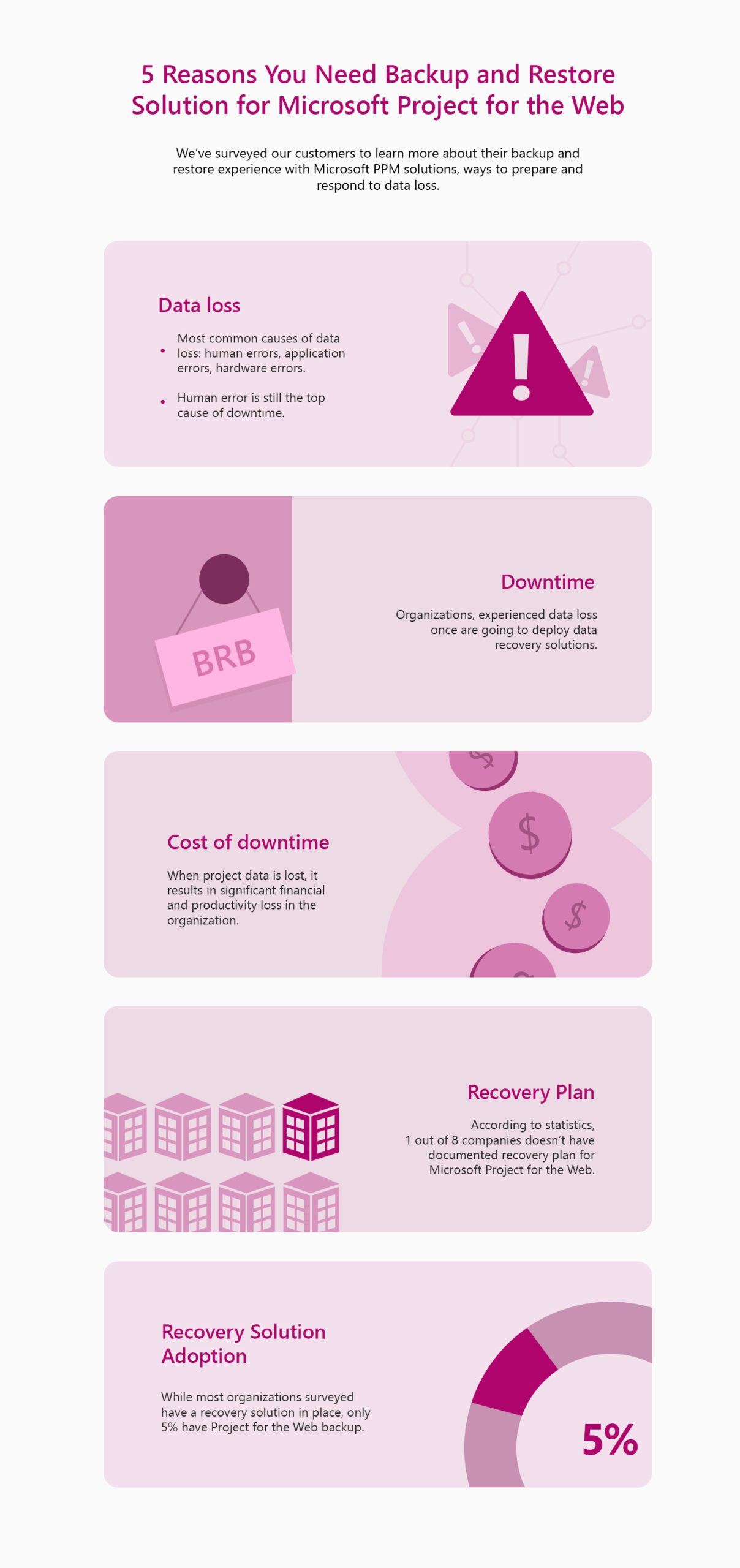 What?
FluentPro Backup is a comprehensive, simple-to-use toolset that automatically helps companies protect Microsoft Project for the Web.
FluentPro Backup allows Project for the Web users to set up automated backup and restore procedures, select what and when to back up, and then restore when and how they need.
The solution allows you to perform Microsoft Project for the Web backup of:
projects;
related tasks;
resources; and
groups.
Backups can be run continuously, and project versions can be saved when changes are made.
PMO directors and PPM administrators can restore the specific data from the point-in-time version when data loss or corruption occurs.
The FluentPro solution keeps data in Microsoft Azure Storage to provide exceptional security and reliability. It ensures high confidentiality, as backup data is encrypted.
By choosing this solution, organizations can ensure complete project security and protection and forget data loss or other damages.
In addition, FluentPro Backup also offers Microsoft Dataverse backup and restore. The process is fully automated, and backup runs continuously. Organizations can perform full or granular backup automatically when accidental deletion or other damage happens.
FluentPro benefits for organizations
By implementing FluentPro Backup, your company is ready for any accidental data loss or other unintended consequences caused by human errors. Automated Microsoft Project for the Web backup and restore brings many benefits to your organization, including:
No data loss or other risks related to human errors.
Reliable protection for your mission-critical data.
When accidental deletions inevitably occur, you can restore the point-in-time version of the project.
Automated backup of all or specific data.
Complete security of all Project for the Web data.
FluentPro Backup for Project for the Web is an enterprise-level protection solution that ensures productivity and minimizes downtime.
Contact us to get more information on FluentPro Backup.
How?
To start using the FluentPro solution for Project for the Web backup, you need to register an account in the application using Office 365, Google, or email authentication.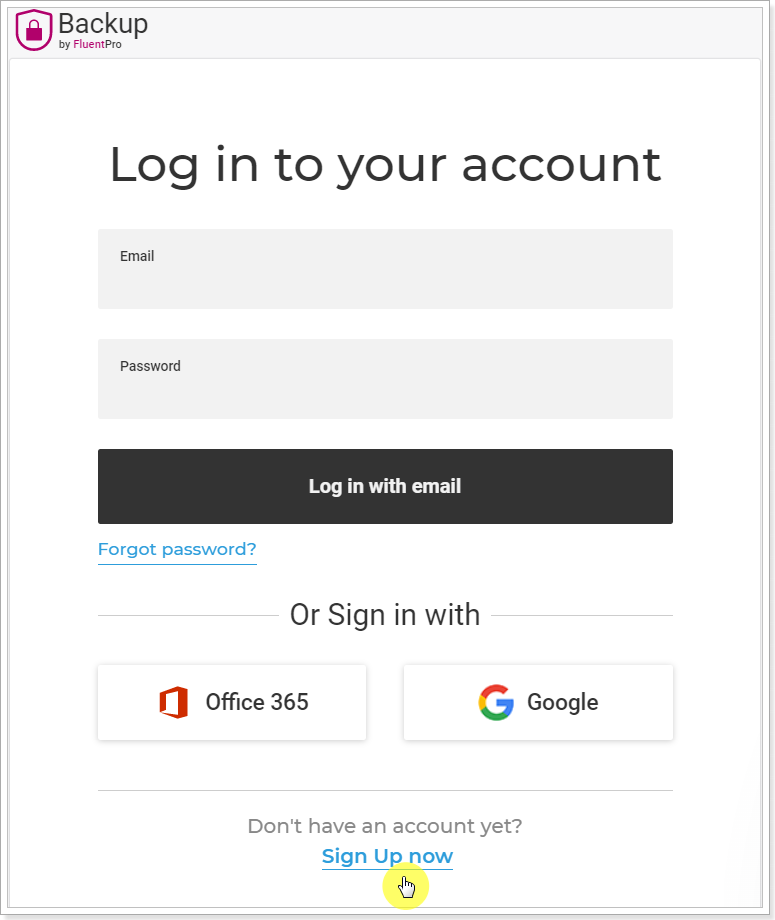 You will then see the onboarding wizard in the FluentPro Backup app. Next, you need to connect your Project for the Web environment to the system.

Select the content you want to back up by clicking the appropriate boxes: all or selected projects, Microsoft 365 Groups, and resources.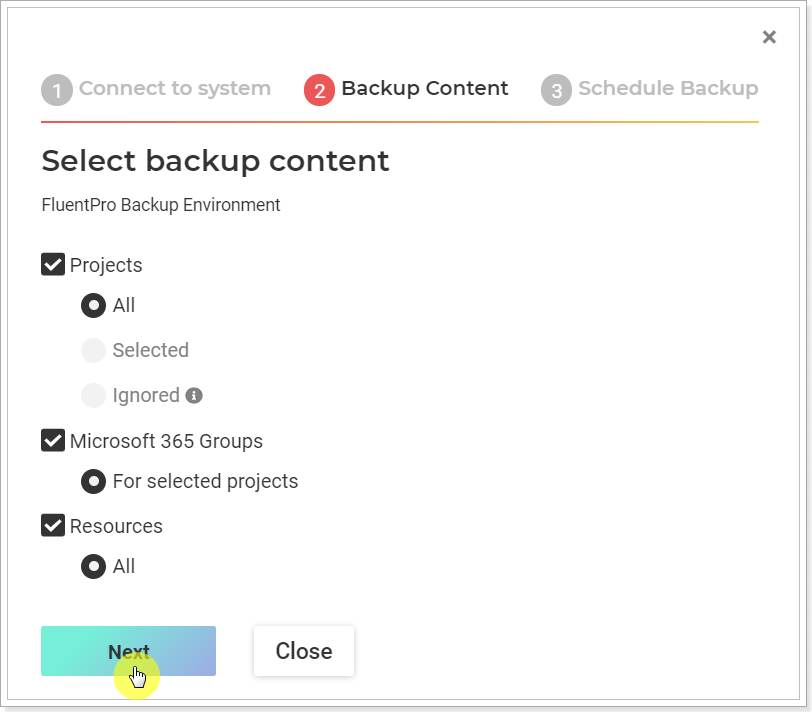 Then choose how often you want to run the backups. In this period, the platform looks for changes made in your data. If there's none, it doesn't back up. If there are some changes, it creates a backup of the specific project version.
Force backup allows you to choose the backup frequency, namely, when the platform should run Project for the Web backup no matter the project changes availability.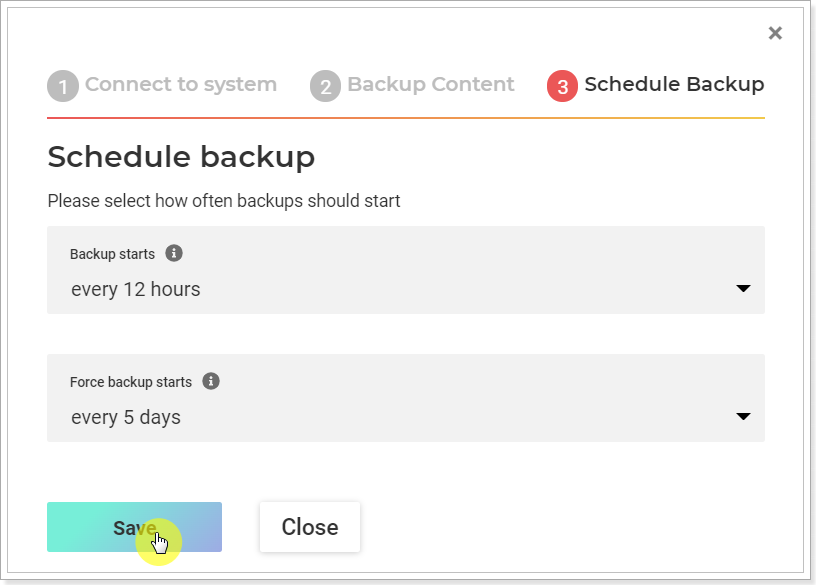 You're now all set. The backup starts quickly and seamlessly.
Please be aware that FluentPro Backup has specific requirements for a connected account. It should be a member of the tenant and Power Platform environment, where Project for the Web is deployed. Also, it should have specific licenses. Learn more about connection account requirements for FluentPro Backup here.
To request a demo, contact our Sales Team
by filling out the Contact Us form
Contact us