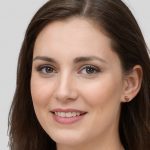 Elena Humeniuk
PPM Consultant
Why PMO Directors Struggle to Audit and Stay on Top of their Projects
PMO Directors and PPM Administrators handle mission-critical processes in their organizations. They rely on Microsoft Project Online configuration for documentation, surveillance, control, and other administrative functions to stay on top of their projects. PMOs also need to audit their configurations to analyze updates and changes to their projects' fields, schedules, and lookup tables.
While this process is crucial for successful PPM, auditing configurations manually is complex and time-consuming. These complexities make it difficult for PMOs and PPM administrators to protect their organizations' interests, manage their projects, and meet acceptance criteria for deliverables. To avoid these challenges, PMOs need robust configuration audit tools.
How to Audit using FluentPro G.A. Suite
FluentPro G.A. Suite can help PMOs execute Microsoft Project Online configuration audit more efficiently. With this audit management software, you can track usage of PWA configuration for custom fields, lookup tables, enterprise project types (ETPs), workflow stages, templates, and project detail pages (PDPs). G.A. Suite provides a configuration audit checklist to ensure you don't forget to check usage data of the most critical entities. It comes with robust features such as Source Location and Credentials, which can help streamline your auditing process.
This configuration audit tool also allows for head-to-head analysis of values in Lookup Tables and usage data for entities, for example, PDPs vs. other entities. You can set the PWA location for specific configurations, change your credentials, and input your email address to get notifications for completion. G.A. Suite simplifies your configuration audit and allows you to complete the entire process in a few steps.
What is Configuration Audit?
Configuration Audit is one of the FluentPro G.A. Suite features designed to help PMOs and PMM administrators to manage Microsoft Project Online more efficiently. It logs user activity, edits, and changes, such as who created or deleted a field. You can also access when or who updated the lookup table and review schedule changes to the project. This tool provides a configuration audit report with the general usage of different entities, allowing PMOs to analyze specific activities and edits quickly and easily.
The top 5 things to check include usage of Project Detail Pages (PDPs), Enterprise Project Types (EPTs), Fields, Stages, and Views. You can find this information on the last sheets of the report and analyze usage for each element against other entities. For example, you can review PDP used by a specific EPT. If your schedule is tight, use the audit summary report sent to get an overview of usage.
Your configuration audit checklist should also include usage data for Lookup Tables, Project Templates, and Workflows. G.A. Suite can alert you if values in these entities don't meet one or several conditions. For example, if you use Lookup Tables in Projects, G.A. Suite can suggest you pay attention to the table and its values.
Contact FluentPro to learn more about G.A. Suite.
The Benefits of Using Configuration Audit for Your Business
Whether you're a PMO Director or PPM Administrator, you need to stay on top of your projects to protect your organization's interests. Here are the benefits of using the G.A. Suite for your business:
Simplify Project Management. FluentPro G.A. Suite can help you manage Microsoft Project Online configuration. It offers a collection of procedures, which you can use for administration and surveillance to stay on top of your PPM.
Full Control. This audit management software comes with robust tracking systems and defined approval levels for authorizing changes. It can help identify changes to entities and give you more control of your projects.
Quality Assurance. Using G.A. Suite, you can audit PDPs, EPTs, Fields, and Lookup Tables and get a comprehensive report to verify conformance to the requirements. Then, analyze each entity on your configuration audit checklist to ensure your project meets the acceptance criteria before sending it to quality control.
Save Time. G.A. Suite can surface hidden irregularities and eliminate the frustration of reworks and revisions. This configuration audit tool will take out the hassle in your project management and save you time.
Data Protection. G.A. Suite offers robust security features for secure data protection of Microsoft Project Online environments. It will protect your data during the configuration audit.
Call FluentPro Team to Exploit the Benefits of G.A. Suite for Your Project
With over 10 years of experience, FluentPro is ready to help with Microsoft Project Online configuration and best practices. You can rely on our expertise to exploit this configuration audit tool. From enhanced control to saving time and flexibility, the FluentPro team can deliver all these benefits to take your organization to the next level. We can help you implement the best practices and ensure your projects meet the acceptance criteria.
With the FluentPro team by your side, you get robust audit management software and the expertise to maximize the benefits. Take advantage of FluentPro's know-how and tools to stay on top of your Microsoft Project Online configuration. Call the FluentPro team today to enjoy all the benefits G.A. Suite has to offer.
Request a quick demo
to learn more about configuration audit with FluentPro G.A. Suite
Book a demo