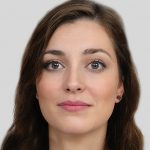 Anna Shalomova
PPM Consultant
Reading Time:
2
minutes
Why do Organizations struggle with data loss?
As a PMO Director, your organization relies on you to meet short-term and long-term business targets. Microsoft Project Online helps you align and manage the delivery of your projects with the company's needs. But Project Online does not have any measures to protect your projects. Risk factors like human errors or incompetence can lead to data loss. To help organizations mitigate the risk of critical data loss, Microsoft recommends 3rd party cloud backup solutions.
The ideal solution for Project Online backup should automate data backup processes to reduce risks of data loss. It should also help recover and restore lost project data quickly and efficiently.
How to protect against data loss using backup of PWA data
Because most system crashes and human errors are unavoidable, you need an additional layer of protection against data loss. An automatic cloud backup solution can protect your Microsoft Project Online environment. Using such a solution, backups are usually performed on a pre-defined schedule that minimizes the attention required from IT teams.
Such Microsoft online backup solution usually includes recovery features too. When data loss, breaches happen or documents are just lost, organizations can recover the backup copy easily and avoid any project damages.
The cloud backup solution runs on the secure Microsoft Azure. In case of data loss, access your PWA data files backed up on Azure and choose what you need to restore. With all these features, you'll back up and protect your data more efficiently.
What is FluentPro G.A. Suite?
FluentPro G.A. Suite is a cloud-based solution for managing and protecting Project Online environments. It is a complete toolset that streamlines PWA administration and automates Project Online backup and disaster recovery. With G.A. Suite, you can create backup schedules and set up scheduled backups of PWA data. Specify whether to backup daily, weekly, or monthly and select the content to back up for G.A. Suite to launch it automatically.
G.A. Suite allows you to create multiple backup plans. You can use more than one account for large environments to scale, speed up, and distribute all the backup-related job processes. Managing your projects on Project Online without governance can also increase the risk of data loss. G.A. Suite provides Microsoft Office 365 PPM governance capabilities to help you mitigate this risk. FluentPro stores your backup data on Azure Storage, with reliable data security.
The benefits of using G.A. Suite to backup PWA data
As a PMO, you need all your Project Online data to meet your organization's needs. FluentPro G.A. Suite eliminates human errors and reduces the risk of data loss. Protecting your organization from data loss you avoid associated costs, reduce lost opportunities, and eliminate downtime. You can rely on G.A., Suite as a cloud backup solution to protect your data and business interests.
Call the FluentPro team to protect your Project Online
At FluentPro, we are experts in Microsoft Project Online. Our team can help you automate backup of PWA data and protect data against human errors and associated data loss. FluentPro's cloud backup solutions offer efficient disaster recovery and restore capabilities. Hundreds of PMOs rely on the FluentPro team to guide their transition from manual to automated Project Online data backup.
Learn more about Microsoft Project Online protection
Read now