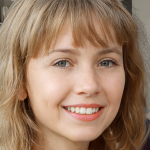 Valeriia Sitolenko
PPM Consultant
Reading Time:
3
minutes
Microsoft Project Online has gained popularity among project and portfolio managers for streamlining project planning, collaboration, and execution. However, given ever-changing business requirements, PMOs and project managers may migrate to more efficient project management alternatives to cover their business needs. Successful Microsoft Project Online migration is a big deal, but do you really need to migrate? There are other options. This article explores a no-migration approach, leveraging the power of MS Project Online integration to optimize efficiency and reduce disruption.  
Microsoft Project Online: a trusted tool for project management
Microsoft Project Online stands out as a cornerstone embraced globally.  
Powered by cloud technology and integrated with Microsoft 365, it offers a comprehensive platform for projects of all sizes. It also streamlines workflows by providing project scheduling, clear statuses, resource management, and reporting capabilities.  
However, there are instances where Project Online needs to catch up, prompting organizations to seek additional platforms to fill the gaps. Organizations like yours consider migration to another system that better aligns with evolving project management needs. 
However, there is an alternative way to migration – making Microsoft Project Online a part of bigger project portfolio management systems along with other tools. You can deploy modern project portfolio management by connecting Project Online with other project management solutions into a consolidated platform.  
Why should you consider the no-migration approach?
As companies expand their project portfolios to meet various needs, handling multiple projects can become challenging, even when using Microsoft project & portfolio management platforms like Project Online.  
As a result, portfolio managers may consider incorporating additional platforms. This can lead to specific issues, including: 
No "big picture" view:

Using different tools for projects and portfolios can be confusing and make it hard for top management to analyze data.

 

Disconnected tools:

Projects managed separately with different platforms can lead to problems with workflows and coordination, making it difficult to oversee everything together.

 

Difficulty meeting evolving goals

: Your project management system no longer meets evolving business requirements.

 

Complexity

: Although you desire an alternative solution with enhanced functionalities, training teams to use new systems is complex and time-consuming.  

 

Switching is tough:

Moving from one project system to another or using both separately can be challenging, expensive, and time-consuming.

 

Missing important features:

Some project management platforms don't have everything an organization needs, like planning resources and creating advanced BI reports.

 

Reports all over the place:

Creating reports and analyzing data usually requires moving between different tools and systems, which means the data is scattered, and decisions can be less effective.

 
If you've encountered these challenges and are looking for a transformative solution, look no further than PPM Express.  
PPM Express: A game-changing alternative
Regarding improving Microsoft project and portfolio management, PPM Express by FluentPro shines. It provides MS Project Online integration with other project management platforms so that teams can keep working in the systems they're used to. 
PPM Express is a comprehensive project portfolio management platform that empowers organizations to efficiently plan, execute, and optimize their projects and portfolios within an integrated ecosystem.  
Its robust features, including the Microsoft Project Online integration feature, empower teams to work cohesively across different systems. Management can also get real-time visibility and control over their project portfolios.  
PPM Express complements the "no-migration" approach, empowering organizations to advance seamlessly while leveraging Microsoft Project Online. 
By connecting execution to strategic goals, PPM Express provides: 
Single view dashboard

: With MS Project integration to other systems, PMOs can get consolidated views on projects and portfolios.

 

Centralized project portfolio management:

PPM Express centralizes project, program, and portfolio management, providing Azure DevOps Boards, Jira Software, Smartsheet, Monday.com, Planner, and Microsoft Project integrations.

 

Familiarity boosts empowerment:

Sticking with the known MS Project Online empowers teams, aiding progress and refining practices.

 

Data integration ease:

Data seamlessly bridges gaps, avoiding migrations and preserving insights.

 
Let's dive deeper into this innovative 'no-migration' approach and how it can be your next strategic move. 
Embracing the "no-migration" approach: PPM Express as your next step
As organizations seek to evolve their project management strategies while minimizing disruption, the "no-migration" approach is an innovative solution for teams utilizing MS Project Online.  
With the enhanced capabilities and strategic "big picture" alignment that PPM Express offers, organizations can confidently continue to utilize a platform that aligns with their evolving needs without sacrificing the stability and historical data accumulated over time. 
Are you ready to take the next step toward seamless advancement in your project management journey?  
Experience the power of the "no-migration" approach with the PPM Express and its MS Project connector. Enjoy the following advantages: 
All your project management tools are connected into a consolidated PPM platform, allowing you to manage all project-related data.

 

Ability to define strategy and ensure alignment.

 

Plan, prioritize, manage projects, programs, and portfolios.

 

Optimize resource utilization: PPM Express assists in efficiently deploying the right individuals and resources for your projects.

 

Advanced reporting and analytics with over 200 pre-built Power BI reports covering all PPM areas.

 
Try PPM Express by FluentPro today and embark on a seamless advancement journey that transforms how you manage projects and achieve your strategic goals. 
Contact us
to get started with FluentPro PPM Express today
Contact us