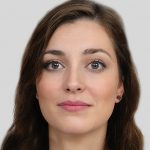 Anna Shalomova
PPM Consultant
Reading Time:
3
minutes
An outstanding and highly detailed overview on how and what to report when you and your team use Microsoft Planner by

Brian Smith

.
Microsoft Planner: Considerations for Reporting
Part 1
I was very fortunate recently to get the chance to present at Microsoft Ready, an internal worldwide training event held for the first time in Las Vegas – after running for many years in Seattle. My session was on Microsoft Planner, and I can't repeat everything here as it was an internal event – but I wanted to share part of the session that covered reporting in Planner. We don't have any built-in reporting yet, but using MSGraph and/or Flow and some Azure bits and pieces, you can undoubtedly report against your Planner information.
In Part 1, I will cover the basics of reporting in Planner, what makes sense when reporting, and the critical data elements of Planner. In Part 2, I will look at Flow and how you could use that to propagate your Planner information to a better reporting store. I'll finish with Part 3, where I pull all my Planner data out using Python and load up into Azure Cosmos DB before reporting against that data with Power BI.
But before getting into the technical stuff – what type of reports make sense for Planner? What are you looking for, and what makes sense to report on? Unlike Project Online, in Planner, there is no concept of 'work' or 'effort' – and although the tasks have a percent Complete field, this is used in Planner as being 0, 50, or 100 – meaning not started, in progress or finished. So when reporting in Planner, are you really comparing apples with apples – or are they pears? And if they are apples, are they the same apples? We need consistency. Read more.
Microsoft Planner: Considerations for Reporting
Part 2
A little longer getting to this than I'd hoped – but some of that time (as well as the day job) was spent doing a better job of what will be part 3 – so looking forward to writing that up! For Part 2, though, I'm looking at Flow to start with – and then seeing what I can do with the data. Don't expect to see a finished example here that will fit your needs – I'm just putting ideas out there – see what might work for you.
Flow is gathering momentum, and I was surprised at the various triggers and actions available for both Microsoft and 3rd Party applications. Unrelated to reporting – but one example I showed at Ready was taking a picture with Adobe's Creative Cloud, which, when saved as an asset, triggered the Flow, and then this, in turn, created a Planner task in my 'Photos' plan. Cool. You can imagine taking it a bit further, getting the image attached, and maybe even reading the EXIF GPS and adding that. One extended scenario could be fixing potholes in roads – take a picture, and the task to fix it gets created and assigned.
But back to reporting. A daily schedule triggered the flow I decided to use (unfortunately, no triggers in Planner yet), then this flows to the List my plans action – and this created a Blob in my Azure Blob storage account. In this case, just write the value from the plan. Read more.
Microsoft Planner: Considerations for Reporting
Part 3
For the third and final part of this short series on reporting against Planner data, I will be taking some of the ideas from Part 1 and Part 2 and putting more processes around them.  These are still ideas to make you think about your use of Planner – and not a baked solution.  I don't, for example, handle the messy stuff of keeping everything in sync – and take an approach of loading a snapshot each time.  Also, the tools I'm using may not be the best ones for you, but hopefully, they highlight Graph's open nature and showcase the parts that Flow and many of the Azure workloads can play in an overall solution.
This is one of the outcomes of the blog – just to keep you reading…  A Power BI report of the status of Planner tasks – for a specific set of Plans. Read more.
About the author: Brian is a Senior Escalation Engineer in the Microsoft GBS in the Project Support team. He has been supporting Project and Project Server since 2002, including the Beta programs for 2007 and 2010. He's now involved working with 2013, Online and vNext!
Schedule a free consultation
to find out how FluentPro can simplify Microsoft Planner reporting
Contact us