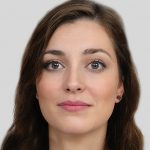 Anna Shalomova
PPM Consultant
Whether your project data is presented using a simple Microsoft Excel book or a collection of cloud and local hybrid data warehouses, Power BI makes it easy to connect to data sources, identify and visualize important aspects, create project management reporting, and share the results with everyone who needs it. Power BI can work simply and quickly, forming brief analytical information for both corporate-level portfolios and project management. This product is suitable not only for large-scale modeling in real-time but also for p-project management of small businesses. Thus, it can act as your visualization and reporting tool, as well as serve as a subsystem of analytics and decision making for group projects.
Power BI Components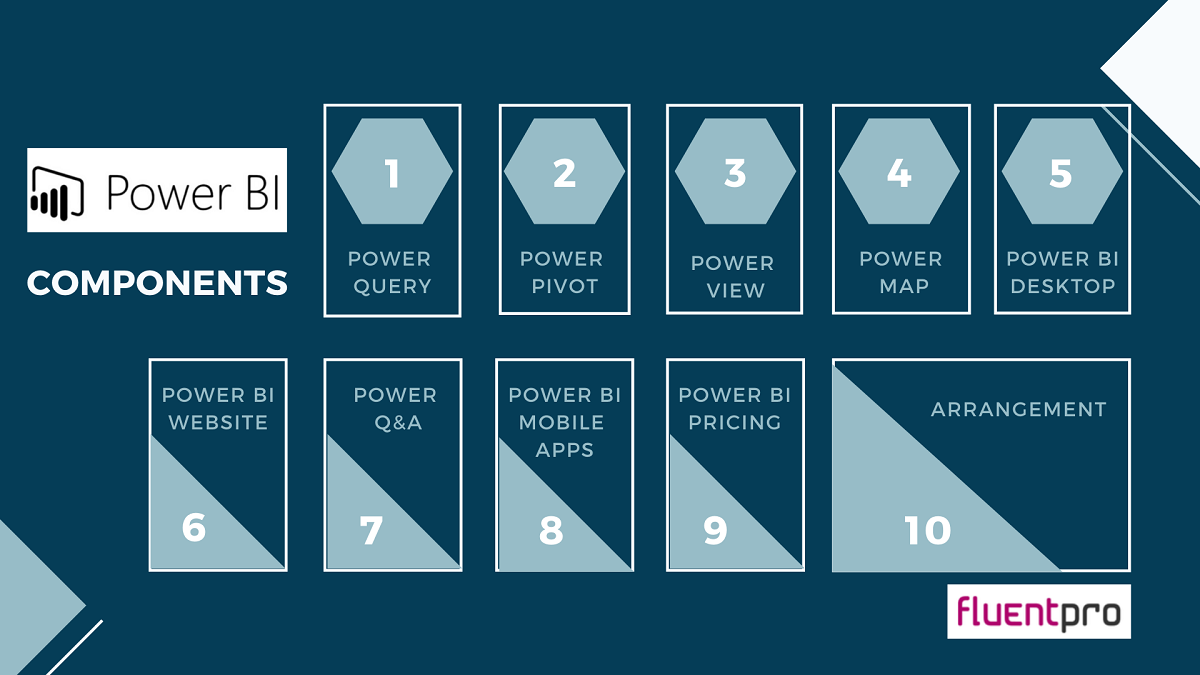 Power BI consists of a classic Microsoft Windows application — Power BI Desktop, a SaaS web service (software as a service) called the Power BI service, and Power BI mobile apps available on Windows smartphones and tablets, as well as on Apple iOS devices and Google Android. These three elements (Desktop, Service, and Mobile Applications) allow people to create, use, and analyze analytical business information most effectively in terms of personal or business tasks.
Interconnecting Power BI with Your Role
The approach to using Power BI may depend on your role in a working group. Other people in other positions may use Power BI differently, and there is nothing to worry about. For example, you can view reports and dashboards in the Power BI service, and perhaps this will limit your use of Power BI. And your colleague who processes numeric data and compiles business reports can actively use Power BI Desktop (and publish reports to the Power BI service, which you then view). Another colleague from the sales department can give preference to the Power BI application for the phone, tracking the progress of fulfillment of his sales plan, and studying new data on potential customers.
You can also use each of the Power BI elements at different times, depending on your goals and your role in the project or your efforts. For example, you can view inventory and progress information using a real-time dashboard in service and create statistical project management reporting for your team on customer interaction in Power BI Desktop. The approach to using Power BI may depend on which component or which Power BI function is optimal in the current situation. At the same time, all the components of Power BI are always available to you, which makes this product so flexible and attractive.
Working with project management, you may encounter Data fragmentation:
Project data and data on receipt of payments are stored in different systems.
Reports are prepared manually. Preparation takes a long time; there are no dynamics in the reports.
Reports cannot be made an urgent request and may contain errors due to human factors.
To identify the dynamics, you need to compare reports for different periods.
Power BI provides a solution for analyzing the company's project activity data. Allows you to bring together data on projects and financial performance, automate data collection, and create interactive reports.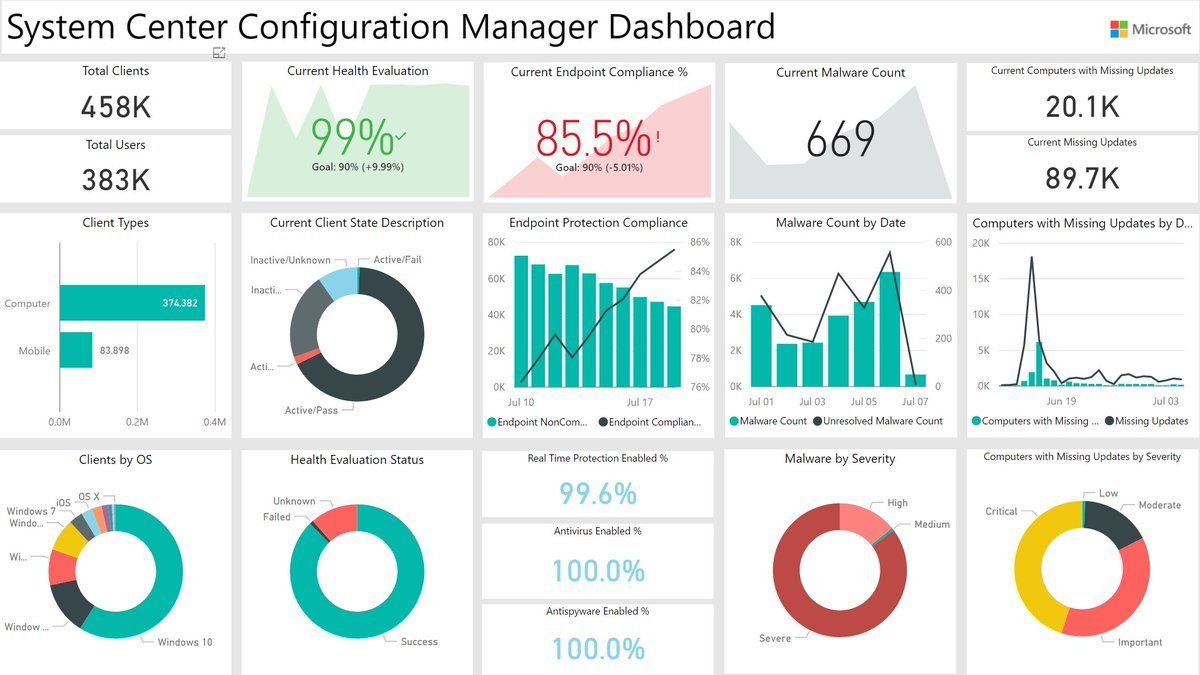 Power BI Benefits for Small Business Project Management
Reducing the risks associated with erroneous or late decisions:
Top management at any time has information on major project management KPIs, even from a mobile phone.
If necessary, you can go to the dashboard interface and examine the picture in more detail, assess the dynamics of projects in the context of internal costs, meeting deadlines, and receipt of payments.
The project manager sees an online picture of his projects.
Creating a Power BI Report for Project Analysis
Report editors in Power BI and Power BI Desktop are similar. Usually, you start by creating reports in Power BI Desktop. These reports are then published to the Power BI service, where you can continue to edit them. In Power BI, you can also create dashboards based on reports. You can distribute created dashboards and reports between report users. Depending on what access rights are granted to users, these resources can be used in the Power BI service in reading mode, but not editing.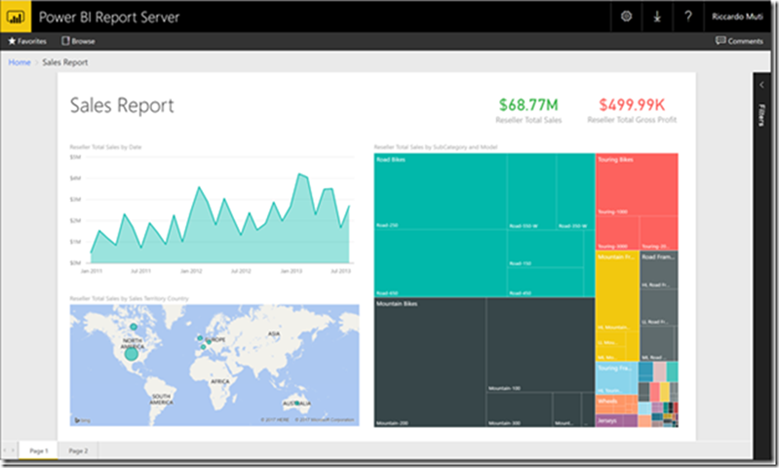 In Power BI, the report editor is available only in edit mode. To open a project management reporting in edit mode, you must be its owner or the author or participant in the application workspace where the report is located. The "Report" section contains five main areas:
The "Ribbon," which displays standard tasks, is associated with reports and visualizations.
Submission Report or Canvas. Here visualization is created and organized.
The "Pages" tab area at the bottom. Here you can select or add a report page.
"Visualization panel." Here you can change visualizations, customize colors or axes
"Fields panel." The filtering area is in the Visualization panel.
When you first open the report, three areas are displayed: "Visualization," "Filters" and "Fields." The panels on the left, Visuals and Filters, allow you to customize the appearance of visualizations, including their type, color, filtering, and formatting, and using the Fields panel on the right, you can manage the basic data used in visualizations. The content displayed in the report editor depends on the parameters selected in the report canvas. For example, when selecting a visual element.
Visualizations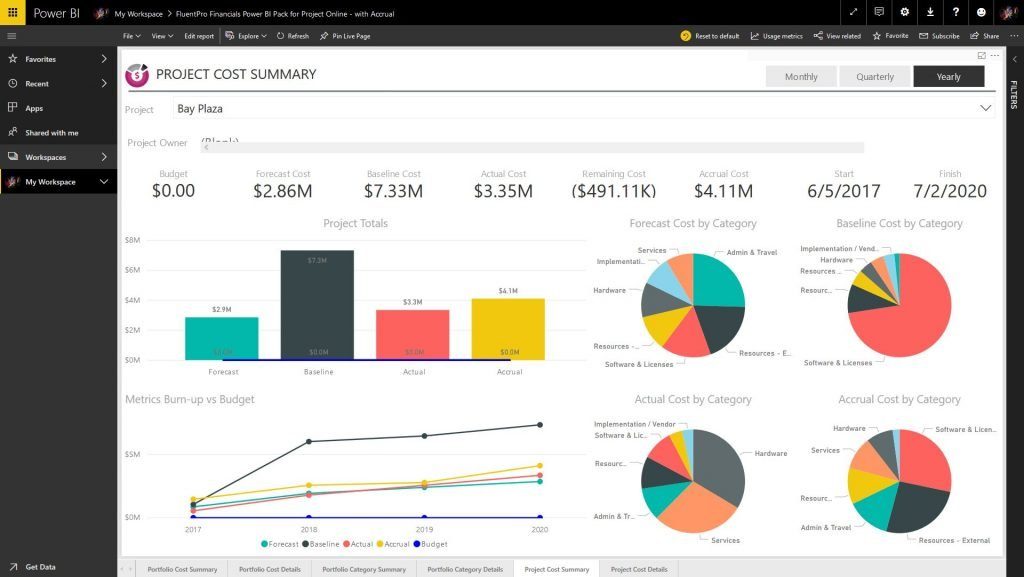 If you have not selected a visualization type first and instead started creating a visualization by selecting the fields, the visualization type will be selected by the Power BI service. You can save a Power BI choice or change the type by choosing a different template. Switch between different types as much as you need to find the type of visualization that represents the data in the best possible way.
Managing Visualization Fields
Categories vary depending on the type of visualization selected. For example, if you select a bar chart, you will see containers for values, axes, and legends. When you select a field or drag it to the canvas, Power BI adds this field to one of the containers. You can also drag fields from the Fields list directly into containers. Some containers are only suitable for certain data types. For example, the Values ​​container does not accept non-numeric fields. Thus, if you drag the field "customer name" into the Value container, Power BI changes it to a number. To remove a field from the visualization, click the X button to the right of the field name.
Power BI Packs and Consulting
One more way to ease and minimize the cost of getting all the benefits from Power BI is getting some help and "readymade" Power BI Packs. While Power BI is already a user-friendly solution, if you are a small business, you might need a specific person to set it up, you just don't have it on your team yet. That's when you can go for little help setting it up and customize it to suit your specific needs. Our experienced Power BI consultants will help you with deeper data research or customizing your Power BI environment. FluentPro's Power BI Center of Excellence is just the team of consultants and developers who will provide you with all the needed assistance to make the most out of your investment in the Microsoft Power BI platform.
Today's consulting services aim not to stall until you figure out all the quirks on your own. It is here to help you transform organizational data into better business results and smarter decision-making. We have extensive experience in Power BI deployment and support that we'll transfer to your team to create next-generation project management reporting, perform complex data modeling, and advanced DAX calculations. Power BI reporting can also become much easier and save you time and money in consequence with "Readymade reporting packs" for Project Online users. Those will not only enhance your visibility of Project Online data but also create instant dashboards and adjust reports in seconds.
Schedule a free consultation
to get help with Power BI today
Contact us