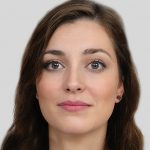 Anna Shalomova
PPM Consultant
Reading Time:
3
minutes
Being a Microsoft Gold-certified partner, we're focusing primarily on Project Portfolio Management competence and work with all the Microsoft work-, project-, and portfolio management solutions. Since 2009, we've developed many products to boost users' value from Microsoft Project Server and Project Online.
Over the last couple of years, we've noticed that Microsoft project management systems have gotten a lot of traction across organizations. But at the same time, users reported a lack of extended reporting capabilities and had difficulty seeing information across multiple plans, portfolios, or projects.
Since there was no roadmap at Microsoft to introduce any reports for Office 365 Planner, as well as more extended packs for Project Online shortly, we've launched our Power BI Content Packs based on the technology developed by our team.
DataMart Cloud
FluentPro has a middleware called "DataMart," available in both Cloud and Server editions. Our Power BI products are based on the DataMart Cloud, which allows Content Packs to continuously obtain the data from Office 365 Planner or Project Online and then deliver it to Power BI. The output of our middleware is entirely transparent and behind the wall. Once you install and configure it, you don't need to touch it. This solution also boasts an ODATA interface that any modern reporting engine can consume, not only Power BI.
Quick facts about DataMart Cloud:
It is currently used for both Project Online and Office 365 Planner reporting.
We have over 400 customers using this solution to extract data and use it for reporting.
We're processing around 1TB of data extracted from Project Online monthly.
The solution currently handles 600 data sync jobs/hr, and we are proud to have 99.99% uptime.
Power BI report pack for Planner
With Power BI, Planner users can open up a whole new world of reporting for themselves. FluentPro's Power BI report pack for Planner enables users to visualize portfolio data and build or update project dashboards in a few clicks!
Dozens of charts and components that display real-time project data are available for quick and easy project dashboards and report creation. And significantly, users can instantly adjust dashboards to address changing requirements without waiting for IT help.
All the reports included in this Content Pack are essential for the project, portfolio, work, team, and cost management. As a part of the FluentPro Power BI pack for MS Planner, we provide the following standard reports: Portfolio roadmap, Project analysis, Executive summary, PMO overview, Team overview, and Resource dashboard.
Power BI report pack for Project Online
The Power BI pack for Microsoft Project Online is one of the most acclaimed products in our Power BI lineup. It is designed to expand portfolio visibility, help users drill down to the tiniest project detail, and generate reports on the essential aspects of PPM activities.
Getting Power BI and Office 365 Planner together gives the full and, what's even more critical, real-time visibility of Project Online data. Beautiful dashboards that are being created almost instantly can be adjusted just in a few clicks.
As a part of FluentPro Power BI Report Pack for Microsoft Project Online, we provide the following standard reports: Portfolio Overview, Project-related (work summary, cost summary, variances summary, governance), and Resource-related (summary, utilization, allocation analysis, governance, engagements vs. assignments, timesheet summary, timesheets governance).
Summary
Making data-driven decisions has always been fundamental for organizations of any size or industry. However, the problem with today's rapidly changing business environments is that we can be easily overwhelmed by the amount of data. FluentPro's Power BI products enable effortless reporting and PPM data visualization. This, in turn, allows the availability of the correct information in time for confident, informed decisions.
Contact us today
for more details on project reporting software or a demo
Contact