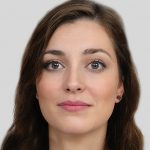 Anna Shalomova
PPM Consultant
To satisfy popular customer demand, FluentPro Software Corporation has released an Atlassian JIRA and Microsoft Project Online integration app, which is now available in Microsoft Office Store and Atlassian Marketplace.
Redmond, Washington — May 31, 2017— FluentPro, the creator of an integration platform for Project and Portfolio Management, Task and Work Management system and leading developer of products for Microsoft Project Server / Project Online Platform, today announced the release of its new FluentPro app on Atlassian Marketplace. The app enables companies to Integrate their Microsoft Office 365 Project Online with JIRA and creates a seamless flow of project and task information between systems, making team collaboration more straightforward than ever.
The FluentPro Integration Hub enables management and PMO to reach a complete view of the enterprise portfolio, receive timely automatic updates to projects, and increase the speed of decision making and project management. Integration App supports several integration scenarios, where information can flow from Project Online to JIRA only, from JIRA to Project Online only, or in both directions.
"It becomes more evident in recent years that organizations positioned to use multiple project, issues, and task management systems and want them to be connected and information to flow freely and automatically," said Anton Kravtsov, FluentPro's CEO. "The landscape of technology and project management is changing non-stop, and we want to ensure that our customers can easily have complete project portfolio visibility whenever they need to."
Availability and Pricing
The FluentPro App "MS Project Integration for JIRA" can be downloaded for free on the Atlassian Marketplace and integrates with Microsoft Project Online and JIRA Cloud. The app is available in Free Edition as well as paid editions.
Download the app for free through the App Store: https://marketplace.atlassian.com/1216796
About FluentPro
FluentPro is a recognized leader in products and solutions for project and portfolio management on Microsoft Platform, with customers ranging from startups to large-scale distributed Fortune 500 enterprises. Over 600 organizations in over 30 countries— use and trust FluentPro's products to work smarter and more efficiently.
Media Contact
For further information on the FluentPro App "MS Project Integration for JIRA," or if you would like to schedule an interview, please contact:
Anton Kravtsov
President
info@fluentpro.com