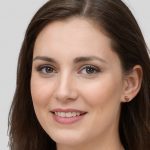 Elena Humeniuk
PPM Consultant
Data is the heartbeat of an organization's operations. Keeping it secure via cloud backup for Microsoft Project for the Web activities has never been more critical. Data is what gives business and private organizations their unique identity. And in this era of frequent data analytics, they generate, modify, and consume unprecedented amounts of data. Thus, PMO directors want the best data integrity software that guarantees accurate usability and consistent results in project management.
Why organizations using Microsoft Project for the Web seek data integrity software
Microsoft Project for the Web offers satisfactory cloud-based portfolio work and robust project management capabilities for scalable project performance. But it does not provide dependable data protection against:
Data loss. Like many other project management systems, Microsoft Project for the Web is exposed to data loss in several ways, including human errors and negligence.
Unforeseen circumstances. Hardware malfunction, unexpected power shutdowns, or liquid spills can cause system crashes and data corruption.
Compromised data integrity. When the above happens, it erodes your company's data integrity, hindering your ability to process, record, preserve, retrieve, and share information accurately between teams and stakeholders.
Business losses. As data integrity issues linger, you will experience project downtime, disorganized portfolio management, and financial and productivity loss—culminating in a negative ROI.
Against these backdrops, project managers must invest in robust backup solutions that promote data integrity and guarantee that the data can be recovered and is consistent throughout the organization.
Redefine your project data integrity with the right help
It can be frustrating when you can no longer trust the quality of your data. When your data's integrity is questionable, making the right decisions is impossible. You need accurate data to make efficient conclusions based on correct observations and good recommendations. For reinforced project data integrity, you need FluentPro Backup and Restore solutions.
Restore and optimize your project data integrity for Microsoft Project for the Web with a backup plan
FluentPro Backup is a leading backup and disaster recovery solution that offers simple yet powerful functionality for safeguarding the integrity of your project data for Microsoft PPM Platform.
The interface enables you to choose what data to backup.
You can view and monitor how your data backup plan performs.
The system encrypts all your backup data for maximum security. It gives you complete control of your data, guaranteeing its integrity.
The backup and restore functionalities are automated. No technicality is involved, just a straightforward cloud backup approach.
Once up and running, you get secure, automatic, and complete project protection, with one-click restore and recovery, attesting to its reliable project data integrity capabilities.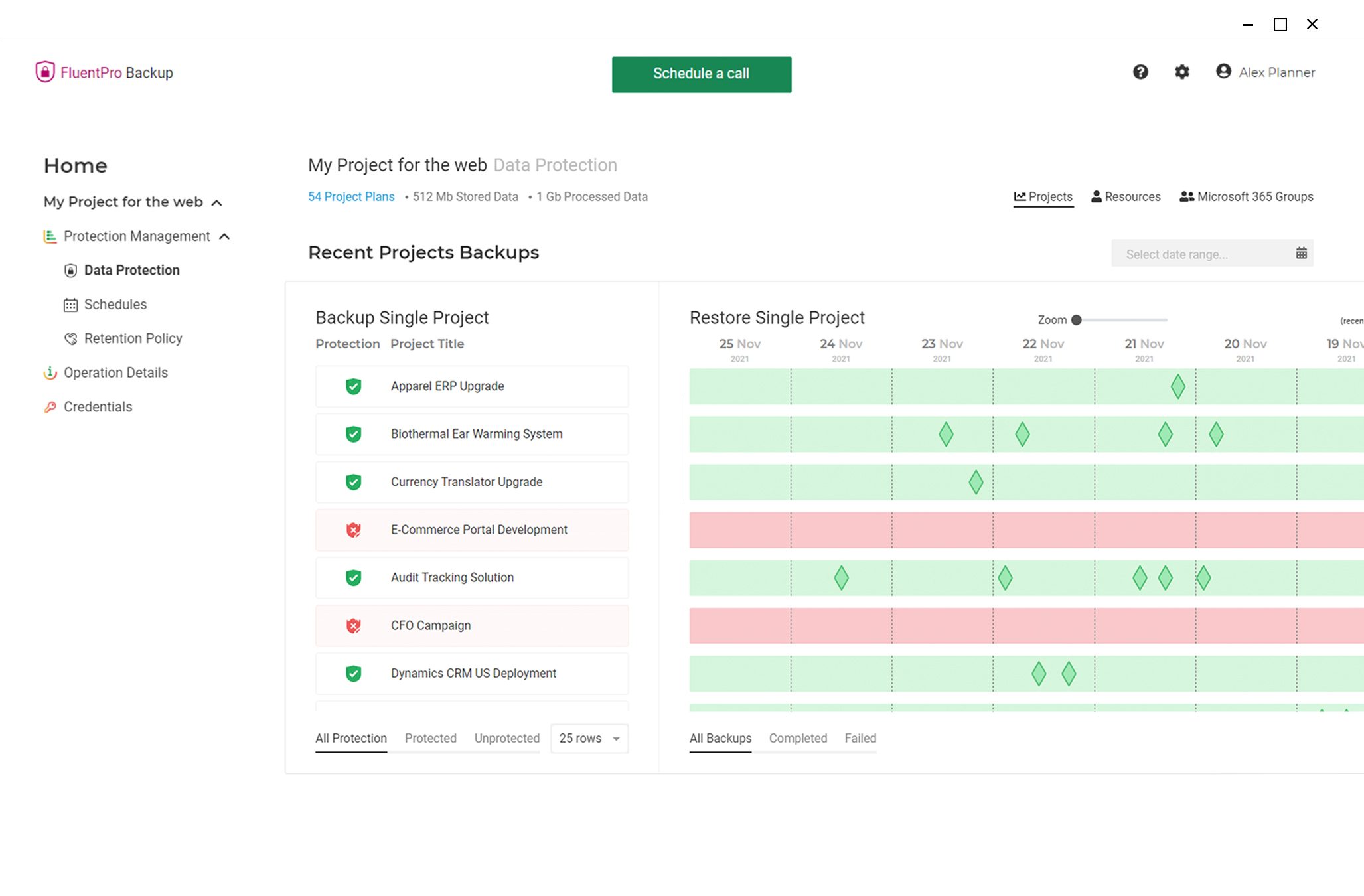 FluentPro Backup for Project for the Web helps avoid data loss and its associated disappointment. It offers flexible options since not all projects are the same. You can choose which projects to protect and set up a continuous automated backup of your selected project data. You can also backup projects according to groups, resources, or related tasks.
With FluentPro Backup, you can also get automated Microsoft Dataverse backup and restore. The platform provides the ability to schedule the frequency of table data backups. In the event of accidental records deletion, you can perform a full or granular restore. 
Secure your project data integrity and enjoy your Microsoft Project for the Web activities
Companies that lapse in their data security incite high costs and productivity losses. You need to be a step ahead. Undetected data corruption can wreak serious havoc, while a detected issue can result in permanent data loss. You can't afford to risk your data without dependable backup solutions.
FluentPro Backup offers unmatched and profitable backup data solutions that reinforce your business data's integrity.
There are several benefits to implementing the FluentPro Backup solution.
You're assured of a solid backup and recovery solution for your most critical information.
You can recover the point-in-time version of the project.
No data loss or document corruption.
All your data is automatically updated. Work confidently, knowing that your data can be quickly recovered if necessary.
When you have a secure cloud-based backup system in place, you can decrease downtime and prevent financial and productivity losses.
All data is securely stored in Microsoft Azure.
Many enterprises use FluentPro Backup software because of its safe and reliable backup and recovery capabilities. You don't need to be an expert to use FluentPro Backup to recover lost or corrupted data from a backup copy. The full backup and restoration automation requires minimum support and maintenance, making it a reliable solution in a data integrity crisis.
FluentPro Backup solutions help protect your data and safeguard its integrity for consistent project work on Microsoft Project for the Web.
For more information, don't hesitate to contact our Sales Team
by filling out the contact form or emailing sales@fluentpro.com
Contact us