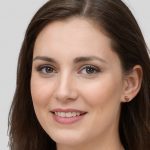 Elena Humeniuk
PPM Consultant
IT administrators ensure that business data is protected and available whenever needed. Such data is vital for helping businesses attain their goals. No sound decision can be made without consulting it, which is why the accessibility of data can make or break a business.
Suppose you use Microsoft Project Online to manage business projects and everyday tasks. In that case, you need a solution to back up and restore your data so you can have timely access whenever you need it.
IT administrators face challenges
While access to Microsoft Project Online data is critical, IT administrators face unique challenges that affect the availability and integrity of the data. These challenges include:
Eliminating the risk of human error
Automation of project backup
Recovering damaged data
Avoiding data loss
Project Data backup is essential for business data protection
For the protection and security of information, businesses must keep their vital data backed up properly. Effective project data backup is essential for the following reasons:
Preventing data loss
Errors caused by people can lead to accidental deletions. Saving essential data and preventing loss are two of the main goals of data backup.
Fast data recovery
When losing mission-critical data, organizations need to recover it quickly in order not to face severe consequences.
Prevent business downtime
Automated backup and recovery for projects can reduce downtime and productivity loss caused by possible data loss or damage. Restoring project data automatically can save time and eliminate additional expenses.
Reliable cloud backup and recovery solution for project management protects your project data and reduces all possible damage caused by human errors.
FluentPro offers the best solutions for data backup
Thanks to our deep understanding of IT administrators' challenges while handling business operations, FluentPro provides advanced data protection. With over 10 years of experience in simplifying Microsoft PPM solutions usage, FluentPro Software offers automated backup and disaster recovery service for Microsoft Project Online.
FluentPro G.A. Suite is a top-notch solution for Microsoft Project Online data protection.
FluentPro G.A. Suite
FluentPro G.A. Suite is a fully automated data protection and administration suite for Microsoft Project Online. FluentPro G.A. Suite gives you complete data backup, restore, and archival capabilities in Microsoft Project Online and an automated Office 365 configuration management lifecycle. With this tool, you will access various automated tools for effective Project Online backup and restore.
FluentPro G.A. Suite enables you to create multiple backup schedules for projects and SharePoint sites.
After establishing a monthly, weekly, or daily backup, you must choose the information to back up.
You can select all project data or just specific projects to protect.
A. Suite launches a backup automatically at the time and date you specify.
You can also perform an on-demand backup too.
In the event of accidental deletions or other data damage, you can restore Microsoft Project Online data automatically:
Simply choose the necessary environment
Select the backup copy you want to restore
Pick the data to be restored
Launch the process and review the summary
With automated backup and recovery provided by G.A. Suite, organizations can save significant time on manual operations and eliminate any project data loss risks related to human errors.
Eliminating project data risks with the best business data backup system
Without reliable data protection, organizations can face unpleasant or even damaging consequences. Data loss can lead to stalled projects, productivity and financial losses, and overall disruption of business operations.
FluentPro can help you automate project data backup and protect your system from data loss and human error. Your Microsoft Project Online data and SharePoint content are secured with cloud backup and recovery.
Enjoy immense benefits from using FluentPro G.A. Suite
Trusted by thousands of organizations, FluentPro G.A. Suite brings valuable benefits:
Reduced risk of project data loss or other damage caused by human errors
Fully automated Microsoft Project Online backup and disaster recovery
The low total cost of ownership due to the diminished need for maintenance and support
No productivity or financial losses
Improved data reliability and security
Fast access to backed-up data
Reap G.A. Suite benefits today by contacting us
Contact us