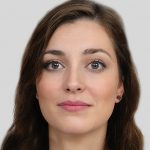 Anna Shalomova
PPM Consultant
Reading Time:
< 1
minute
What if Microsoft Planner had powerful reporting capabilities added to it? What if you no longer needed to spend countless hours with development teams creating reports, and beautiful reports were available to you when you needed them?
Power BI and Office 365 Planner come together to give you complete visibility of Planner data – and all you need is 10 minutes of your time to install our Power BI Reports Pack just how you need it to be. Sound unreal? Let's dive deeper into FluentPro Power BI Pack for Office 365 Planner.
For Office 365 users, Microsoft Power BI offers dashboard design and reporting capabilities. With Power BI, users can build project dashboards and reports for Office 365 Planner in a matter of seconds, using dozens of charts and components that display real-time project data. And significantly, users can instantly adjust dashboards to address changing requirements without waiting for IT or report developers.
The FluentPro Power BI Pack for MS Planner requires a cloud-based deployment of EPM Pulse DataMart to be used as a data warehouse.
Power BI opens up a new world of reporting to Office Planner users. It allows using its power to visualize portfolio data and build or update project dashboards quickly and easily!
Schedule a free consultation
to get help with Power BI today
Contact us