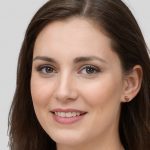 Elena Humeniuk
PPM Consultant
Smartsheet is a robust project management tool that provides a real-time view of tasks and holds mission-critical data. As an IT admin, you'll need efficient Smartsheet backup to protect against accidental deletions, data loss, and corruption.
Why organizations need data protection
Smartsheet allows users to add details to "sheets," such as description, status, due dates, and assigned teams. Project managers handle immense amounts of sensitive data from different departments organization-wide. Without reliable Smartsheet protection, organizations are exposed to several risks.
IT administrators need Smartsheet automatic backup to reduce human errors and accidental deletions.
Relying on a one-time or weekly recurring backup offered by Smartsheet doesn't guarantee reliable protection against data loss.
IT administrators need a robust solution to revert to a previous version of a sheet online.
Implementing Smartsheet backup best practices can help protect your company's data against accidental damage. It also mitigates unavoidable consequences of human errors. To eliminate time wasted on Smartsheet data protection and data restore, use automated data security software. Choose the best solution to minimize risks and maximize the benefits of Smartsheet.
Don't settle for complicated Smartsheet backup
As an IT administrator, you don't have the time to waste on complex backup and restore processes. The ideal protection solution for Smartsheet should allow you to recover deleted data and folders without the need to rebuild them. Adopt a Smartsheet enterprise-level security software that protects against erroneous deletions and data corruption.
How to implement Smartsheet backup best practices
Use FluentPro Backup to implement Smartsheet security best practices. This solution provides reliable data protection for project management tools and systems, including Smartsheet. It integrates with the platform and backs up project data automatically.
Using FluentPro Backup for Smartsheet, you can choose which projects, tasks, resources, and groups to back up.
This solution allows you to set up scheduled or on-demand backups.
FluentPro Backup runs backups continuously and saves Smartsheet project versions whenever changes are made.
In case of data loss or accidental deletion, restore the specific sheet or data from the point-in-time project version.
FluentPro Backup runs on the highly secure Microsoft Azure, providing reliable security for your data. Backup helps IT administrators reduce human errors and avoid any chance of losing Smartsheet data.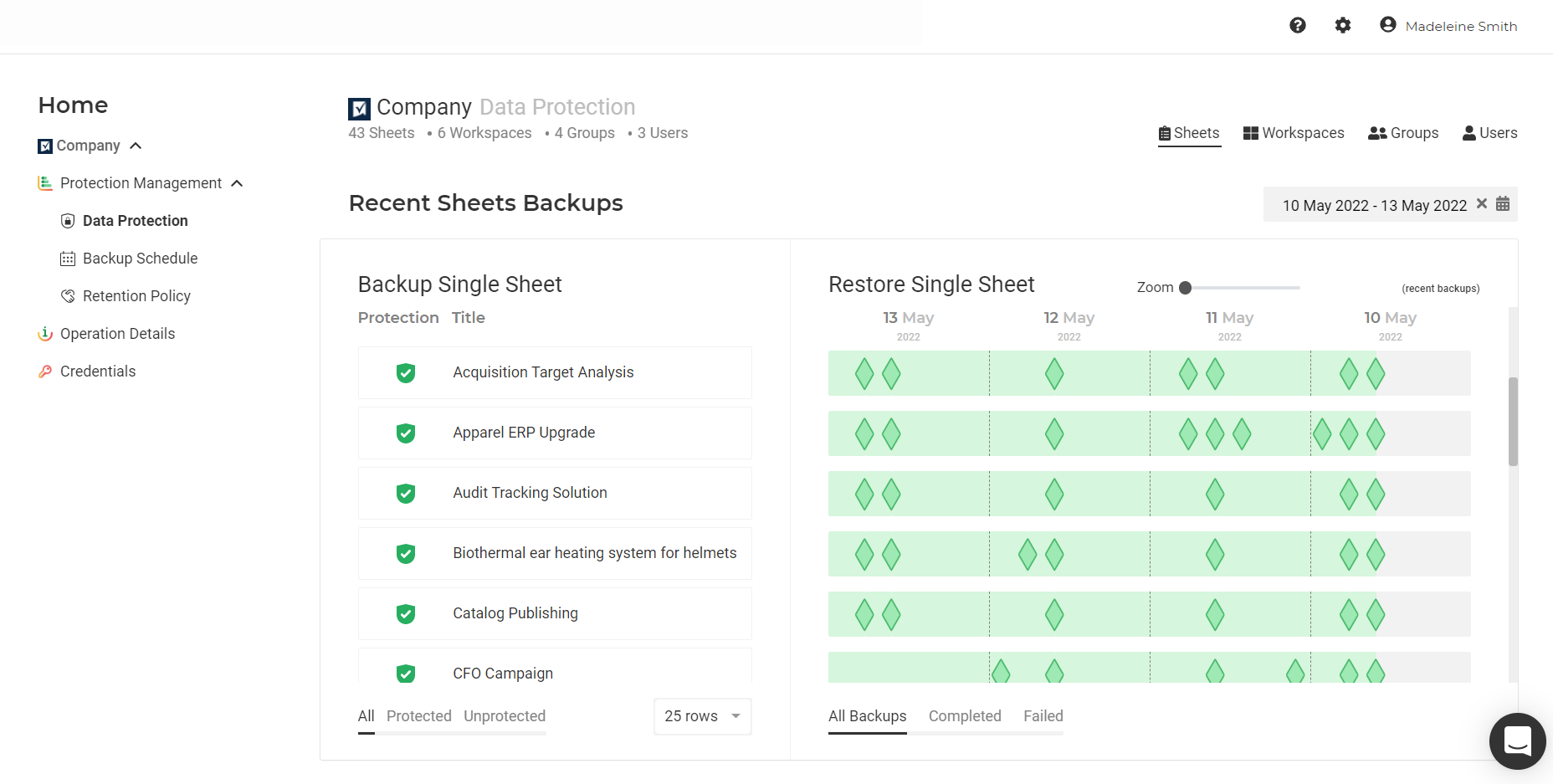 Secure your data to avoid risks
Although Smartsheet is robust enough to eliminate complexities, it doesn't protect against human errors leading to irreversible consequences. Accidental deletions can wipe mission-critical data, causing lengthy downtimes and delays. Moreover, a single erroneous click can increase IT costs or derail entire projects. To secure your Smartsheet data, adopt an efficient cloud backup solution. FluentPro Backup can help you achieve this mission.
Benefits of using FluentPro Backup
Efficient backup is vital for IT admins to secure data in project management system. There are numerous benefits of using FluentPro Backup for Smartsheet.
Save time: Smartsheet automatic backup eliminates complexities and repetitive tasks in your backup process. It can reduce your workload and save you time.
Eliminate errors: FluentPro Backup is a fully automated solution that provides error-free backups on schedule or demand.
Avoid data loss: You can restore accidentally deleted or corrupted data from up-to-date backup copies by creating a continuous backup. It can help you avoid data loss on Smartsheet.
Data security: The solution stores data in Microsoft Azure to provide exceptional Smartsheet enterprise security. It encrypts data with reliable protocols, ensuring high confidentiality.
FluentPro Backup addresses all possible risks related to human errors and provides reliable Smartsheet security. It is the best backup solution for the Smartsheet platform.
Frequently Asked Questions
Is Smartsheet secure?
Yes, Smartsheet is considered secure. It uses encryption for data in transit and at rest and offers granular access controls and two-factor authentication. It also complies with GDPR and HIPAA and features audit trails to help track user actions and changes.  
How to backup Smartsheet?
You can use an export feature, API, integrations, or third-party tools like FluentPro Backup to backup Smartsheet, which provides automated continuous Smartsheet backup. You can also restore your backed up data in case of accidental deletion.
Schedule a free assessment
to find out how FluentPro can help your business.
Contact us