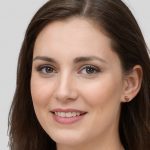 Elena Humeniuk
PPM Consultant
Today, businesses are data-driven. Organizations are capturing vast amounts of data and using it to make better decisions. The success of organizations in meeting their performance goals largely depends on the speedy availability of relevant data. Every project manager wishes to access timely, accurate data when needed.
Smartsheet is an online spreadsheet-like collaboration platform allowing to track customers' information, assign tasks, and easily monitor activities.
Challenges of Smartsheet technologies
Smartsheet is essential to enhancing collaborations among team members, as it allows for easy project sharing. However, issues such as data loss due to human error are common. It hinders collaboration, derailing the completion of projects. In the worst-case scenario, organizations may be accused of negligence leading to court cases and significant financial losses in damages.
Why we developed a data backup service
To prevent these challenges, you need a reliable Smartsheet backup that ensures you still have access to your pertinent data in case of a loss. Access should be immediate to allow you to continue with your projects uninterrupted. That's why we've developed the FluentPro Backup platform providing automated Smartsheet backup and restore.
FluentPro Backup for Smartsheet features
FluentPro Backup for Smartsheet provides automatic backup of your chosen items, eliminating the need for manual backups. Select your data and set up how often to run Smartsheet backup.
Running on Microsoft Azure, FluentPro Backup for Smartsheet is entirely secure. Moreover, you can access your files without downloading and storing them on your machine, saving you storage space.
The system also allows you to access backed-up data whenever needed. FluentPro Backup for Smartsheet offers an automatic restore of the point-in-time backup version.
Smartsheet native backup vs. FluentPro Backup for Smartsheet
Smartsheet functionalities include backup too. So, to better understand how FluentPro Backup is different from the native Smartsheet backup, see the detailed comparison in the tables below.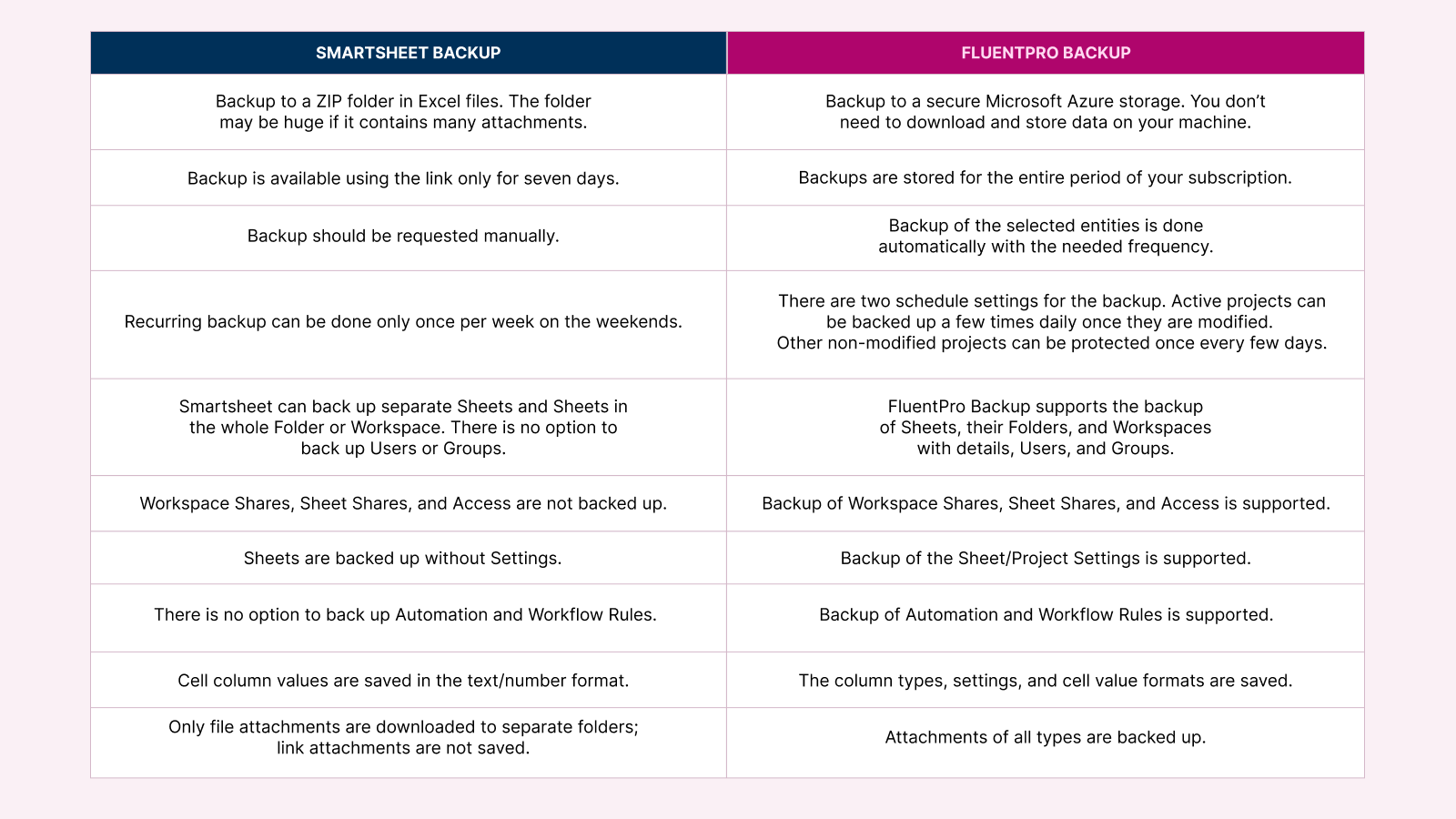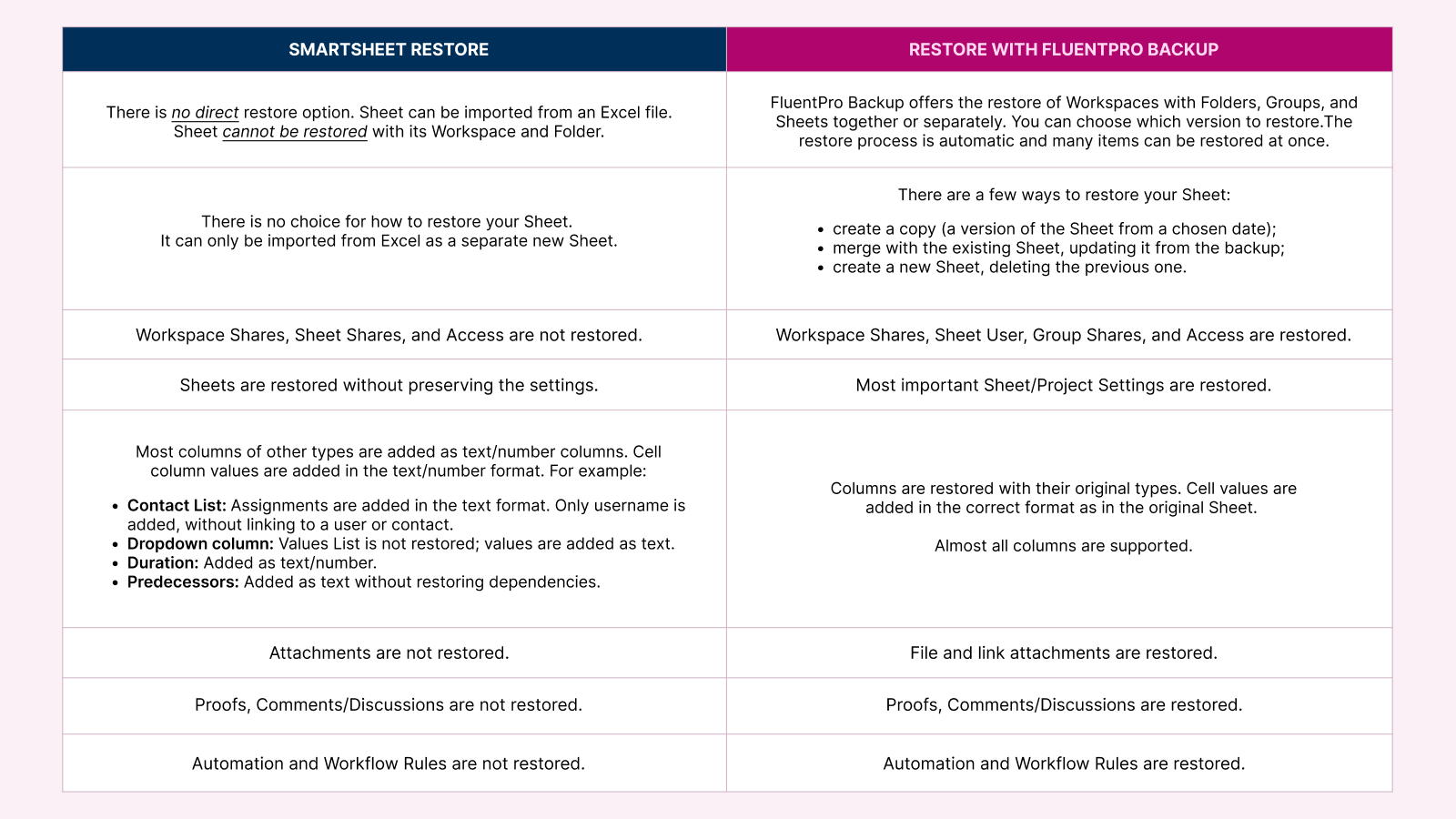 Conclusion
There are many key differences between the native Smartsheet backup and the FluentPro Backup platform. With FluentPro Backup for Smartsheet, your organization gets immense benefits:
Automated continuous backup
Automated restore of point-in-time backup version
Reduction of data loss or other damages related to human errors
Complete security of all your data
These benefits ensure that organizations meet their project management goals – without worrying about data loss.
Request a demo
to see how FluentPro Backup for Smartsheet works
Contact-us