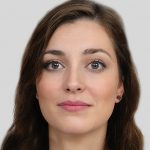 Anna Shalomova
PPM Consultant
Reading Time:
2
minutes
Microsoft Project Online is a comprehensive cloud-based solution developed by Microsoft for project and portfolio management. Organizations use it to govern their projects while keeping them aligned with strategic priorities. For most companies that still use Microsoft Project Server, migrating to Project Online is a must-do action, and it requires diligent planning and preparations. Management must seriously consider both business and technical objectives.
Why perform Project Server Migration to Project Online?
If Microsoft Project Server is a part of your company's current PPM environment, you're already aware of the hidden cost attached to supporting your system. Hardware investments, customization, and implementation, IT maintenance, etc., are running costs capable of dwarfing the product's actual licensing fees.
Migration of your Project Server environment to Project Online re-aligns much of those running costs and responsibilities to Microsoft. As a result, your organization will worry less about software upgrades, maintenance, and support. Plus, you won't have to worry about patching or upgrading your infrastructure. Managing a portfolio of projects on Project Online lowers costs, accelerates your ROI, and enables you to scale the organization's PPM unlimited, as you want.
Migration to Project Online provides multiple benefits as described above, but it isn't easy. For most PMOs, migration from on-premises to the cloud is stressful and time-consuming. It's even more troubling when they realize they have to do it manually. Plus, managing configurations and changes in PWAs production, developing, and testing PWAs environment require tremendous efforts and additional costs.
How to automate migration?
From what we discussed above; it is clear there is a need for a third-party tool that will make it easy to migrate from Project Server to Project Online. Have you considered any software migration services?
One outstanding solution that many companies have used to overcome those challenges is FluentPro FluentBooks from FluentPro Software.
FluentPro FluentBooks is PWA migration and administration software. It is used by over 1000 organizations and recommended by Microsoft.
With on-premises to cloud migration capability, it supports your migration strategy. FluentBooks automated and secure migration functionality enhances data integrity and speedy PWAs migrations.
By automating most of the operations, FluentBooks removes manual and routine challenges related to migrating Project Server to the cloud. As a result, PWA migration, configuration, and administration get easier, saving over 70% of the time spent on MS Project Server migration to Project Online.
What data need to be migrated?
If you're considering partial migration, FluentBooks has you covered. FluentBooks allows you to migrate selected projects or entire PWA, including custom fields, settings, security, SharePoint content, etc.
What are the benefits of using FluentBooks for migration to the Project Online?
FluentBooks helps realize multiple benefits during migration
Advanced automation saves over 70% of the time spent on PWA migration
Organizations can perform full or partial migration scenarios
Extensive quality control procedures reduce errors and re-work
Eliminates all manual works and simplifies PWA configuration, migration, and administration process
Complete automation and ease of use significantly reduce errors during the migration process
Contact us
to reap the benefits of FluentBooks today
Contact us