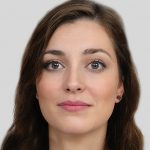 Anna Shalomova
PPM Consultant
Microsoft Project Online is a flexible online solution for project portfolio management (PPM), and Power BI is one of those tools that makes reporting easier from Project Online. Power BI Content Pack for Microsoft PPM employs the latest visualizations and features available in Power BI and contains portfolio-, resource-, and project-related reports.
Portfolio reporting – focuses primarily on viewing core data across the entire portfolio of projects. Includes portfolio timeline, a summary of key milestones, and a roll-up of costs, risks, and issues. Resource reporting – helps to understand resource availability across the organization, zoom in on specific departments and teams, and predict demand based on historical information. Project reporting – automatically delivers a project-level status report summarizing critical project data: e.g. completed milestones, upcoming milestones, etc.
A list of Power BI advantages could be very long, but we'll try to summarize the key aspects of why this solution is helpful for Microsoft PPM professionals.
Data is everywhere
While Project does a fantastic job tracking every Project Management aspect that matters, it is not designed as an ultimate reporting tool. The project can feed or incorporate the information, but Power BI can combine that data in more ways than Project allows. And what's even more critical, Power BI can combine the data from several different sources and present it in precisely the type of report you need. It can do that quickly and effectively without having to build temporary tables.
The bigger picture
Power BI's capability of combining data from various sources also means that we can now get a complete picture of what's going on in our organization and see how different areas may affect each other. In other words, we can now view Project information about who is doing what, when, and where. Additionally, we can combine that information with the other systems to get a more comprehensive and encompassing view.
Complex data that is easy to understand
Combining different data from many systems often meant putting data into an Excel pivot table. This way, we had everything we needed to get the bigger picture. Still, only if spreadsheets and pivot tables were something we enjoyed and knew how to deal with. Power BI's visual dashboards allow us to view and understand the data we need quickly. So, the ability of Power BI to show various combinations of complex data in visuals that are easy to comprehend is a considerable advantage.
To summarize, using Power BI, we can now effortlessly combine more data from more diverse sources than ever before and see our Project data in the format we need. With Power BI, Project Online users can have better portfolio reporting, allowing for adequate decision-making on different organizational levels. And combining Project Online data with other sources enables a better overview of resources, financials, and portfolio health.
To help users expand portfolio visibility even more and drill down to the tiniest project detail, FluentPro has launched a Power BI content pack for Microsoft Project Online with the following standard reports: Portfolio Overview, Project-related (work summary, cost summary, variances summary, governance), and Resource-related (summary, utilization, allocation analysis, governance, engagements vs. assignments, timesheet summary, timesheets governance).
Instant and beautiful dashboards are now making the correct information available in time for confident, informed decisions.
Schedule a free consultation
to get help with Microsoft Power BI today
Contact us