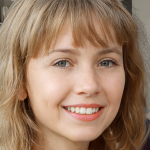 Valeriia Sitolenko
PPM Consultant
With the increased use of data to inform project management decisions, data disasters have, unfortunately, become commonplace, striking at anytime, anywhere, often when least expected. Data stored in apps, including Trello, is at risk due to faulty power-ups, human error, or questionable activities by some malicious individuals. Organizations using platforms such as Trello for business to store their data must look for reliable ways, such as FluentPro Backup, to provide full Trello backup and restore. 
Does Trello Back Up the Platform?
Yes, it does! If significant disruptions wipe out its servers, Trello maintains recovery backups of its entire platform. However, they don't offer backups at the account level. 
The platform claims that because user data is stored on a shared infrastructure, only a portion of that data can be recovered from backups. Deletion by a user is permanent, requiring you to back up Trello data for your business.  
This can prove cumbersome if data is deleted accidentally, if an unauthorized individual accesses your boards and tampers with your data, or if power-ups delete or modify your data. 
While Trello has some tools to prevent accidental deletions, it doesn't allow deleted boards to be recovered. 
Trello Account Vulnerability: The Three Most Dire Consequences
The following are the most severe consequences that your business may face due to the vulnerability of a Trello account: 
Losing your work
Think about it: the platform may be holding several days to numerous years of your organization's data. The possible consequences of Trello vulnerability cannot be understated.  
All data in the Trello business program is susceptible to malware, accidental deletions, or malicious attacks by angry contractors. 
You've undoubtedly put significant effort into creating your all-important Trello boards, so protecting your organization's pertinent data is crucial. 
A functional BCP (business continuity plan) should ensure that data informing business decisions is backed up. Data that may not necessarily be pertinent for current operations must be stored and backed up well. You don't want your organization to be in trouble with regulatory bodies for lost receipts, payment records, and human resource data. 
Costs in money and time to recover
You may have spent several years optimizing Trello business data, but a simple mistake may cost you all that hard work. Starting over again would require vast amounts of money and time. 
Because Trello doesn't restore altered data or deleted items, including folders and files, the responsibility lies entirely with the users to secure their Trello data with a complete backup solution. 
Consequently, you must quickly address any issues with your Trello boards. This is unless you have updated backups! 
Revenue lost due to business interruption
Data disasters take time to occur at reasonable times; they frequently happen when we badly need the data. 
You can't concentrate on running your business if your team is constantly making excuses to irate clients and retrieving lost data. 
Additionally, following the Trello business data breach, angry users may choose to give business to your rivals with more robust data security and backup procedures. This will ultimately cost you revenue! 
5 Ways
Backups 

Can Save a Business

The following are ways in which adequate backups might save your business: 
They come in handy when your Trello board is down
The information on the boards is required to run everyday operations, complete tasks, and make critical business decisions. Business operations are halted when the platform is down, and vital information is unavailable. Thankfully, when you back up Trello boards, you can view earlier versions even when offline. This way, you'll always have the necessary folders and files. 
They help address human errors
As much as project teams and managers are careful, human error is inevitable. For this reason, you need a strong recovery strategy to shield your business from the harmful effects of human error. 
This is where you need to back up Trello data! Users can experiment freely with confidence thanks to updated backups of the complete data, including boards, tasks, and users. No human error is unfixable. 
Bad JSON Or CSV File
Operations that were precisely calibrated can be ruined by importing improperly designed CSV or JSON files, which take a lot of time to download and upload. Using trustworthy backups is the easiest and most practical way to back up Trello boards. 
Buggy Power-Ups
Trello's power-ups guarantee efficiency by speeding up the process and saving time. A power-up, however, can also cause problems. They can change or delete your information because they have unrestricted access. If the power-up misbehaves, it can severely hinder your productivity. Thankfully, current backups do not allow outsiders to alter your data on your organization's Trello board. 
How to Back Up and Restore Trello with FluentPro Backup
With FluentPro Backup, you can easily back up Trello boards quickly. By storing data in Microsoft Azure, FluentPro Backup guarantees complete security and reliability. 
FluentPro Backup for Trello provides automated continuous backup and recovery. The platform develops backup copies after you decide on the frequency. Then you can readily restore a particular version in the event of data loss. 
Back up Trello in a Few Steps
You can back up Trello boards in a few simple steps: 
Decide which projects to protect—all or just some of them.

 

Schedule an automated, uninterrupted backup.

 

Back up Trello boards

, workspaces, teams, tasks, and users.

 

Restore your project's point-in-time backup version.

 
How Can I Restore Trello Board Backups?
You can start the restoration process by following these steps: 
Choose the board you want to recover on the Data Protection page immediately. A back up Trello summary will open when you click on the needed board's completed status link on the right. By choosing the "Restore button," you can review the data for the selected backup of a given board and recover it all at once.

 

After selecting your restore parameters, press the "Restore Now" link.

 

Select the "Full Backup Summary" option to add more data to the restore list.

 

Look over the backup summary, then click the "Bring back" button at the bottom.

 

Click the pencil-shaped button beside each element to choose data, then select the restore mode.

 
A copy of the Trello board with a similar name and backup date is created when the "Restore a copy" mode is selected. On the other hand, the current board will be located by ID and name if you choose the "Create New if Does Not Exist" or "Merge with an Existing Board" restore mode. 
If a Trello business board with the same name and ID is discovered, the board data is combined with the data found from the backup while restoring. 
The current board is deleted if you choose "Delete board before restore," and a fresh board is created from the available backup. 
After the data has been chosen, click "Restore Now." 
What kind of Trello Backups Does FluentPro Provide?
FluentPro Backup is the best software to back up Trello tasks and boards, partially or fully. Additionally, FluentPro Backup provides automated and continuous backups.  
Protect Productivity
Organizations today continue to harness the power of data to enhance decision-making. Accessibility of essential data is critical in how well organizational teams complete their tasks. Therefore, project managers must ensure that the collected data is always accessible. Fortunately, FluentPro Backup boosts productivity by guaranteeing that project teams and managers always have access to crucial data by backing up and restoring Trello. 
Your company will benefit significantly from using FluentPro Backup for Trello: 
Your company's risk of data loss is reduced

 

Continuous backup provided by the automatic backup feature

 

FluentPro Backup eradicates emergencies and costs related to human errors

 

Trello automatic backup ensures that your support and maintenance requirements will be at a minimum

 

Automatic recovery of backed-up data, giving your business immediate access to your data

 
Request a quick demo
to see FluentPro Backup for Trello in action 
Book a demo