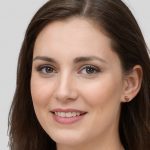 Elena Humeniuk
PPM Consultant
Reading Time:
3
minutes
Project Online allows organizations to use Microsoft's robust PPM capabilities within the Office 365 cloud infrastructure. PWA administrators use cloud-based services to avoid time-consuming deployment, setup, and hardware and software tuning. However, you'll need to tune Microsoft Project Online to get the most out of this PPM system.
Why configure Project Online
Project Online configuration and customization can impact project performance. Many elements have the potential to enhance overall productivity, including security permission modes, project site settings, event handling, and synchronization. You'll need reliable configuration management software to leverage Project Online effectively.
Project Online configuration requires much manual work. Without reliable PWA administration, it's prone to errors and omissions.
Efficient configuration management tools simplify and reduce manual work in PWA configuration and administration processes.
PWA administrators need automated solutions to avoid manual work and save time on configuration management activities.
The best configuration management software can tune Project Online and boost performance. It can simplify PWA administration, support project migrations, and eliminate errors and repetitive tasks. Choose the best solution to save time and increase productivity.
Boost Project Online performance
While Project Online offers robust PPM features, you'll have to implement time-consuming PWA configuration and administration. Microsoft, for example, recommends changing PWA settings to create project sites on demand rather than automatically. EPT, permission modes, OData, PDP, and event handling also require PWA configuration management. But manually tuning PWA settings for multiple processes is challenging and can lead to mistakes. FluentPro FluentBooks simplifies PWA configuration management and administration and can help tune Project Online performance.
FluentBooks simplifies Project Online configuration
Migration: FluentBooks allows you to move projects from any edition of Microsoft Project Server 2010/2013/2016/2019/2021 or Project Online to another Project Server 2010/2013/2016/2019/2021 or Project Online instance and more. You can leverage wizards to download and upload PWA configuration and projects to and from FPP files.
Documentation: FluentBooks offers wizards to help you configure document workspace and PWA. To document PWA configuration, provide URL and credentials. Then, select elements and generate an Excel file of the documentation.
Configuration Audit: You can use the configuration audit wizard to track PWA configuration usage and the PPM migration sizing questionnaire to define the scope of your migration.
Bulk Edit Wizards: These wizards allow you to perform bulk edits of your project or resource fields. FluentBooks also offers wizards to help you publish projects and update project tasks.
Compare Wizards: FluentBooks provides wizards to help you compare workspace with PWA, PWA with PWA, project schedules, and SharePoint sites. These wizards visualize differences between PWAs, workspaces, and files, allowing you to detect errors and omissions.
FluentBooks wizards enable efficient configuration management in project management. They simplify mission-critical processes, including PWA administration and project migrations. You can rely on FluentPro FluentBooks to fine-tune Project Online performance.
FluentBooks can streamline your configuration management process, PWA administration, and project migration.
Save time
Microsoft Project Online can simplify your PPM lifecycle. However, to boost Project Online performance, you'll need to manually configure settings for EPT, security permission modes, PDP, OData, event handling, and other features. To avoid these time-consuming processes, use FluentBooks to automate your configuration management and save time.
Benefits of FluentBooks for Project Online configuration
Using FluentPro FluentBooks to tune Project Online performance offers several benefits for your organization.
FluentBooks automates configuration management and PWA administration. It can save time spent on these processes.
The solution simplifies project migrations and eliminates errors and omissions during the migration process.
FluentBooks reduces routine and manual work in PWA configuration management and administration.
FluentPro solutions use reliable data encryptions and protocols, so you won't have to worry about data security.
As a PWA administrator, you need the best configuration management tools to tune Project Online performance. Use FluentBooks to automate and simplify PWA configuration and administration processes. It is the best solution for Microsoft Project Online configuration.
Contact us to reap FluentBooks benefits today
Contact us