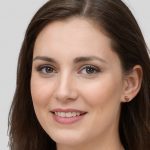 Elena Humeniuk
PPM Consultant
Organizations today are processing and storing more information than ever. Consequently, preserving data health has become a crying need for companies. This article discusses the importance of data integrity, the issues that come with it, and the steps you can undertake to address them.
Data Integrity
It refers to the health of the data. Data is continuously processed, backed up, transferred, and restored. Data integrity evaluates how clean and accurate the data is after several processes.
In layman's terms, the term refers to verifying and backing up data, understanding the data condition, and ensuring that the data is valid.
Data integrity warrants the authenticity of data throughout its lifecycle. Implementing different validation methods ensures that the data is free from human errors.
On the other hand, data integrity aims to keep accurate and intact data throughout its entire lifecycle. It works to ensure the validity of the information while maintaining GDPR compliance. Therefore, data security is one of the many facets of its integrity.
There are different types of the processes. While physical integrity protects data accuracy, logical integrity ensures that data remains unchanged since it is often used in a relational database. It also protects your data from hackers and human errors.
Why Is It Important?
In its most basic form, data integrity means that the data is unaltered and free of errors throughout its transition to storage. Not just that, you can also use this process to run performance tests at error detection.
So, what good does data protection do to the organization? The importance of integrity is constantly reflected in the organization's decision-making processes.
Since companies require constant access to data storage to understand and calculate the pros and cons of a decision, their success essentially relies on the validity of the information.
Since data integrity allows a framework that protects data, this process maintains the validity of the information since its inception. Moreover, data integrity eliminates malicious content that may harm your data. It enables preservation, traceability, and recoverability of the stored data. On top of that, it ensures users' privacy to avoid data leaks.
Data Integrity Issues
Data can be damaged in various ways, including but not limited to human errors or during their transition from one location to another. Malicious hardware and viruses can also risk data loss. To add to it, the absence of structured system controls can also cause unintended changes.
However, damaged data is not of much use to your organization. If anything happens, it only harms your decision-making process with inaccurate information.
On the other hand, protecting data integrity with the help of traditional means can be taxing. Organizations deal with so much data and information that traditional methods have become obsolete. They now require secured cloud-based platforms to handle tons of data every day.
And that is where FluentPro Backup comes into play.
FluentPro Backup
FluentPro Backup comes in as the perfect cloud data protection software to facilitate data protection through an automated system. It not only stores your project data but allows you to recover projects and related information for Microsoft Project for the Web.
The platform is a reliable data backup and recovery solution for Microsoft Project for the Web. Moreover, it is based on Microsoft Azure, so all data is securely stored in the cloud.
FluentPro Backup for Microsoft Project for the Web provides an automated backup of all project data. The flexibility offered by FluentPro Backup allows you to take a seat back as it runs your data through industry-level authentication processes.
Therefore, it frees you from the hassle of running data integrity and helps you focus on more immediate tasks.
Final Words
Currently, data is everything – which makes its security just as important. The process can be highly time-consuming using traditional methods might be a setback. However, that's what a platform like FluentPro Backup for Project for the Web aims to solve.
With FluentPro, you do not need to hire separate employees to store, restore, or maintain data consistency. FluentPro Backup does that for you, so you can rest assured with a data protection solution.
Learn more about how to keep your data safe
by reading the article Errors, Omission, and Data Loss Protection for Microsoft Project for the Web
Read now