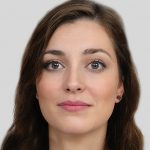 Anna Shalomova
PPM Consultant
While interviewing 147 of our client companies, we gathered plenty of interesting statistics. One thing that became pretty obvious right away: the hope-for-the-best-and-prepare-for-the-worst strategy is not something most companies practice these days.
We've talked about their disaster recovery plans for Microsoft Project Online, their action plan, and their planned response to possible data loss. Astonishingly, very few companies have a backup plan, and even fewer back up their data more or less regularly.
We analyzed all the information and prepared some infographics for the backup state.
Disaster Recovery Solution Adoption
While the majority of the companies surveyed do have a disaster recovery solution in place, only 5% have a solution or practices for Project Online backup in place. This means that should data loss include their Project Online data; it'll have a significant negative impact.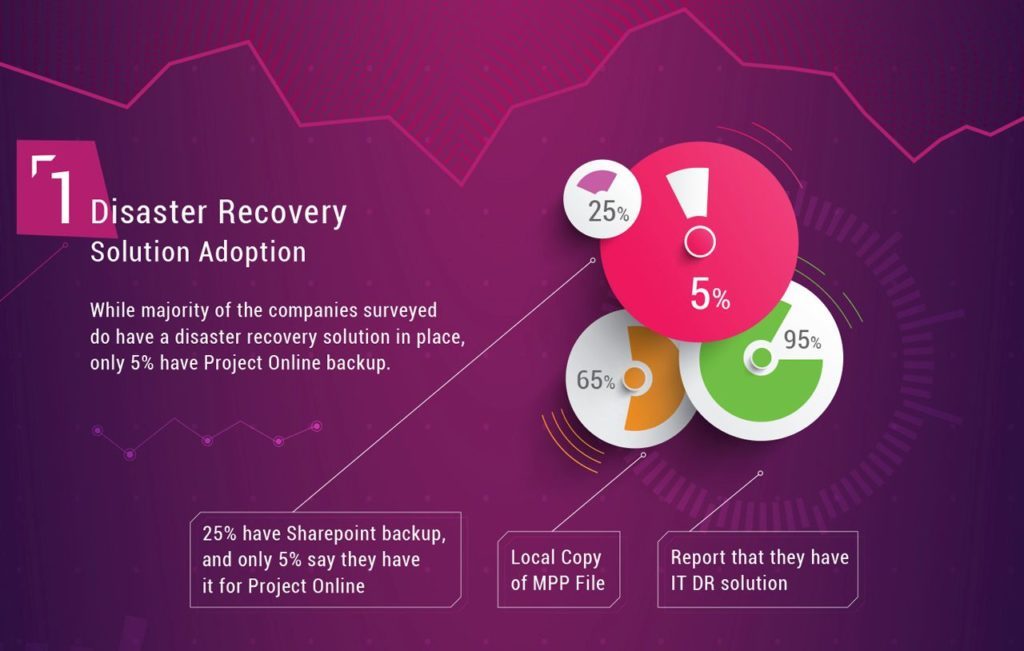 Cost of Downtime
We might assume that when project data is lost, it results in financial and productivity losses for the organization. But how much does the data loss cost to a company?
• Cost to build new schedule: 35% – $2,000 per case
• Cost to restore SharePoint Content: 45% – from $2,000 per case
• Lost productivity: 72% – $2,000 per day
Disaster Recovery Planning and Testing
With human error still the top cause of downtime, statistics show that 22% of companies with a documented disaster recovery plan for Microsoft Project Online test it only once a year. Ten percent test it once a quarter, and 6% once a month.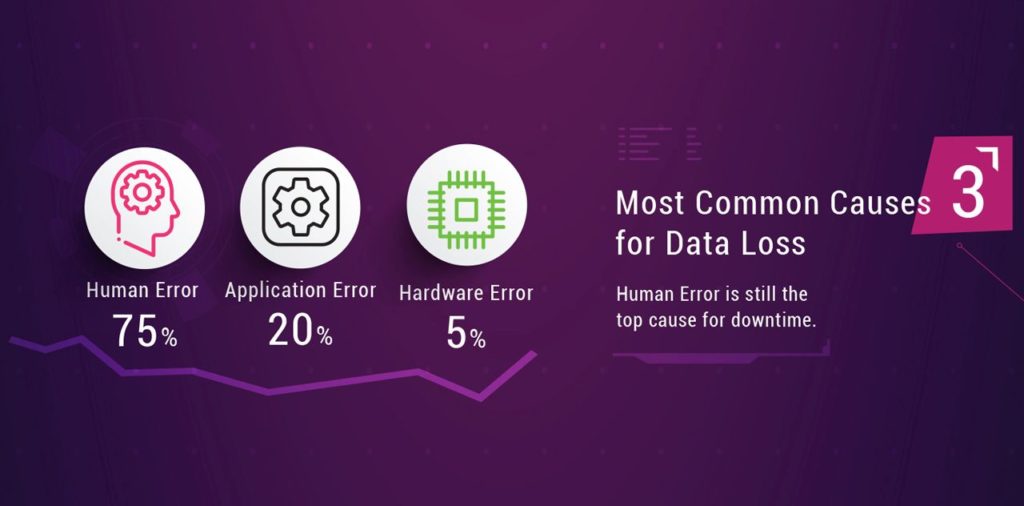 With all the alarming downtime statistics, the need for change is accentuated. 60% of organizations that have experienced data loss report planning to prepare and deploy data recovery solutions and events.
The Disaster Recovery Solution for Microsoft Project Online
Since Microsoft Project Online doesn't provide any out-of-the-box backup, FluentPro has launched FluentPro G.A. Suite for Project Online, allowing you to choose what and when to back up; restore when and what you need!
FluentPro G.A. Suite enables to:
• Back up and restore PWA configuration, projects, and project sites
• Create multiple backup plans: scheduled, customized frequency/settings
• Perform disaster recovery in case of emergency
Schedule a free consultation
to find out how FluentPro can help your business
Contact us