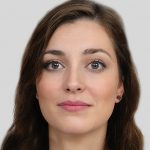 Anna Shalomova
PPM Consultant
Reading Time:
2
minutes
It seems that the world is changing faster than ever, and the companies aiming at success must adapt quickly. Organizations need to adjust internal processes and strategies, including corporate IT infrastructure and environments, to keep up. Since project portfolio management software comprises part of IT infrastructure, it should also be reorganized adequately, guided by the common ITSM practices. In this blog post, we will cover the tools that might come in handy for helping companies to manage changes in Microsoft Project Online.
According to our statistics, around 75% of companies that use Microsoft Project Online have more than one environment (PWA). And this makes proper implementation of the change management process extremely important. That's why FluentPro has introduced several tools that provide users capabilities for environment management, administration, and migration – in G.A. Suite and FluentBooks.
FluentPro Governance and Administration Suite (G.A. Suite) is designed to help companies establish best management practices for Office 365 Project Online in compliance with the ITSM practices/process. G.A. Suite provides some excellent capabilities for configuration and data management, and governance. Its key features help users to:
Deploy and move configuration changes to Project Online PWA
Implement Disaster Recovery practices – for backup/restore projects, configurations, and SharePoint content
Copy PWA environments
Audit and document PWA configurations
Visualize services topology
Each process requires two steps: choose an action for a specific environment and click Start.
To help users comply with the best ITSM practices, the Governance feature is one of the most valuable. The platform audits your PWA environment and provides recommendations for improving its performance and manageability. G.A. Suite also gives valuable insights into whether your PWA environment corresponds with industry best practices.
Then, to make it as transparent and convenient as possible for users to manage their environments, we've built a diagram feature into G.A. Suite. It allows users to add environments their company has and visualize the data flow processes on a diagram, allowing all further actions to be performed in just two clicks.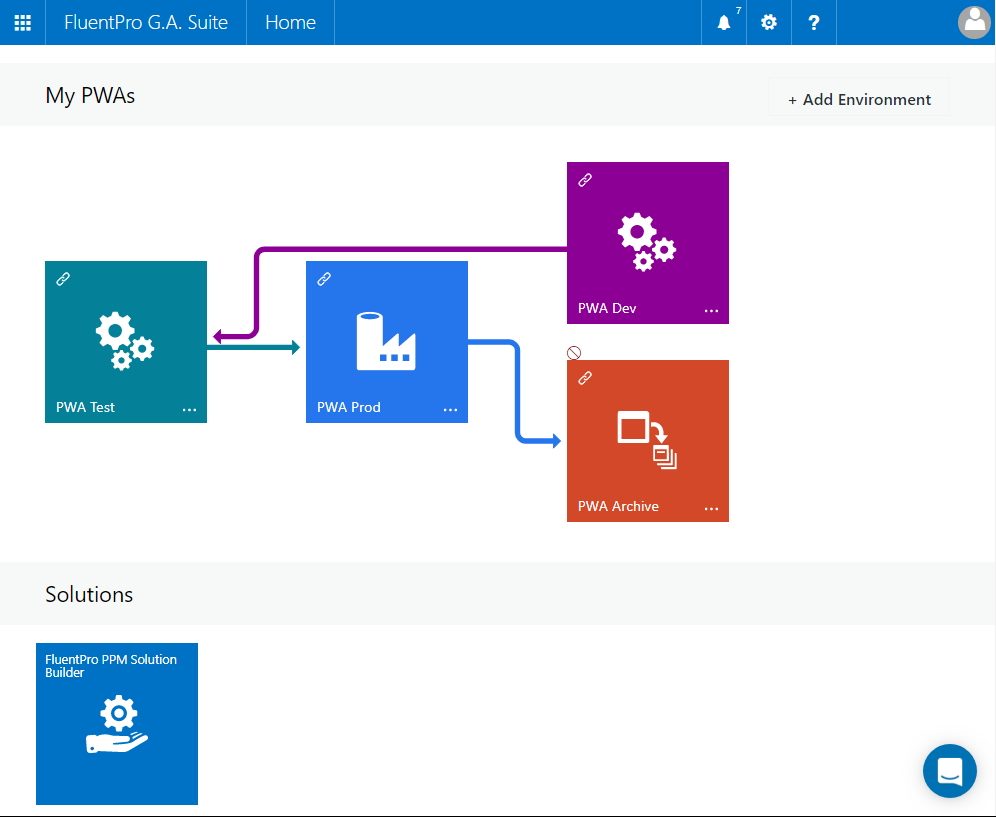 In this and similar ways, FluentPro G.A. Suite helps users perform data and environment manipulations quickly and securely and avoid human error.
To summarize, FluentPro Governance and Administration Suite automates configuration management processes and thus results in less manual work and the elimination of most human error. When you employ FluentPro G.A Suite, environment management becomes faster and best practices are delivered in real-time – and your organization will enjoy better results and lower operating costs.
Schedule a free consultation
to find out how FluentPro can help your business
Contact us