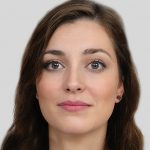 Anna Shalomova
PPM Consultant
Reading Time:
2
minutes
Data is everywhere these days, and how an organization analyzes and uses it dramatically affects its success. Reasonably, cost management and budgeting have become integral to the project management process. Implementing cost management and financial disciplines in a project leads to increased visibility and understanding of how the budget is supposed to be spent. The ability to see the entire picture and be able to compare different pieces of data provides management with the required information for faster and smarter decisions.
FluentPro Financials is a seamlessly integrated app for Microsoft Project Online designed to give PMOs greater control over portfolio cost management.
Some of the FluentPro Financials core functionality are:
Creating project and portfolio budgets;
Forecast, baseline, and actuals: enter and track;
Annual, quarterly, and monthly cost details;
Single currency support;
Lock past periods;
Unlimited categories and categories hierarchy;
Push "cost totals" to the Project Online.
As a core functionality, FluentPro Financials also includes a Power BI reporting pack and OData feed for it.
Analyzing the Data
The Pack for FluentPro Financials provides an excellent opportunity to aggregate all the data, analyze it, and see the reports in an easy-to-use environment. This pack enables multiple comparison scenarios: compare totals, forecasts, forecasts vs. actuals, planned spending vs. actual spending, cost categories in portfolio and projects.
Power BI Pack for FluentPro Financials capabilities:
Select a project to see its details in a monthly, quarterly, or yearly view. Turn on/off the selected categories and the information to track.
Use Portfolio Cost Analysis to compare project budget against other projects in this portfolio or against the whole portfolio budget. Review the comparison results by cost category to see how different project areas are progressing. Compare a portfolio vs. another portfolio (e.g. this year against last year) and use this data to make adjustments, if necessary.
Use Portfolio Cost Analysis Time-phased to compare projects and portfolios over time.
Use Project Cost Details for the specific project or portfolio details presented on a single page, i.e. project costs by category, project costs totals (forecast, baseline, actual), start and finish dates, etc.
Use Project Cost Summary for a visual representation of the critical project cost parameters: project totals, forecast/baseline/actuals by category, etc.
Use Portfolio Category Details to see a dashboard that shows data across your portfolio. Select any number of projects and analyze; switch between monthly, quarterly, and yearly views.
Use Portfolio Category Summary for the reports focused on categories only.
Use Portfolio Cost Details to see financial data roll-up per project.
Use Portfolio Cost Summary to review aggregated data per portfolio, without the time phased-view. All the totals are listed.
With the Financials pack, you can visualize your budget data to make the necessary decisions or present these reports to top management. We also provide you with the file so you can develop a new report or build a new dashboard if there's a need.
On top of that, FluentPro has a dedicated team of experienced analysts and Power BI developers who can assist in designing new reports based on your requirements or modifying existing ones to your standards.
If you have any questions, please ask them in the comments section below. A free-to-use version of FluentPro Financials is available at Office Store.
Schedule a call
to find out how FluentPro can help your business
Contact us