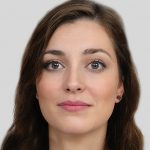 Anna Shalomova
PPM Consultant
Reading Time:
2
minutes
As of April 2, FluentPro Software launched its new analytics platform and modern project portfolio management called PPM Express. The main objective of PPM Express is comfortable interconnecting third-party PM and PPM with work management applications. It helps to quickly and effectively aggregate all the existing data, create a complete picture of the project, and enhance business relationships.
As the tool was initially designed for enterprise-level users and small and medium businesses, it drew the attention of multiple establishments and companies. Because almost all organizations take care of structured project management and strive to boost team productivity, it was highly essential for them to try the new software.
Many companies have applied for the product, and their number is still growing from day to day. However, the most significant number of requests comes from organizations and individuals related to the financial field. Financial practitioners, accounting officers, tax planners, and personal finance managers and advisors are always in need of well-structured management of the documentation. Thus, PPM Express played a significant role in the working process and business relationships.
Among all the financial institutions, a company that expressed the most significant interest in the product was QuickCashLoans. Based in Lewes, Delaware, QuickCashLoans is engaged in the quickest and the most high-quality loan service providers throughout the United States. The company immediately implemented PPM Express into its workflow, which made it easy to arrange all the customers' requests and follow up on the dynamics of daily positive changes as well as negative ones.
"In contrast to other financial establishments, we are considered quite new on the market. We have been striving to make our company the best from the best by trying to add new technologies, improve the working processes, and make the services easier to use for our consumers. We're definitely happy to obtain such a lifeline as PPM Express at the beginning. It has already made it easy to compartmentalize all the things and create a great structure in our daily working process." – says Ashley Newman, the managing editor, and person in charge of QuickCashLoans.
Schedule a call
to find out how FluentPro can help your business
Contact us